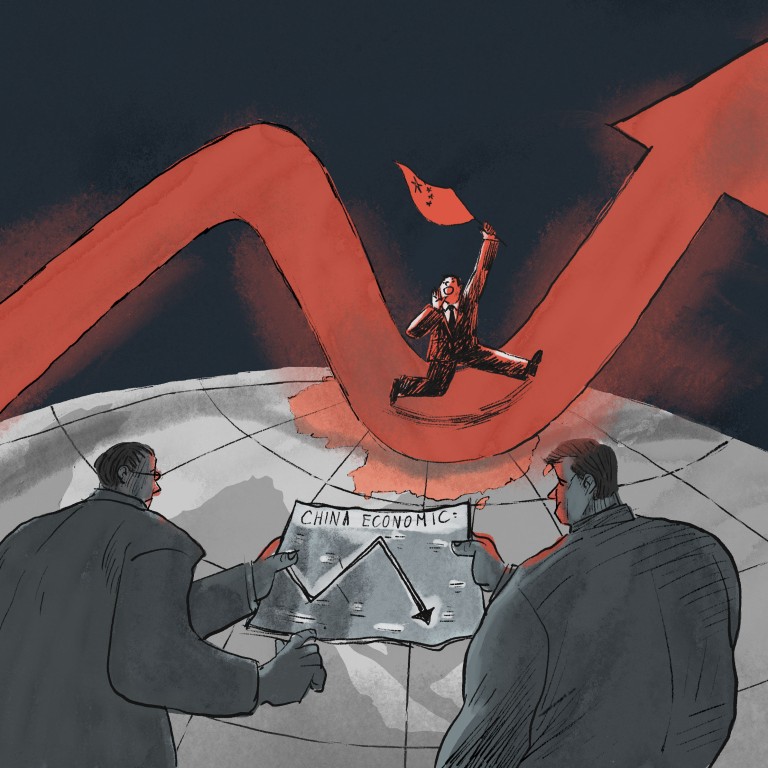 As China's economic momentum falters, it strives to maintain hold on global influence, identity
Beijing sends out officials to counter this 'peak status' perception, acknowledging short-term problems but framing long-term economic growth as inexorable
An entrenched narrative that a country has peaked can significantly affect investor behaviour, leverage and the degree to which it is courted and feared
Chinese diplomats are struggling to counter the narrative that China is entering a downward economic spiral, wary of blunting the nation's reputation for inexorable growth and the many benefits that have resulted.
At home and abroad, its struggling economy has spurred unwelcome questions over whether this is a permanent change or a blip in its decades-long expansion – and what that means for Beijing's global identity, leverage and soft power premised on unstoppable momentum.
"The perception of the inevitability of China's continued economic success and becoming a superpower gives China enormous economic and political influence today, at home and internationally," said Scott Kennedy, senior adviser at the Centre for Strategic and International Studies. "So a bursting of that perception has enormous consequences."
China has long defied expectations with its size, track record and apparent ability to defy conventional logic, as the "socialist" economy repeatedly proved more resilient and adaptable than expected, posting GDP growth of nearly 10 per cent annually between 1990 and 2010.
Over time, that translated into structural power, allowing it to demand favourable trade terms, technology-transfer deals and strategic investments. Its massive lending programmes, Belt and Road Initiative and military expansion, in turn, have allowed it to shape global Taiwan policy, human rights and other "red-line" issues.
"It brings so much upside to China that, if countered in any significant way, it has really negative ramifications," said Kennedy. "There's a fear that this sense of China's day having come and gone needing to be countered with a consistent, more positive, upbeat message."
China has been written off repeatedly only to come roaring back, and few believe its economy will fall off an immediate cliff given its importance.
But confidence is a linchpin of markets and geopolitics, and an entrenched narrative that a country has peaked can greatly affect investor behaviour, leverage and the degree to which it is courted and feared, analysts said.
These concerns have seen Chinese officials fan out to counter "peak status" narratives. A Chinese embassy press conference in Washington hit an upbeat note in September, acknowledging short-term problems but framing the economy's long-term growth as inexorable – following a line set by Beijing.
"The Chinese economy's strong resilience, ample potential and strong vitality stay unchanged," Foreign Ministry spokeswoman Mao Ning said in September.
"All sorts of comments predicting the collapse of China's economy keep resurfacing every now and then. But China's economy has outlived them all. What has collapsed is such rhetoric, not China's economy."
This week at the Asia-Pacific Economic Cooperation summit in San Francisco, Chinese leader Xi Jinping hopes to "send a signal that China's open for business" as well as to assure global businesses that "China is seen as attractive, as evidenced by these companies flocking to meet with Xi Jinping and
have dinner with him
," said Jude Blanchette, China chair at the Centre for Strategic and International Studies.
China's bid to counter negative storylines underscores how much of its soft power rests on economic might, amid concern that slippage could slow its bid to counter "US-led hegemony" and rebuild global institutions in its image, analysts said.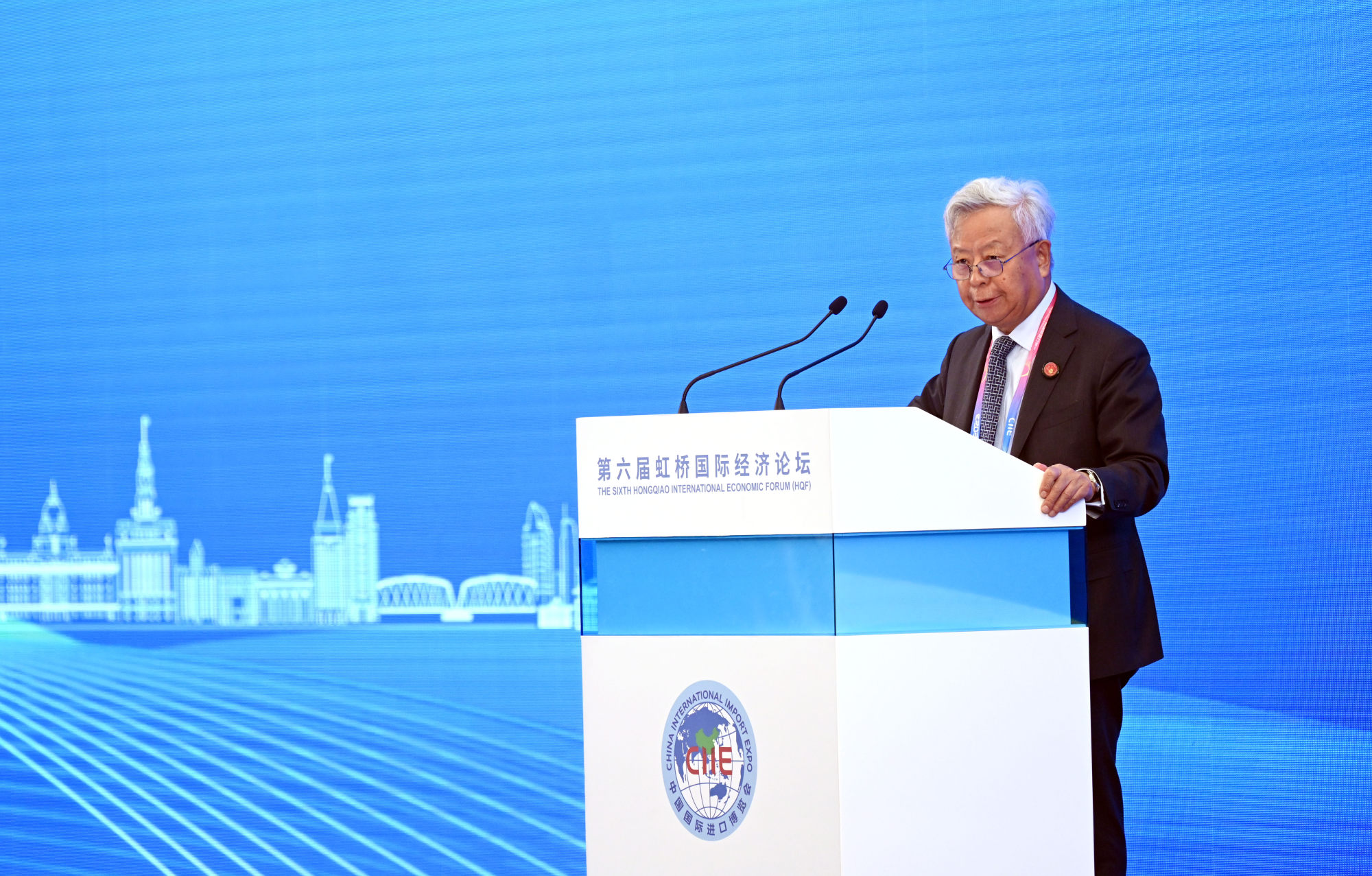 In recent years, Beijing has created the Asian Infrastructure Investment Bank mirroring the US-led World Bank and bolstered its presence in the UN and disputed South China Sea.
"It's been a winning formula for them to have a strong, growing economy to show the world," said Ted Piccone, a senior fellow at the Brookings Institution. "Now that the economy is not going well, and their people are out there saying everything is fine, it shows the level of their concern."
At the China Institute in October, New York consul general Huang Ping offered a 10-point rebuttal directed at foreign sceptics. "I'm here today to dispel doubts," he said.
"Has the Chinese economy lost the momentum? The short answer is no … The bullet train of China's economy will keep forging ahead."
The 2023 Global Soft Power Index, measuring a country's ability to shape international outcomes without force and compiled by the Brand Management consultancy, ranked the US first, consistent with 2022, while China fell one spot to No 5, outpaced by Japan.
Beijing's hardball tactics, including denying market access and punishing countries over political issues, have eroded its soft power and prompted a more
unified
front from the Group of 7 and others, analysts said.
This comes as China faces more opposition over its support for Moscow's war against Ukraine; border disputes with neighbours; and alleged human rights violations in Xinjiang, Hong Kong and Tibet.
"This honeymoon affair we've had with China has passed; there's much more resistance than there was 10 years ago," said Piccone. "They've taken a lot of hits to their international reputation."
Beijing's use of economic leverage and wolf warrior diplomacy has weakened a great attribute – its incredible trade prowess – some said, undercutting good will as its economy matures.
"Beijing did have soft power – as a reliable supplier of lots of stuff, an incredible ability to deliver goods cheaply and on time. The US pales in comparison," said Yasheng Huang, global economics professor at the Massachusetts Institute of Technology.
"But the way they've weaponised trade has really damaged that."
A Pew survey of 24 countries released last week found a sharp
drop in sentiment toward China
. While the US and China were both seen as meddlesome, Washington got significantly higher marks for contributing to peace and stability.
Analysts say Beijing's recent upbeat messaging also reflects an attempt to bolster flagging confidence at home a decade after Xi promoted the "Chinese dream".
China restricts opinion polls, but data suggests waning optimism. Net monthly funds outflow reached US$53.9 in September, according to China's State Administration of Foreign Exchange, a seven-year high.
The MSCI China Consumer Discretionary Index is around one-third of peak 2021 levels. And more Chinese – used to steadily improving living standards – are voting with their feet.
Some 13,500 high-net-worth individuals with investible assets over US$1 million will leave China this year compared with 10,800 last year, the advisory firm Henley & Partners
estimates
.
And the US Border Patrol arrested 22,187 Chinese people for illegally crossing from Mexico between January and September, nearly 13 times the same period in 2022.
"Economic growth had been a key part of Xi's legitimacy; he's the man who is delivering the economic miracle," said Nicholas Cull, public diplomacy professor at the University of Southern California. "To the extent that goes away, he has to deliver something else."
"Internally is more or less the only thing that matters," added Cull. "If China has external admirers, they explain to people internally how much he's admired externally."
While Beijing has long sought to temper expectations, previewing the shift to slower, higher-quality economic growth, multiple red lights are flashing.
During 2008-09, China's propaganda targeted the urban population with a message that the downturn was temporary, which proved true after Beijing poured US$586 billion into infrastructure-led stimulus.
This time, however, the problems are internal, structural and harder to fix.
Economic
growth
has declined faster than expected, stimulus no longer carries much punch, the yuan has weakened and a much-vaunted post-Covid recovery fallen short.
China's property sector is swooning, productivity declining, local debt has mounted and its labour force is shrinking as welfare costs rise.
"To multiple, previously very important audiences – like global investors, domestic investors, highly educated young people who are the future of China – there's not a lot of confidence in the government's ability to fundamentally turn things around," said Victor Shih, China chair at the University of California, San Diego.
"I'm afraid a lot of reputational harm has been done already."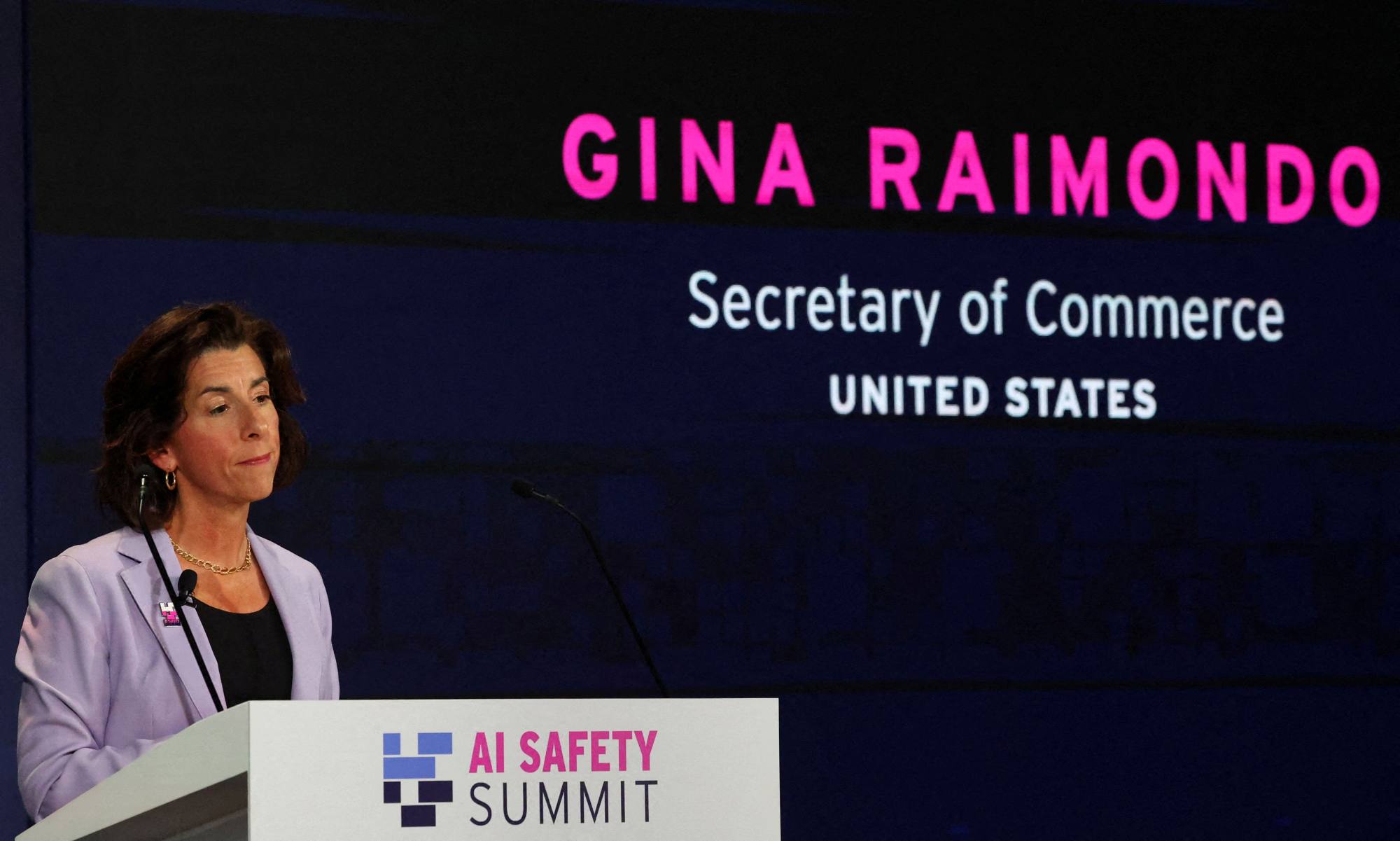 Beijing is also grappling with US technology restrictions and foreign investors unnerved by its inordinate focus on national security. In August, Commerce Secretary Gina Raimondo said some US companies now consider China "
un-investible
".
Analysts differ on what impact declining economic momentum might have for a country led by a strong, nationalist leader. Some believe it could make Beijing more assertive on Taiwan and other issues as it tries to divert attention from domestic problems.
"I am concerned that we will become the object of China's frustration and that will tempt them to lash out," said Lawrence Summers, a Harvard University professor and former US Treasury secretary.
"I think we need to be very careful in our approach to China at a moment of this kind of difficulty.
Others, like Huang, the professor see Beijing becoming less confrontational, citing Xi's willingness to meet with US President Joe Biden at the Apec forum in San Francisco this week.
Former president George W. Bush said in his 2010 memoir that he once asked then-Chinese leader Hu Jintao what kept him up at night and Hu replied: creating
25 million jobs annually
.
Political sensitivity and fear of social instability saw Beijing stop publishing youth unemployment statistics in mid-August after they hit 21.3 per cent.
"It used to be the case, especially if an economic downturn was very temporary, for them to say 'We've got this,'" said Shih. "They're not going to believe things are getting better if their kids are at home, watching TV and playing games."
China's gloomier outlook suggests its economy might not surpass its US counterpart, a long-standing goal harking back to the Great Leap Forward, said Shih.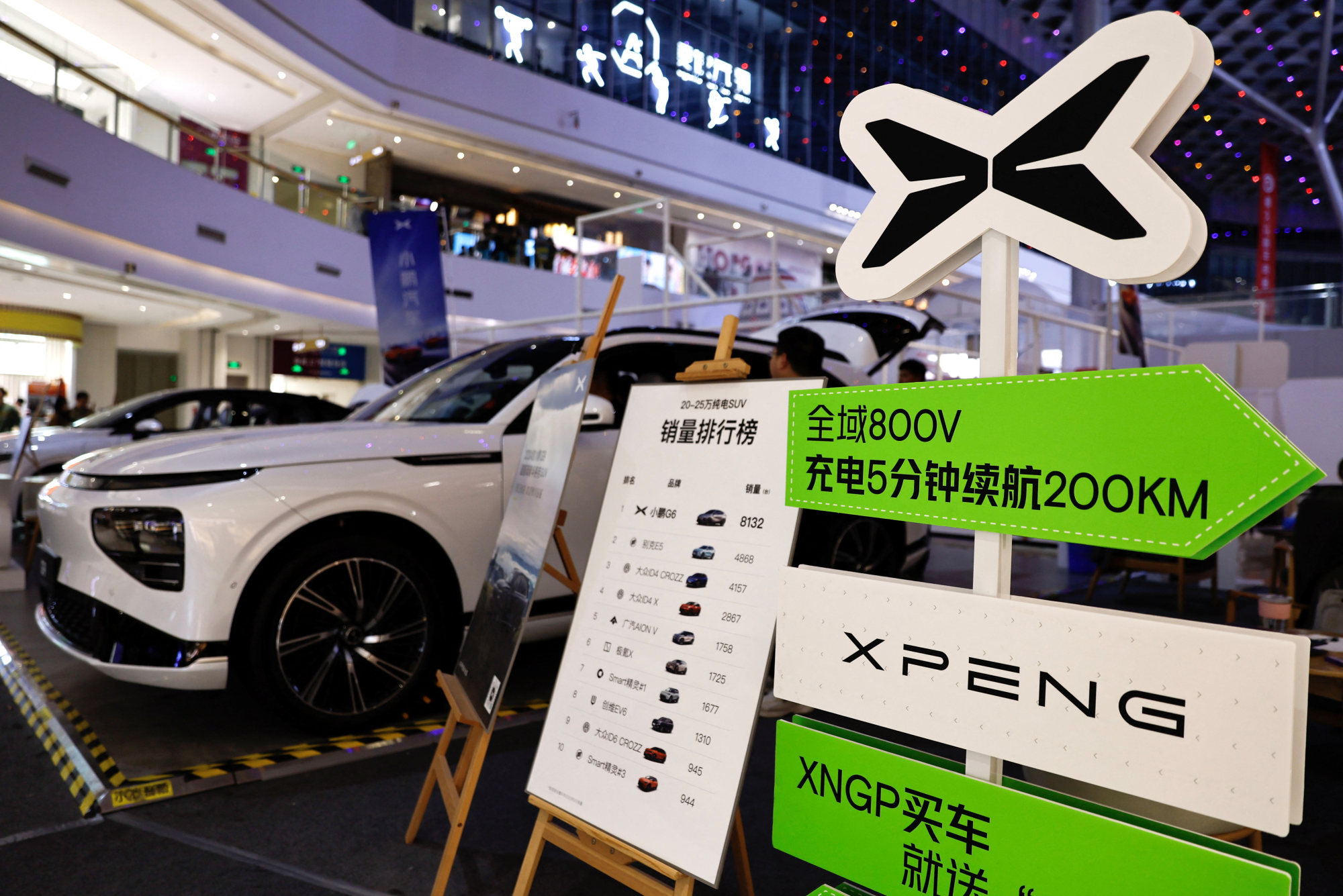 Some have compared China's deteriorating outlook to Japan, whose once formidable reputation declined after the 1980s as it struggled with a rapidly ageing population, property bubble and long delayed reforms.
China is far larger, more militarily focused and geopolitically ambitious, although Japan hints at China's possible trajectory, said Leland Miller, chief executive of China Beige Book, an economic consultancy.
"But I don't think China's going to be lucky enough to be Japan," he said. "Japan got rich before it got old. China's not going to."
China has some bright spots, including its electric vehicle and service sectors and domestic tourism, analysts said. It is trying to woo investors back, pledging to ease data security restrictions, and has made soft power inroads with the Global South. And it has capable economic planners, if it can pivot from its security obsession, analysts said.
Imports grew in October by 3 per cent while exports declined by 6.4 per cent, and the
International Monetary Fund
recently upgraded its 2023 growth forecast to 5.4 per cent on projections of a stronger third quarter.
"There is some evidence that there has been some floor achieved in certain areas of the economy, some areas of progress," said Kennedy. "But a broad turnaround, that kind of argument runs into facts."
Recent meetings with Chinese private businesspeople and investors on both sides of the Pacific were increasingly pessimistic, he added. "That makes that message of inevitable success and tranquillity difficult to believe and leaves one scratching one's head."
"If China were to accept a more balanced assessment, it would win lots of plaudits," Kennedy said. "But I think, for Chinese officials, that's not in the cards."