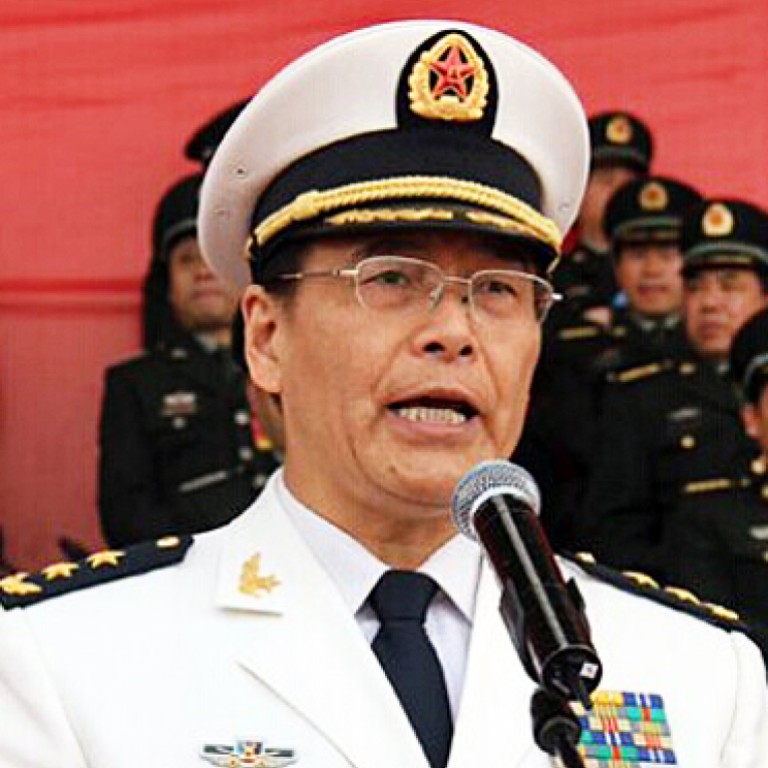 Chinese Admiral to defend 'explosive issue' of island reclamation at regional security summit
Land reclamation in South China Sea set to dominate talks at Shangri-La Dialogue
Beijing is sending an admiral to a regional security forum in Singapore for the first time, with China well prepared to assert the legitimacy of its extensive land reclamation in the South China Sea, according to analysts.
Admiral Sun Jianguo, deputy chief of the People's Liberation Army's General Staff, would head the 29-member Chinese team of officials and observers at the Shangri-La Dialogue, which runs from today until Sunday, organisers said. China sent 25 delegates last year.
William Choong, the forum's senior fellow of Asia-Pacific security, said the South China Sea was likely to be "the most explosive topic" at this year's event.
Sparks flew between the United States and China last year over Beijing's claims over the contested waters.
"We saw what happened last year when then US defence secretary Chuck Hagel said that China's assertiveness in the South China Sea and its unilateral actions were destabilising to the region," Choong said.
He said US Defence Secretary Ash Carter was expected to make a similar claim this time.
Tension has mounted in recent weeks since US-based broadcaster CNN reported warnings from the Chinese navy against a US reconnaissance flight over the area and US accusations that China tried to electronically jam one of its drones.
"The Chinese military is very well prepared [for the meeting]. Sun graduated the PLA Navy's submarine school," Beijing-based naval expert Li Jie said.
"Sun is well-versed in international maritime law and China's long-term maritime strategy, which will help him explain China's island expansion project in the South China Sea and the Chinese navy's future missions on the high seas to his foreign counterparts."
Sun, 63, a native of Hebei province, was captain of the PLA's Long March III in 1985 when the submarine set a world record of 90 days underwater.
China has sent military delegates to the Shangri-La Dialogue since 2007, but it only sent a defence minister in 2011. Last year, it sent another deputy chief of general staff, Lieutenant General Wang Guanzhong, from the Second Artillery Corps.
Choong said China's military delegation "burned the midnight oil and called room service" to hone responses to US and Japanese presentations on the eve of last year's forum.
"Wang's comments that Sunday morning were very clear and specific. He had ready answers to justify China's actions in the South China Sea," Choong said.
The Sino-US relationship was otherwise strong, and US military delegates to the meeting always had a realistic approach of "valuing cooperation with their Chinese counterparts", Choong said. He said both sides would "debate carefully" this time, as usual.
Defence ministers from about 30 countries will attend this year's forum, which was set up in 2002, according to the London-based International Institute for Strategic Studies, the organiser.
This article appeared in the South China Morning Post print edition as: China sends admiral to Singapore forum