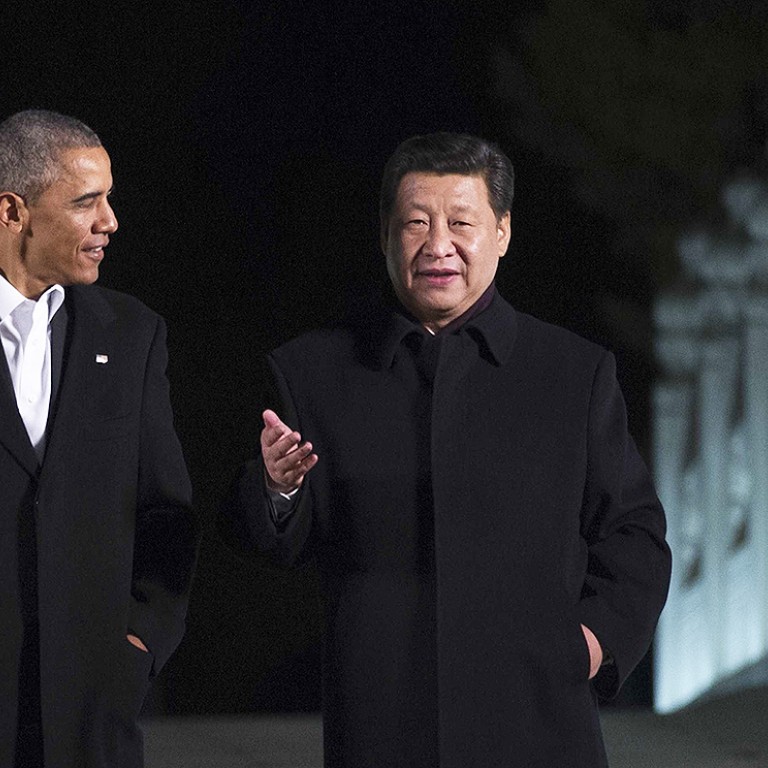 Exclusive
Details emerge of Xi Jinping's first state visit to US, but hopes for diplomatic breakthrough remain low
Hopes of any breakthrough are low for the president's trip, which begins in Seattle and ends at the United Nations in New York
Despite strained ties and limited common ground, President Xi Jinping is embarking on a lengthy and elaborate state visit to the United States later this month, according to people familiar with the preparations.
But there are also doubts over how the trip can improve relations between the world's two biggest economies as talks on what the visit can achieve have made little headway.
Xi will begin his first state visit to the US with a series of public engagements in Seattle on September 22, before heading to Washington DC for diplomatic pomp, and concluding with a speech at the United Nations General Assembly on September 28, said a person familiar with the trip and a Chinese scholar.
While in Seattle, a tech hub that is home to conglomerates such as Microsoft and Amazon, Xi will have his only official interaction with the business community. Apart from a reception with business executives, there would also be a CEO roundtable chaired by former US treasury secretary Henry Paulson, the source said.
At the reception, Xi will seek to reassure his audience of China's resolve to press ahead with economic reform, said Jin Canrong, a professor with Renmin University in Beijing and a government adviser.
But it is not clear whether the floor will be open to the executives, most of whom are likely to raise concerns over China's currency devaluation and renewed Chinese protectionism. Xi is also known for refusing to take unscripted questions in public.
In Washington, Xi will hold a summit with US President Barack Obama, in which the leaders are expected to discuss issues that have been straining relations - from China's activities in the South China Sea to cyberespionage. While both sides are seeking to highlight areas in which they can cooperate, many analysts see little chance of a breakthrough.
The White House sent a team last week to negotiate outcomes on climate change agreements, the first such preparatory trip, according to the source, signalling "how late in the game they are".
Last year, the leaders surprised many by announcing a groundbreaking climate change deal after a summit in Beijing. But with multiple areas of friction between the two countries, major breakthroughs of a similar scale were less likely this year, said Professor Jacques deLisle, director for East Asian Studies from the University of Pennsylvania.
"When it gets this close to a summit, there is [usually] something on the agenda about what's going to come out, but there hasn't been a lot of buzz about what that's going to be," said deLisle, who described the visit as "curiously long".
The political climate in Washington was also deemed unfavourable and prompted Beijing to move most of Xi's public engagements to the Seattle leg, Jin said.
China has become a frequent target of Republican presidential candidates. Late last month, Wisconsin governor Scott Walker called on Obama to cancel Xi's visit after US stocks fell amid fears of China's economic slowdown.
Jin said a stopover in Hawaii was also floated as part of Xi's visit but was turned down because "that's the headquarters of US Pacific Command, and they have been very critical of China's South China Sea policy".
Detroit, where investment from China is said to have revived its economy, was also an option, Jin said, but that idea was dismissed for security concerns.
This article appeared in the South China Morning Post print edition as: Details emerge of Xi's first state visit to the US