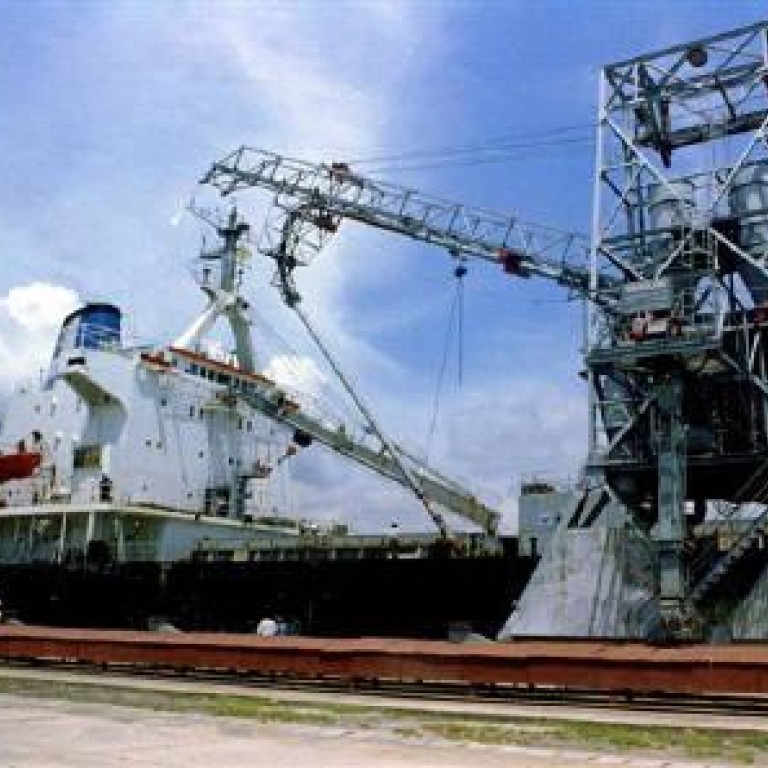 Bangladesh favours US$4.6bn Japanese port plan over rival Chinese scheme, says minister
Such a decision would hit President Xi Jinping's 'One Belt One Road' initiative to build network of ports and expressways and help expand trade, investment and influence in region
Bangladesh may shelve an US$8 billion deepwater port project it has been negotiating with China, a government minister said, as it looks to pursue a nearby facility financed by the Japanese instead.
Such a decision would be a setback for President Xi Jinping's "One Belt One Road" initiative to build a network of ports and expressways and help expand trade, investment and influence in the region.
Dhaka has cleared Japan's proposal to finance and build a seaport in Matarbari, located some 25 km from Sonadia, where Beijing had offered to construct the country's first deep water port, Planning Minister Mustafa Kamal said.
He said the Japan International Cooperation Agency had offered 80 per cent financing on easy terms to build four coal-fired power plants of 600 MW each and a port complex in Matarbari.
That offer prompted a review of whether the Sonadia project was needed at all.
"Matarbari is designed in such a way that it will be comprehensive, with power plants, an LNG terminal and a port," he said in a telephone interview.
"Matarbari is sufficient, we may have to give up the other port project," he said, adding that the government was still reviewing the proposals.
Two Japanese companies, Sumitomo Corp and Marubeni Corporation, have bid to participate in the power plant construction project.
READ MORE: Will China's revived silk routes encounter favourable trade winds?
A Sumitomo spokesman said the project was in the early stages, and nothing has been decided. Marubeni declined to comment, while the Japanese cooperation agency said a loan agreement had been signed with Bangladesh for the power plant and that the project was in the procurement stage.
Shamsul Alam, senior secretary of Bangladesh's Planning Commission, said the Japanese agency, the main conduit for Japan's overseas development aid, had offered US$3.7 billion at an interest rate of 0.1 per cent over 30 years with an initial 10-year grace period to build the US$4.6 billion port and power complex in Matarbari.
But he said that there was no plan to sideline China and Beijing remained a key player in the country's efforts to build new roads and bridges.
Japan and India have been vying for influence over smaller nations in South Asia that sit astride vital shipping lanes, amid concerns about Chinese naval forays into the region.
State-owned China Harbour Engineering Company was the front runner for the contract to build the Sonadia port and last year the two sides were expected to seal an agreement during the visit of Bangladesh Prime Minister Sheikh Hasina to Beijing.
But officials in Dhaka said financing was an issue, as Beijing was willing to offer only partial support for what would be Bangladesh's biggest foreign investment.
China Communications Construction Company, parent of China Harbour Engineering, was not immediately available to respond to emails and calls outside office hours.
Rajiv Biswas, Asia-Pacific chief economist at IHS, said Japan had beaten out China by offering Dhaka financing for the construction of the port as well as an industrial corridor with rail, road and electricity infrastructure.
"This has made the Japanese bid very attractive for Bangladesh from a long-term economic development perspective."
Indonesia last week cancelled a multi-billion contract to build the country's first high-speed railway which China and Japan had been battling over, each sweetening the terms of their deal up to the deadline.
READ MORE: And the winner is … nobody: Indonesia scraps high-speed railway project after fierce bidding war between China, Japan
Henry Tillman, editor of China Investment Research which tracks China outbound investments said: "It wasn't just Bangladesh this week. It's the second occurrence of this happening where Japan has substantially bested China on interest rate terms on a major infrastructure project, in the last fortnight."
Beijing's bid to build the port in Sonadia in the Bay of Bengal caused disquiet in India because it would extend a network of Chinese port projects including in arch-foe Pakistan to the west and Sri Lanka off its toe.
New Delhi sees Chinese development of commercial ports in the Indian Ocean as a first step towards greater Chinese naval forays. It was alarmed when Chinese attack submarines docked last year at a port facility built by China in Colombo.
This article appeared in the South China Morning Post print edition as: Bangladesh may put port project with China on hold