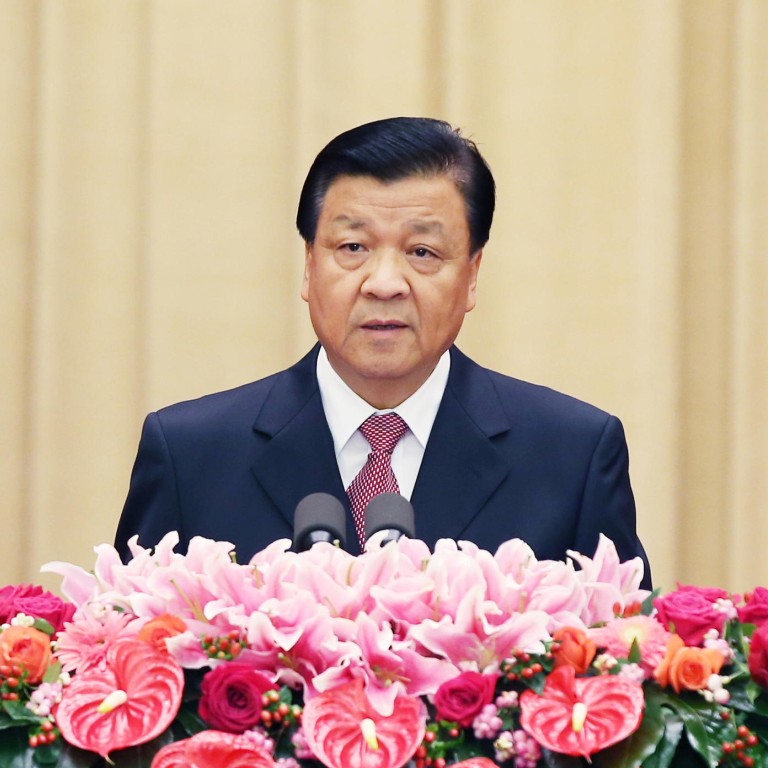 Senior Chinese cadre to head party trip to North Korea amid strained ties between the two countries
Liu Yunshan's visit unlikely to reduce tensions between Beijing and Pyongyang, expert says
A senior Communist Party leader will visit North Korea from Friday, state media reported on Sunday, amid concerns over worsening ties between the two countries.
Liu Yunshan, a member of the Communist Party's Politburo Standing Committee and fifth in the party hierarchy, will head a delegation going to North Korea at the invitation of Pyongyang's ruling Korean Workers' Party, Xinhua reported, citing the Communist Party's international department.
The Chinese delegation will attend activities marking the 70th anniversary of the founding of the Workers' Party, and pay an "official friendly visit" to North Korea, the report said, without giving further details.
South Korean media had reported that Pyongyang invited African and South American representatives to the commemorations but not those from China, suggesting tenser ties between Beijing and Pyongyang.
"Liu's visit sends a signal that the relationship between China and North Korea is not as bad as people had speculated," said Cui Zhiying, a professor of Korean affairs at Tongji University in Shanghai. "Other than Pyongyang's nuclear programme, the two nations do not have many grudges against each other."
Sun Xingjie, an expert in Korean peninsula affairs at Jilin University's Institute of International Studies, said Liu's visit did not indicate the two countries were on good terms.
"It just shows that they are maintaining a party-to-party relationship, which is the bottom line for the two sides to maintain communication," Sun said. "The visit will not improve the relationship, but they cannot afford to completely ignore each other."
For China, maintaining party-to-party communication was a way for Beijing to exert influence over Pyongyang, Sun added.
In his trip to the United States, President Xi Jinping said Beijing opposed any actions that might cause tension on the peninsula. He made the statement as Pyongyang threatened to conduct a long-range rocket launch and a nuclear test.
Concerns have risen in recent years over the frayed ties between Beijing and Pyongyang. Xi has not visited Pyongyang, but went to South Korea last year. North Korean leader Kim Jong-un has not visited China, and Pyongyang only sent Politburo member Choe Ryong-hae to Beijing's military parade last month.
This article appeared in the South China Morning Post print edition as: Senior cadre to head party trip to North Korea