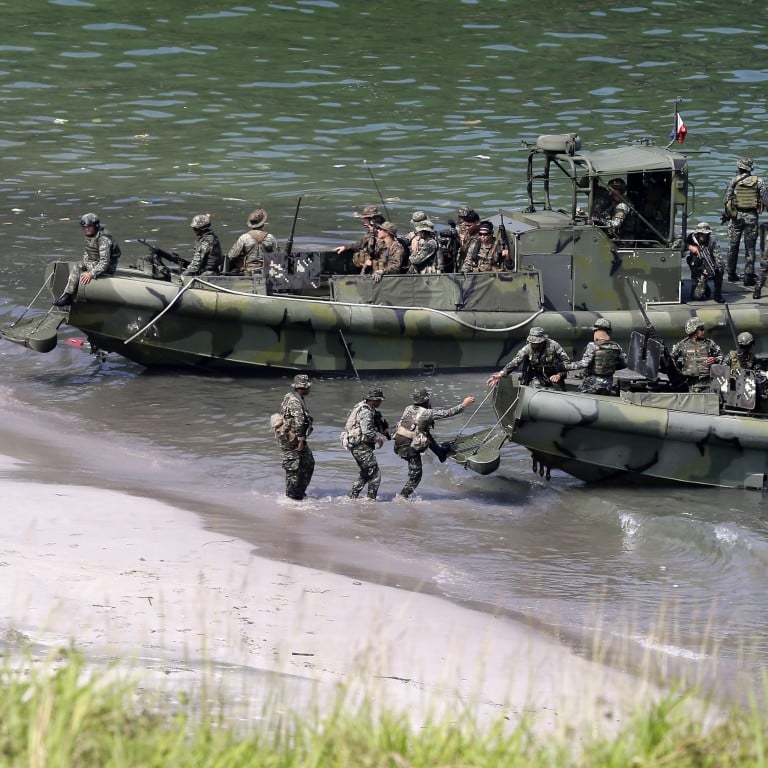 Beijing on alert for U.S. Navy 'incursion' near artificial islands in South China Sea
Foreign ministry concerned that United States could send ships into Chinese-claimed waters as artificial islands add to tensions in the area
Beijing yesterday expressed concerns that the US Navy was reportedly preparing to send ships "within days" inside the 12 nautical-mile territorial zones China has claimed around its artificial islands in the disputed South China Sea.
Foreign ministry spokeswoman Hua Chunying said China had long made clear its position on the South China Sea.
"We hope the United States can look upon the current situation of the South China Sea from an objective and fair perspective and play a constructive role together with China in keeping the peace and stability in the South China Sea," Hua said.
US-based military newspaper reported that Washington was leaning towards sending warships to the waters. It said China's reclamation projects had become a growing source of tension and posed serious threats to freedom of navigation.
Citing Pentagon officials, the report said the ships would set off "within days" of the mission getting the final approval from the Obama administration. Navy officials said they believed the approval was imminent.
The report came as Indonesian newspaper published an opinion piece by Indonesian security chief Luhut Panjaitan in which he said the country was considering using drones and submarines to strengthen its grip over the Natuna Islands in response to China's growing military presence in the waters, Bloomberg reported.
In remarks seen as underscoring the US presence in the sea, a Washington official said yesterday that the US was helping Vietnam and other Southeast Asian countries improve law enforcement in the waters
"Our cooperation will … ensure the Vietnamese coastguard, like all of the others, has the right equipment to perform its maritime missions," US State Department assistant secretary William Brownfield said. "You need the ability to get out there where the laws are being violated, by illegal fishing, by traffickers, by smugglers, or by those who are stealing national resources."
Mainland military experts said the People's Liberation Army Navy would issue warnings and there would not be collisions if foreign military vessels went within the limits. But the PLA was capable of expelling any intruders, they said.
"The navy would issue verbal warnings, demanding the US vessels leave," Shanghai-based naval expert Ni Lexiong said.
Li Jie, a Beijing-based naval expert, said the navy would send warships to intercept the US vessels if they ignored the warnings.
Another source close to the PLA said Beijing had several more "cost-effective" solutions to such a confrontation.
"We could scramble drones to expel the vessels, or simply order the Second Artillery Corps to fire from distance," he said.
This article appeared in the South China Morning Post print edition as: Beijing on alert for U.S. naval 'incursion'