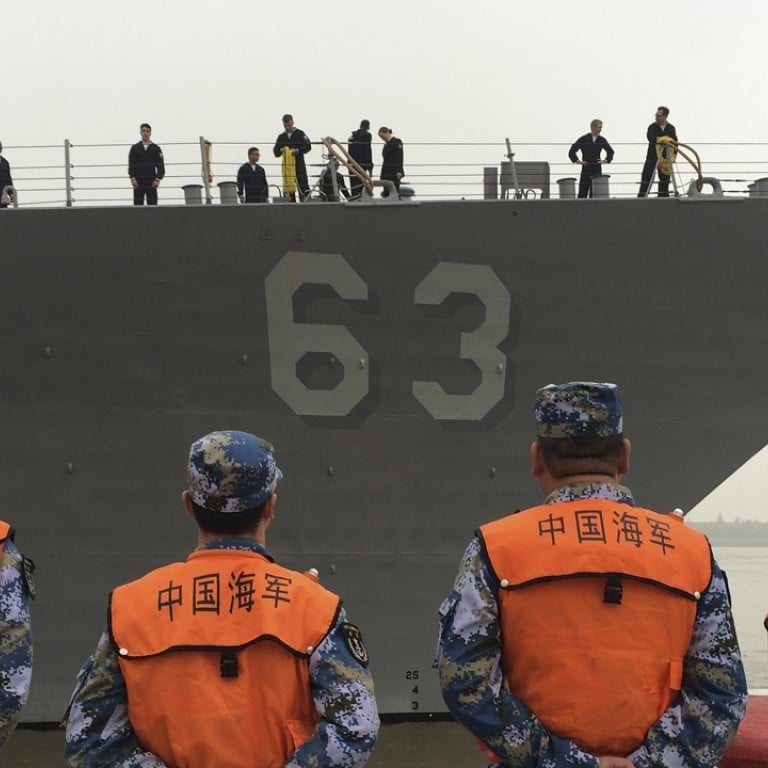 China 'held back on right to seize' occupied islands in South China Sea
Ahead of regional summits this weekend, Beijing says it could have reclaimed territory but didnt
China could have reclaimed South China Sea islands occupied by other claimants but has exercised "great restraint" by not doing so, a senior Chinese diplomat said yesterday, ahead of regional summits in Kuala Lumpur this weekend.
Southeast Asian leaders have for years used the series of annual summits involving the Association of Southeast Asian Nations to address the thorny territorial dispute but analysts said a rethink was needed as Asean's position was becoming irrelevant.
China has been under intense criticism for building artificial islands – including three airfields – in the Spratlys, escalating tensions that have stirred the disputed waters for years. Beijing's claims, which cover more than 80 per cent of the strategic waters, overlap with those of other claimants, including Vietnam, the Philippines and Malaysia.
Vice-Foreign Minister Liu Zhenmin said yesterday that China had the "right and ability" to seize islands "illegally" occupied by other countries.
"But we didn't do this. We have maintained great restraint with the aim to preserve peace and stability in the South China Sea," Liu said in Beijing.
He did not name the countries, but all claimants except Brunei have military fortifications in the Spratlys.
China insists that its construction projects, including airstrips that can handle military aircraft, are for civilian purposes. But the United States, which is not a claimant, says the work is destabilising the region. To drive home the point, the US sent one of its warships within 12 nautical miles of the artificial islets last month.
Liu defended the scale of the airstrips. "Actually, the bigger the facilities, the more they can be used for civilian purposes," he said yesterday.
Despite the assurances, the territorial dispute looks set to become a focus at the Asean meetings – including the East Asia Summit, which will involve China and the US.
But analysts said the Asean countries would likely stick to a boilerplate position without making any meaningful headway in addressing the disputes with China.
Asean leaders were expected to repeat their call for the early conclusion of a code of conduct to regulate behaviour in the waters, analysts said. But that was about all they would do.
In April, Asean issued a statement criticising China's reclamation activities as having the potential to "undermine peace, security, and stability in the South China Sea".
This weekend's statement was not likely to be any stronger, said Ian Storey, a senior fellow at the ISEAS Yusof Ishak Institute in Singapore. "Asean has a 'bottom line' consensus on this issue, but moving beyond that consensus is difficult," Storey said. "Because not all members of Asean believe they have a direct stake in this dispute."
With the code of conduct negotiations dragging on, Carl Thayer, an emeritus professor of politics at the University of New South Wales, said it was time for Southeast Asian countries to rethink their strategy.
"The issue is a code of conduct will be irrelevant," he said. "The artificial islands have created a parking lot in the middle of Asean, and it's China that's going to direct traffic in the parking lot, not Asean."
Additional reporting by Reuters
This article appeared in the South China Morning Post print edition as: China 'held back on right to seize' occupied islands