Focus
Get more with myNEWS
A personalised news feed of stories that matter to you
Learn more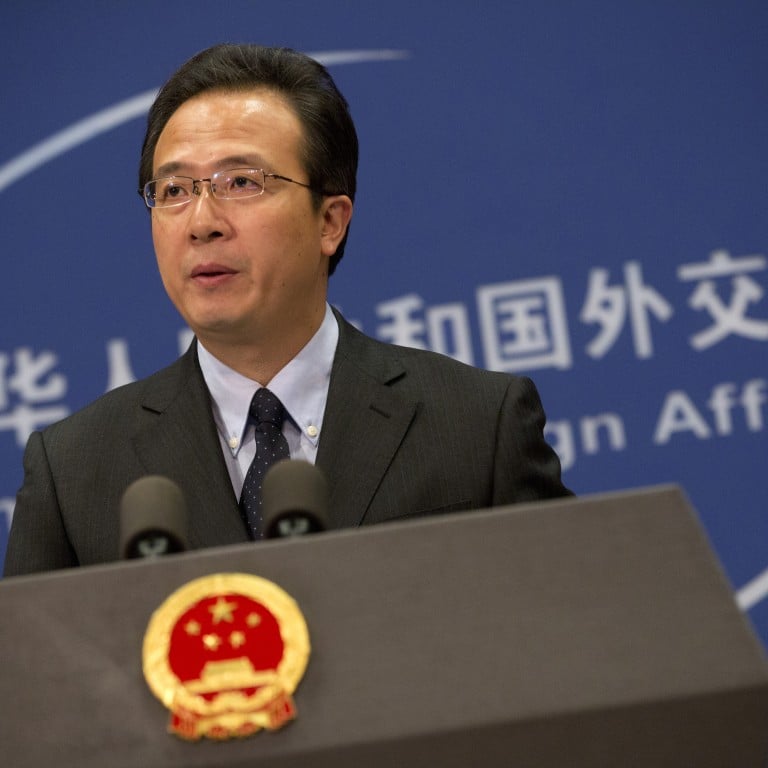 China to stay on the sidelines in Turkey-Russia tensions
China will keep its distance and avoid getting caught up in the fallout from Turkey's decision to shoot down a Russian fighter jet near the Syrian border, analysts said yesterday.
Beijing does not have immediate interest in playing the mediator role, despite its close ties with Moscow, because the disputes are far more complex than the violation of airspace.
Foreign ministry spokesman Hong Lei  said China was paying close attention to the incident and many circumstances "needed further clarification".
"China supports the international community's counterterrorism efforts, and we hope all parties will strengthen their communication and coordination," Hong said.
Russian deputy foreign minister Mikhail Bogdanov held talk on counterterrorism with Chinese ambassador to Moscow Li Hui on Tuesday after Turkish fighter jets shot down a Russian Su-24 bomber. Ankara also summoned ambassadors from five the United Nations Security Council's permanent members, including China.
Ankara said it took such action only after the aircraft violated Turkish airspace and ignored repeated warnings, a claim Moscow has denied.
Tensions further escalated when a Russian rescue helicopter flying to the jet's two pilots' was also shot by Syrian rebels and crashed. The two air raids caused three Russian airmen dead.
And that is about as much as Beijing is prepared to do, despite its close ties with Moscow. Peking University international affairs expert Jia Qingguo  said Beijing would not go beyond words to ease the tensions.
"China will urge both sides to maintain restraint and solve the disputes through negotiation, but it has no interest in becoming a mediator and getting entangled in others' disputes," Jia said. "The two countries are telling different stories … What they are fighting about is far more complicated than an airspace violation."
Ankara has long accused Moscow of directing their fire during the fight against Islamic State at Syrian rebels, which Turkey and the United States both support. But Moscow says Ankara should be blamed for the rise of IS because the terrorist group was financed partly by its natural resources deals with Turkey.
Raffaello Pantucci, of international security studies at the London-based Royal United Services Institute, agreed that China would probably stay on the sidelines.
"They already have awkward relations with the Turks, which they wouldn't want to complicate further," he said.
The more immediate terror threats facing China come from Xinjiang . Ties between China and Turkey soured after Beijing accused Ankara of helping Uygurs flee Xinjiang to join terrorist groups abroad.
Zhang Jianrong , a Russian studies expert from the Shanghai Academy of Social Sciences, said China would simply share more counterterrorism intelligence with Russia and hold more joint exercises to combat the threat.
"The crisis in Syria is far away … and the Russian military does not really need Chinese forces or to replenish troops there anyway," Zhang said
Zhang said Moscow might make use of the shooting to arrange anti-missile system on the ground in Syria, whose ruling government is in favor of Russia's presence in the region.
Though an emergency Nato meeting was held in the wake of the crisis, other Nato members would not like to see tensions escalate further, Jia said.
Turkey's stance on ISIS is not a hundred per cent consistent with the consensus of other NATO members. The Kurdish forces, who are also fighting the ISIS, are deemed as terrorist group by Ankara.
Other NATO members are also concerned they would be set against Russia by Ankara, who has its own agenda in the counter terrorism fight, Jia said.
Russian deputy foreign minister Mikhail Bogdanov held talks on counterterrorism with Chinese ambassador to Russia Li Hui on Tuesday and Ankara also summoned ambassadors from the five UN Security Council's permanent members.
Additional reporting by Kristine Kwok
This article appeared in the South China Morning Post print edition as: China to stay on the sidelines