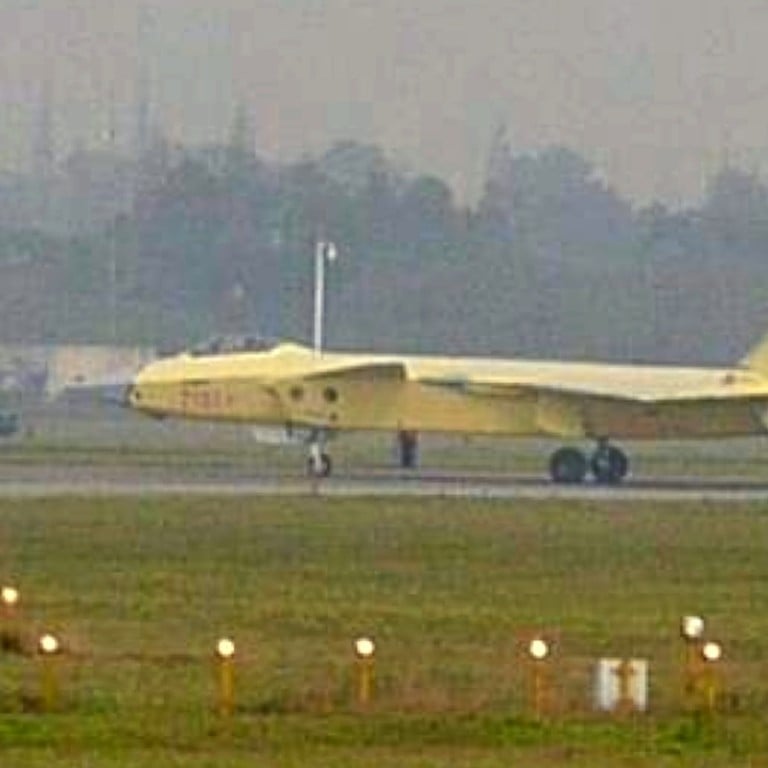 China appears ready to begin mass production of first stealth fighter jet, state media suggest
Xinhua publishes photos of a J-20 jet that carries number indicating the final stage has been reached
China "may" have started mass production of its first stealth fighter, the J-20, a state media report suggests.
The clue came in slightly blurry photos that Xinhua published on Sunday. They show a plane parked on a runway at an unidentified military airfield, coated in a yellowish paint typically used before the application of radar absorption material.
The jet was identical to ones believed to be J-20 prototypes seen in public in previous years. But the key difference was the number painted below the cockpit – "2101". Earlier versions were numbered 2012 or 2017 or some variation of the final two digits.
READ MORE - China touts its new stealth fighter at international air show in Dubai
The appearance of 2101 "may indicate the J-20 has moved from the test flight period to initial mass production", Xinhua reported, adding the arrival of the final stage would not be surprising. The "2017" version, seen earlier this year, carried only minor changes from its predecessors, such as a reshaped cockpit canopy to provide better visibility for the pilot.
The absence of big design changes in the new model indicates the recent prototypes were very close to production configuration.
It was previously estimated a small number of J-20s would go into production next year but the new photos suggest the manufacturing pace could be faster, according to Xinhua.
Rolling out the fighter jet would put China a step ahead of Russia, which has been struggling to introduce its own stealth fighter jet, the T-50, whose development has been hampered by the country's financial difficulties.
READ MORE - China's stealth fighter could 'take down' US rival F-35, says confident maker
But the J-20 is not expected to match the United States' F-22 in performance any time soon. The Chinese stealth fighter is believed to be powered by a relatively weak and dated engine imported from Russia.
China is developing a more powerful jet engine for the J-20 at home, but it's not expected to be ready for flight until 2019, according to some estimates.
Beijing has been pushing ahead with modernising its air force. In November, Russian media cited an unidentified Russian official as saying Beijing had agreed to pay US$2 billion for 24 Sukhoi-35 fighter jets, the most advanced combat plane the country exports, following nearly half a decade of negotiations.
The deal would make China the first foreign buyer of the Su-35. Beijing did not immediately confirm the news.