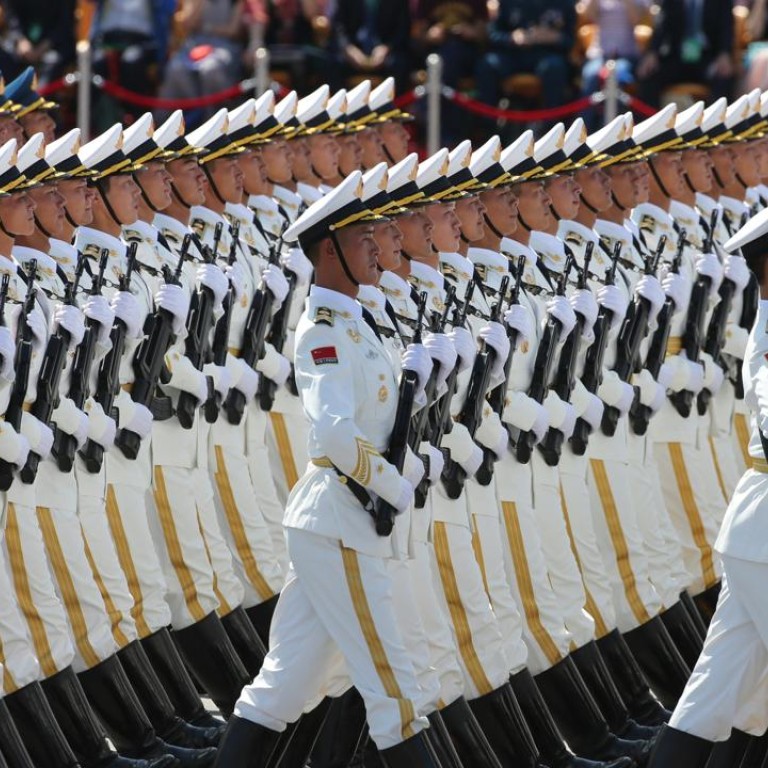 PLA general who helped Xi battle graft in military retires
Liu Yuan was instrumental in taking down corrupt senior officers like Gu Junshan, and his departure comes as the army enters a crucial phase of reform
The general who helped China's president take on corruption in the PLA has stepped down, sources say, ending months of speculation he would lead a new military discipline inspection commission.
Liu Yuan attended a farewell ceremony with colleagues from his General Logistics Department, where he was the political commissar, on December 23, according to the sources, adding he delivered a speech and shook hands. Liu is 64, one year below the mandatory retirement age for officers of his rank who are not members of the decision-making Central Military Commission.
With his departure, President Xi Jinping loses a valuable ally in his ambitious campaign to cleanse the ranks of graft and consolidate the PLA's allegiance to the Communist Party and its leadership.
Liu was instrumental in taking down dozens of corrupt senior officers, including Gu Junshan, the former lieutenant general and deputy director of the General Logistics Department.
Gu was found guilty of bribery and embezzlement, among other crimes, earlier this year and given a suspended death sentence.
Tasked with overseeing the military's housing, supplies and construction, the logistics department controls a massive budget and has emerged in recent years as the most problematic of the PLA's four main headquarters.
Liu wrote a farewell letter to his staff earlier this month, saying he would be the "last political commissar of logistics" and he would "absolutely obey the reforms" that Xi has launched within the PLA.
In the letter, Liu confirmed his role in exposing Gu's illegal activities. "No doubt Gu Junshan is a shame [of the department] … I did what I should have done as a political commissar."
The letter was circulated among Beijing military officials and posted by Luo Yuan, a retired major general, on his social media account.
Liu's high-profile role in taking on corruption in the PLA fuelled speculation he would be appointed secretary of the new military discipline inspection commission – one of Xi's initiatives – and which is expected to begin operation in the new year.
The agency, which General Du Jincai will head, will operate under direct control of the CMC and send out officers to the different arms of the military. Previously, the General Political Department sent inspectors to all headquarters.
Liu was a "princeling" – the son of Liu Shaoqi, a former president who was purged by Mao Zedong in the 1960s. But unlike other senior military leaders who joined the army as teenagers, Liu signed up relatively late in life – at 41. Liu needed to demonstrate to other senior officials that he was willing to make any personal sacrifice that the leadership asked of him, a source said, adding the high-profile retirement indicated Xi's overhaul continued to face strong resistance from within the army.