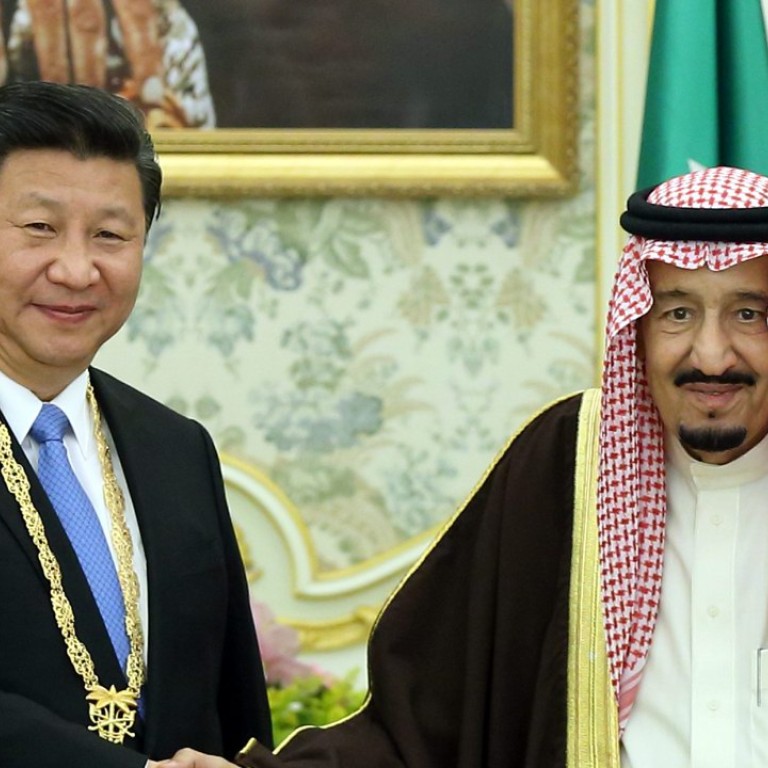 Key facts behind China's warming ties with Saudi Arabia, Iran and Egypt as Xi Jinping signs mega oil deals during his Middle East tour
Oil giants Saudi Aramco and China's Sinopec sign a framework deal worth up to US$1.5 billion during president's visit: trips to Egypt and Iran next on agenda as Xi Jinping's diplomacy push through the Middle East continues
China and Saudi Arabia agreed to expand their bilateral ties to form a comprehensive strategic partnership and boost industrial capacity cooperation on Tuesday during President Xi Jinping's state visit in Riyadh.
Xi said China would expand oil trade with Saudi Arabia and promote cooperation over new energy, nuclear energy and security.
The Saudi Arabian oil giant Saudi Aramco and China's Sinopec signed a framework agreement for strategic cooperation on Tuesday, the Saudi state news agency SPA reported.
The deal is estimated to be worth between US$1 billion and US$1.5 billion
Xi will continue his trip to the Middle East by visiting Egypt and later travel to Iran.
Here we look at the background to China's relationship with all three nations.
Saudi Arabia
The kingdom, once a staunch anti-communist nation and close ally of the United States, established diplomatic relations with China in 1990. Former Chinese president Jiang Zemin made the first state visit to Riyadh in 1999.
Relations between the two nations have developed slowly, but many Saudi officials and businesses have already said there should be broader ties with China.
Saudi Arabia is the biggest supplier of crude oil to China.
The International Monetary Fund said that as of 2013, trade between the two nations has increased from US$1.28 billion in 1990 to US$74 billion in 2012.
On the military front, China provided the kingdom with up to 60 CSS-2 intermediate-range ballistic missiles in 1988 – two years before they established diplomatic ties.
Saudi Arabia also operates a medium-range DF-21 ballistic missile system, which has upset the US.
Egypt
Egypt was the first country in Africa and the Arab world to establish diplomatic ties with China in 1956, The two countries began a strategic cooperation in 1999 and expanded this to a comprehensive strategic partnership in December 2014.
Egypt has a large trade imbalance with China that favours the mainland. The total trade volume reached US$11.62 billion in 2014 – a 13.8 per cent increase compared with the previous year.
China's exports to Egypt increased by a quarter in 2014 to US$10.46 billion, while imports dropped 37.4 per cent to US$1.16 billion.
The mainland mainly exports machines, electronics and garments and import crude oil, liquefied petroleum gas and marble.
China set up a state-level overseas economic and trade cooperation zone in Egypt using investment of US$100 million in 2014.
Iran
China helped mediate the Iranian nuclear deal last July and Xi will be the first state leader to visit Iran since the nuclear-related sanctions were lifted on January 17.
The mainland has been Iran's biggest trade partner for the past six years and the biggest buyer of its crude oil and non-petroleum products.
Trade volume between the two nations surpassed US$50 billion in 2014 – up 31.5 per cent on the volume of trade the previous year.
In 2014 China's export volumes to Iran in 2014 totalled US$27.5 billion, while the volume of imports from Iran totalled US$24.3 billion.
The mainland exports machines and electronics, textiles, chemical and steel products and import crude oil, ore and agricultural products.