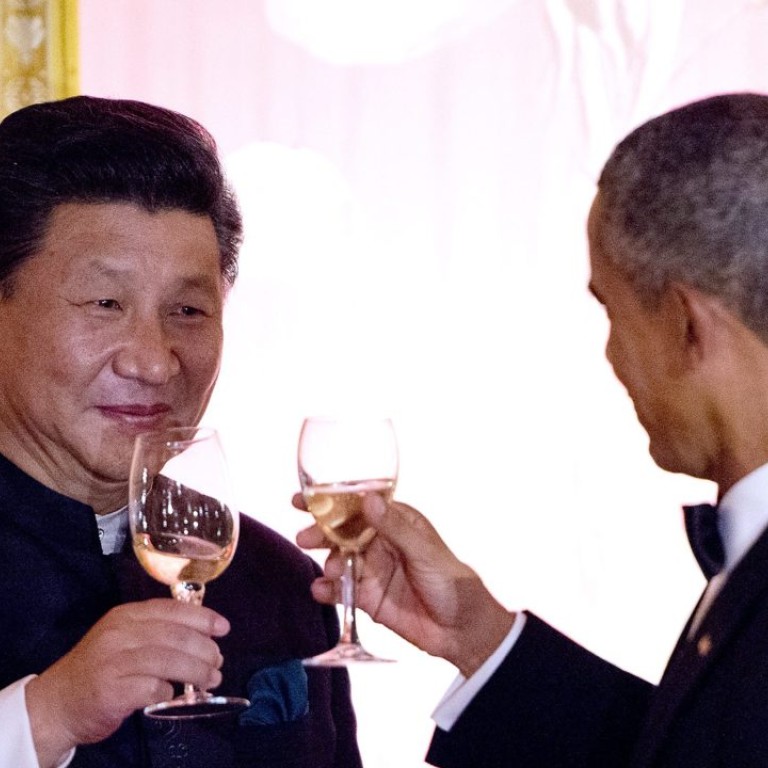 Chinese President Xi Jinping tipped to attend nuclear summit in US
Despite disagreement on North Korea, Beijing and Washington 'have much common ground'
President Xi Jinping is expected to make his second visit to the United States in less than a year to attend the Nuclear Security Summit in Washington in March, according to national defence and military experts from both countries.
During Xi's state visit to the US in September, the two countries agreed to deepen cooperation on nuclear security. Beijing has not confirmed Xi's attendance, but several Chinese academics and analysts at a China Energy Fund Committee conference in Hong Kong yesterday said he would probably go.
A White House fact sheet dated September also said the two countries might hold a meeting before the summit to discuss nuclear security.
"The two countries share common interests in intercepting nuclear terrorism, so I think there is plenty of room for cooperation on it, among other issues," said Zhang Tuosheng, from the China Foundation For International and Strategic Studies.
But China and the US, both permanent members of the United Nations Security Council, often disagree on their roles in safeguarding nuclear security, particularly in relation to North Korea.
Some US observers have criticised China for failing to stop North Korea from conducting nuclear tests, with Pyongyang reportedly holding its fourth in early January. "Why China seems to be more interested in denying cooperation with the US on North Korea issues rather than exerting itself in this area is a mystery to me," former US under secretary for defence Douglas Feith said.
But Chinese foreign policy strategists say China has already put enough pressure on North Korea, made denuclearisation a priority in the region and insisted on addressing the issue through dialogue.
"If the six-party talks [involving the two Koreas, Japan, China, Russia and the US] don't work, then I propose trilateral dialogues, such as ones between China, the US and South Korea. The most important thing is managing a crisis," Zhang said.
Meanwhile, Feith, along with other former US cabinet members attending the conference, disagreed with US President Barack Obama's decision to lift the sanctions on Iran, calling it an "unfortunate deal" that was most likely to result in Iran gaining nuclear weapons and mislead other Middle East countries into believing that the era of great powers controlling nuclear weapons was over.
"I'm opposed to the deal because Iran is a central bank of terrorism. Iran has refused to accept the existence of US ally Israel. When we lift the sanctions on Iran, there will be a huge flow of about US$100 billion to Iran. Iran is really at the epicentre of unrest Mideast," former US secretary for homeland security Tom Ridge said.
"Instability is not good for the world generally, and part of that instability is Iranian influence."