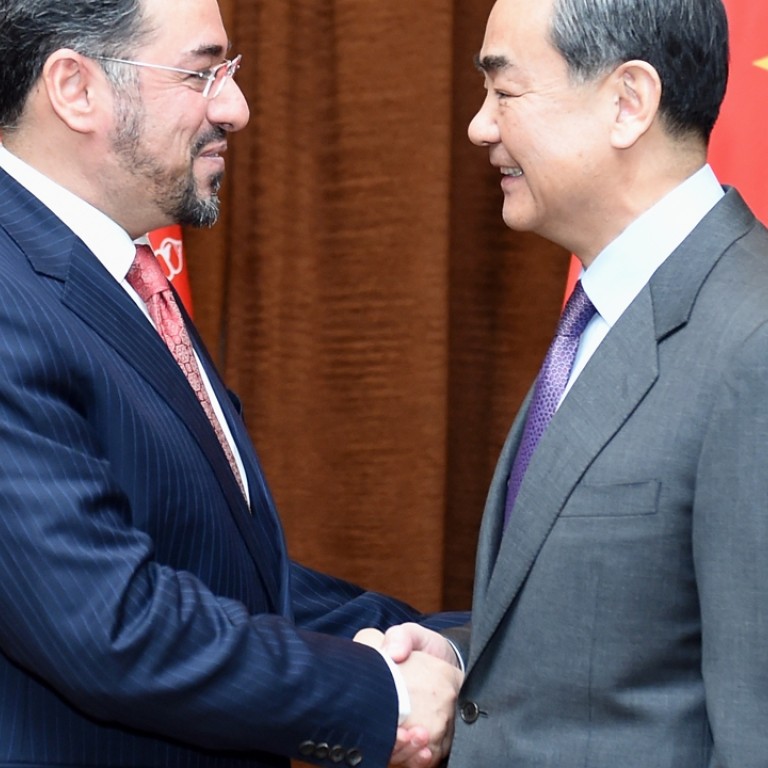 New
China plays mediator, urges Pakistan to join Afghan peace talks to end 15-year civil war
Beijing will facilitate negotiations between the Afghanistan government and the Taliban militants, says Chinese foreign minister
China will play mediator in Afghanistan's peace talks and urges Pakistan to take part in the process too, the foreign minister says.
Chinese Foreign Minister Wang Yi said in a joint press conference with his Afghan counterpart Salahuddin Rabbani on Tuesday that the peace talks were the "right way towards enduring peace and tranquility" in Afghanistan.
China, which is part of the Quadrilateral Coordination Group, will join the United States, Pakistan and Afghanistan at a meeting of the group in Islamabad on February 6.
The four nations will confirm a roadmap to restart peace talks between the Afghan government and Taliban militants to try to end civil war in the country that has already dragged on for 15 years.
Given that peace in Afghanistan was crucial to the security and stability of the region, China hoped to strengthen communication with Russia, India, Iran and other countries for "synergy" in contributing towards the process of reconciliation, Wang said.
"China will continue to be the promoter, mediator and facilitator of the peace talks," he said.
Rabbani said the coordination group was more likely to work than previous peace attempts because it involved both China and the US. "At the same time, we also call on all members of the Taliban groups to come to the negotiating table," he said. "We see that the Afghan problem can be solved only through peace and negotiation. There is no military solution."
Wang said Pakistan had a "unique role" in the peace talks, and that the US is also a stakeholder in the region.
China's long-standing ties with Pakistan meant Beijing had considerable leverage with the country, which played a hugely influential role in Afghanistan, and in particular Afghan Taliban, according to Raffaello Pantucci, researcher at the Royal United Services Institute in London.
But the close relationship also meant China had to maintain a subtle balance, he said.
"China's biggest challenge would be to not step on Pakistani toes while supporting Afghanistan's take on the matter," said Richard Ghiasy, researcher at Stockholm International Peace Research Institute. "Afghanistan doesn't have much ... to offer Pakistan in the [talks]. Rather, Pakistan could be 'cornered' if China stands with the US and Afghanistan on Pakistan's role in fostering the Afghan Taliban."
Meanwhile, China also promised to provide Afghanistan with more economic aid in areas including low-cost housing, human talent development, and infrastructure planning.
The two ministers also discussed the construction of a railway connecting China to Iran via Afghanistan, Tajikistan and Kyrgyzstan, which would cut shorten transport distance between the countries by 900km.