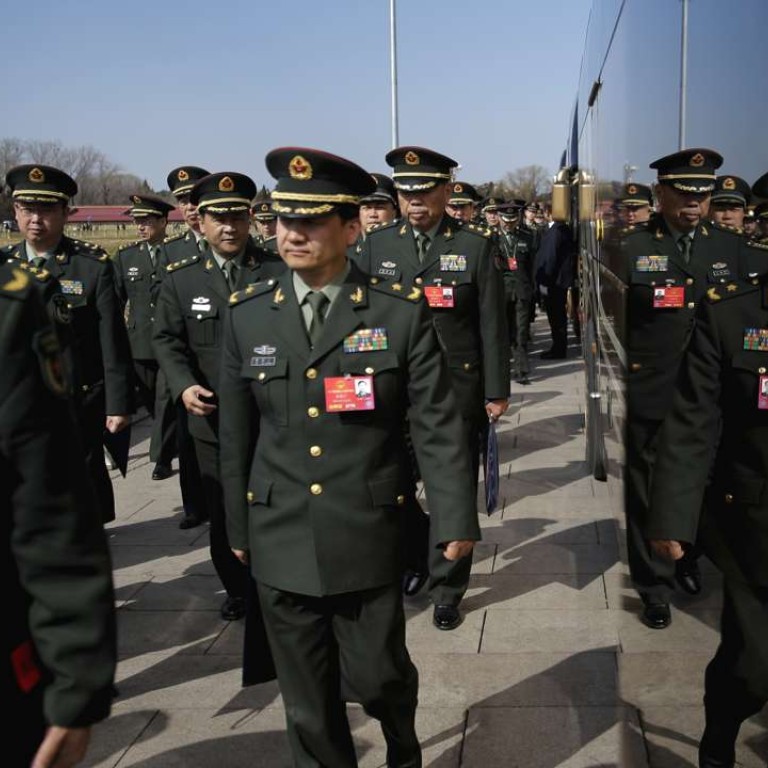 Chinese military ends era of providing paid services to concentrate on soldiering
The People's Liberation Army and the nation's armed police are set to stop providing all paid services in a move to curb corruption and make the army more loyal and focused on combat.
The reform, first announced by President Xi Jinping in November, is expected to be completed in three years, according to a recently released document by the Central Military Commission, the army's official newspaper PLA Daily reported.
Contracts between the military and local governments should be terminated immediately if they could be negotiated, the report said, quoting the CMC document. New contracts or renewal of existing ones were not allowed.
The cut will end the military's decades-long participation in business, marking the further modernisation of the PLA and following the practise of most developed countries of banning their armed forces developing commercial interests, said Wu Ge, a Beijing-based military commentator.
"It was a legacy of [paramount leader] Deng Xiaoping who was focused on economic development and cut military budgets in the 1980s. But it ended up as source of corruption within a privileged circle."
Former president Jiang Zemin ordered a ban on military business operations in 1998, but paid services were allowed to support military spending and train technicians, according to a commentary published in the PLA Daily on Sunday.
In recent years, the provision of paid services had become a source of "regulation violation and corruption", necessitating the ban, it said.
Some paid services offered by the military included health care and construction projects. Wu said banning such services would hurt the interest of many officers, who relied on them as a source of grey income.