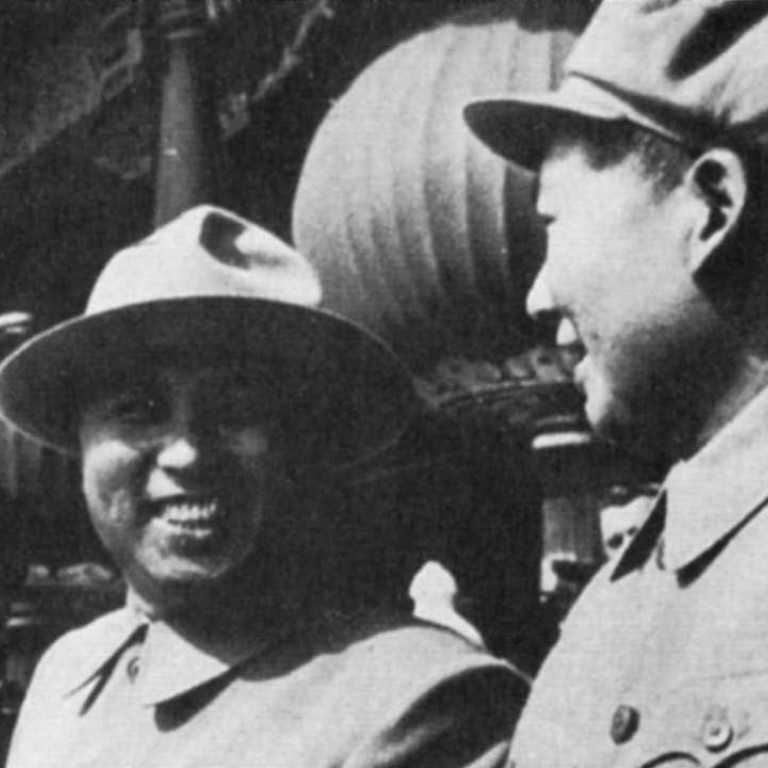 China unlikely to come to North Korea's defence if tensions escalate over nuclear weapons tests, say Chinese experts
China is unlikely to defend North Korea in case tensions escalate on the Korean peninsula over Pyongyang's nuclear provocations ­despite a mutual defence pact between the two communist allies, mainland scholars say.
The North failed in its attempt to launch a missile on Friday to mark the birthday of the nation's founder, Kim Il-sung, according to the US and South Korean militaries. It was the latest in a series of public displays of its advanced rocket technology,which prompted the UN Security Council to respond with beefed up sanctions.
The remarks by mainland scholars came after the overseas edition of the Communist Party mouthpiece People's Daily published an online commentary earlier this month saying China was still committed to protecting North Korea against potential outside attacks.
China and North Korea signed their Treaty of Friendship, Cooperation and Mutual Assistance 55 years ago, under which Beijing pledged to give assistance to Pyongyang in the event of an attack.
Professor Pang Zhongying, an international relations expert at Renmin University, said Pyongyang's nuclear development, which Beijing viewed as a threat to its security interests, had irreversibly damaged Sino-North Korean relations and rendered the treaty effectively null and void.
"The treaty is China's only legally binding bilateral security pact remaining in force. But it exists only in the legal sense and it is highly unlikely that China will provide military aid in the event of a conflict or war," he said.
Professor Shen Jiru of the Institute on World Economy and Politics at the Chinese Academy of Social Sciences said Beijing should not be bound by the treaty if Pyongyang continued to pursue its programme to develop nuclear weapons.
"The treaty was a relic of the cold war which made no mention of specific circumstances under which China would provide military aid,"he said.
He noted when the treaty was signed in 1961, the Chinese government was "immature and diplomatically inexperienced" in entering into a vaguely worded defence treaty.
Kerry Brown, professor of Chinese studies at London's King's College, said the treaty put China in "permanent quandaries".
"In 1961, I guess the treaty was a means for China to control North Korea against Soviet influence. But now the tables are turned and it is North Korea which is blackmailing and controlling China," he said.
Shen also said the treaty did not make any sense in the light of the national security concept Beijing has adopted since Jiang Zeminwas president, namely opposition to military alliances with other countries.
Experts noted that senior Chinese diplomats have repeatedly warned North Korea against its nuclear sabre-rattling and said that Beijing would not permit chaos or war on the Korean ­peninsula.
When asked at a press conference last month on the sidelines of the ­National People's Congress meeting whether China would help defend North Korea in case of a conflict or war as Beijing did during the 1950-53 Korean war, Foreign Minister Wang Yisaid China would neither tolerate instability on the Korean peninsula, nor accommodate Pyongyang's pursuit of a nuclear and missile programme.
In a sign of China's growing frustration and impatience with North Korea, China backed a United Nations resolution early last month to toughen sanctions against Pyongyang. Last week, China's Ministry of Commerce rolled out new bans on imports of coal, iron ore, gold, titanium and rare earths, and exports of a range of products, including jet fuel, to North Korea.
While the official text of the bilateral treaty makes no mention of a ­renewal mechanism, many ­experts believe the treaty has been renewed twice and is now valid until 2021.
Experts said the strained relations between Beijing and Pyongyang over the North's nuclear ­ambitions cast uncertainty over the future of the treaty.
"[The treaty's future] largely depends on whether North Korea will yield to international pressure to halt its nuclear programme, which could trigger a military build-up in northeast Asia and further destabilise the region. But so far escalating tension on the Korean peninsula shows little sign of easing," Pang said.
Shen said Beijing's recent steps sent out a clear and unequivocal message that China's national interests would not be kidnapped by North Korea's provocations.
"China does not need to formally terminate the treaty because it has already declared a 'red line' against North Korea [over its continued nuclear provocations]. I think there's little doubt that China will not provide its assistance to North Korea if a war breaks out as a result of Pyongyang's nuclear development," he said.
Kerry Brown also said the treaty would need to be substantially revised if it was to be renewed in 2021.
However, Professor Lee Jung-nam, a China affairs expert at Korea University's Asiatic ­Research Institute, said China might be caught in a difficult position because of its security commitments in case of an emergency or conflict.
"North Korea is simply too strategically important to be abandoned by China amid ­simmering tensions in the East Asia region. As long as the treaty is still in force, China is obliged to ­intervene if tensions continue to escalate or even get out of ­control," she said.
But Lee said Beijing would be unlikely to act in the same way as in the previous Korean war.
"Things have changed dramatically under the rule of Xi Jinping. ­Instead of throwing its full weight behind North Korea in the event of war, China would definitely try to negotiate a solution first with the United States and South Korea," she said.