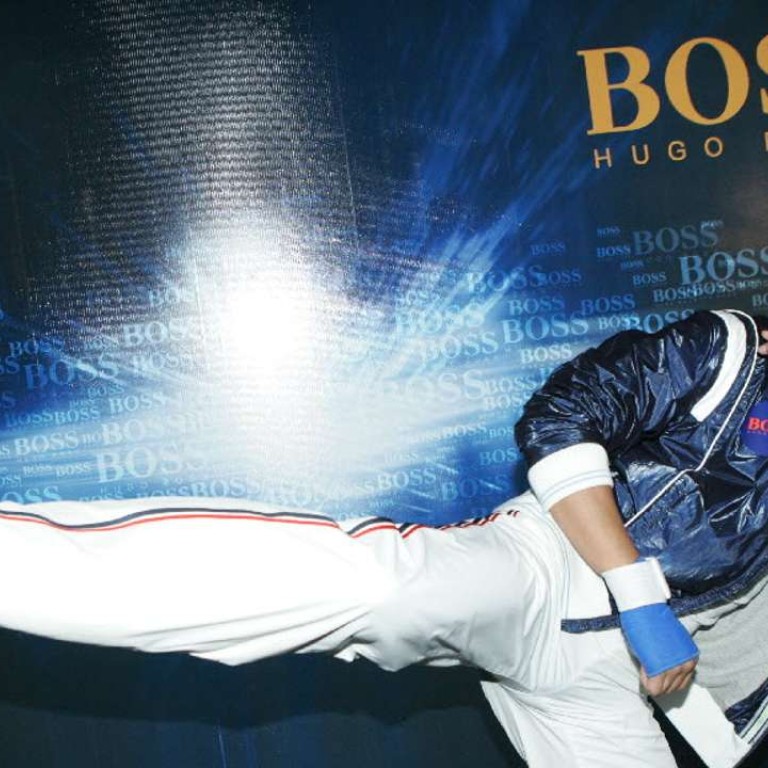 Is China making life difficult for foreign companies?
Once, China welcomed them with open arms, but now overseas firms are complaining about the country's increasingly hostile business environment as concerns rise over protectionism, forced technology transfers and tightening censorship
Is China becoming unfriendly to foreign companies? That's the concern of some foreign firms – a group once relied upon by China to attract capital and technology to bolster its growth.
"Challenging", "hesitant" and "doubtful" are the kind of words European and American companies in China are using to describe their environment.
Concerns over the business climate are mounting, and range from rising protectionism and slow progress in market access to forced technology transfers and tightening internet censorship.
All these come at the time when China – with rising economic influence and seeking a bigger voice in the global political and economic issues – is steering growth towards a heavier reliance on internal consumption rather than exports.
Some experts sense a subtle change in the world's second-largest economy – that it is no longer as passionate about pursuing foreign capital.
Yet few foreign companies dare publicly to express their worries. A common tactic is to express discontent to embassies and business lobby groups.
"For foreign companies in China, right now is perhaps the most distressing and unhappy time that I have seen. They are afraid of filing trade actions, or talking publicly about their problems as they fear that retribution would be very strong," said James McGregor, a business executive who lived in China for more than two decades.
Despite acknowledging there had been progress in sectors such as intellectual property rights (IPR), diplomats and business representatives said implementing rules had become a big headache.
For years, Hugo Boss, a well-known German clothing maker which registered its trademark in China in 1987, has been struggling with the alleged IPR infringement by BOSSsunwen, a Chinese clothing brand that carries a very similar brand name.
Hong Kong's High Court in April last year banned the use of BOSSsunwen's trademark in the city but Hugo Boss has lost two cases on the mainland, with the second one announced two months ago.
"We have discussed this with [the mainland's] Trademark Review and Readjudication Board, but so far to no avail," said German ambassador to China Michael Clauss.
He said German companies would stay in China because of the importance of the Chinese market, but the embassy had received an increasing number of complaints about exporting agricultural products to China and licensing of pharmaceutical products.
He said it was taking much longer to get a licence for new pharmaceuticals. Doing so used to take two years, he said, but now could take longer and pharmaceutical companies suspected protectionism was behind the delays.
"In part the problem lies in overlapping competences and an insufficient number of administrative staff, but mainly it lies in testing procedures that differ from the ones commonly used in the rest of the world."
A business survey by the American Chamber of Commerce in China this year showed that 75 per cent of member companies felt they were less welcome in China. The survey has not raised the question before.
"They feel that the best days for foreign companies in China are reaching an end," McGregor, who is also the author of No Ancient Wisdom, No followers: the Challenges of Chinese Authoritarian Capitalism, said.
The latest white paper issued by the US business lobby group expressed disappointment about the slow pace of reforms, saying the reforms focused more on cutting red tape rather than on opening the market in an "identifiable and immediately utilisable" way.
Clauss said new hurdles, such as the security and cyber laws, had emerged.
One closely watched issue is that foreign tech firms are required to transfer technology as a precondition for investment.
"Technically, companies agree to this arrangement "voluntarily" but the reality is that if they do not transfer technology, they cannot do business or invest in China," said Clauss.
IBM raised eyebrows last year when it conditionally allowed Chinese regulators to access its data.
"It is all for business as China is still a lucrative market. My game, my rules," said a senior Chinese executive with Beijing-based internet technology firm.
A lawyer with a Chinese financial conglomerate said Beijing was cleaning up various measures that favoured foreign investment and working on unified procedures for domestic and foreign business.
"This is the reality, regardless of how the government attempts to clarify and downplay the concerns," he said.
The Chinese government has repeated its commitment to further open market access and a level playing field.
Zhang Xiangchen, the deputy international trade representative, said at the business forum in mid-April that the door of reform and opening up was already open and it could only open more.
But he said foreign companies should "be more patient, confident, smart, and involved" as China's market was "broader, more complex and more competitive than ever".
"China is favouring local companies. It has very aggressive policies on technology and high-end industrial sectors. The government seems to figure that it is time for Chinese companies and not so much for foreign companies," said McGregor, chairman of APCO Worldwide in China, a consulting firm.
In 2012, the WTO ruled that China had unfairly discriminated against US credit card companies who wanted to start yuan transaction businesses. In 2014, the State Council said it would open its domestic credit card market, opening the door for Visa and MasterCard to compete with China UnionPay, the dominant clearing agency in China.
But till today no detailed regulation has been issued on how to get a licence to start such businesses, which effectively hinders Visa and MasterCard from entering the market.
Another example is different treatment on financial licence approvals, according to Timothy Stratford, a former deputy trade representative for the US.
He said foreign insurers had to apply for only one licence at a time when they planned to start a business in China, and it usually took six to eight months to get approval.
But Chinese rivals could submit a whole package of applications and obtain approval quickly – even though the government vowed equal treatment on policy documents.
"The Chinese market is still a big cake, and it has gained bargaining power in many sectors along with its rising economic influence. It has to protect its core interests, especially in the financial sector and state-owned companies," said Frank Tang, an economist with UK-based investment bank NSBO.
"Its financial system is fragile as it is easily affected by external shocks. It wants to be more integrated with the outside but is not confident enough. Therefore it insists on advancing on its own chosen steps, not yielding to external pressure," he said.
Observers said they did not expect substantial improvement this year as reform is less a priority at a time when Beijing is making efforts to prevent the growth outlook from worsening and ahead of a personnel reshuffle in the Communist Party next year.
"The opportunities for foreign companies in China today depend on whether what they do is deemed useful for China or not, and whether China can do what you do or not," said McGregor.
"It depends on Chinese politics and policies whether such an unfriendly situation would continue. This is now a very interesting and uncertain time."