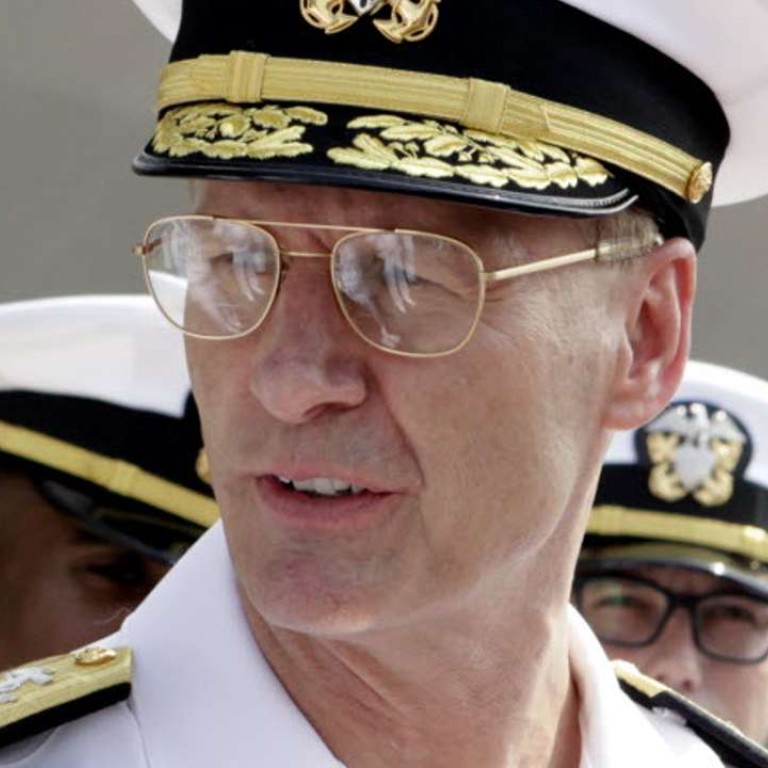 China to join US-led naval drill in the last Rim of the Pacific
Drills comes as Beijing more aggressively asserts maritime claims in the South China Sea
China will take part in a regular US-led naval exercise starting next month, a top US commander said on Friday, despite tensions over Beijing's territorial claims in the South China Sea.
The United States will host multinational naval drills called the Rim of the Pacific Exercise (RIMPAC) – billed as the world's largest – off Hawaii in June and July.
Although the Chinese navy has previously joined the exercises, held every two years, the latest drill comes as the country more aggressively asserts its maritime claims in Asia, prompting the United States to say in March that it was "reassessing" Beijing's participation.
But Vice Admiral Joseph Aucoin, commander of the US Seventh Fleet, told journalists in Shanghai on Friday: "The PLAN [People's Liberation Army Navy] will participate in an exercise, the largest exercise that we do, in a couple of months."
He was speaking after the arrival of his flagship the USS Blue Ridge in the commercial hub, just days after China denied a port call for a US aircraft carrier in Hong Kong.
US Defence Secretary Ashton Carter said last month that China was still invited to the massive exercises.
"It was really good that we were able to have the PLAN participate in the last Rim of the Pacific, and they're participating also this summer," Aucoin said.
"It's a way to better understand one another, to work together closer, so that we can help one another, especially with things like humanitarian assistance, disaster relief."
China has just announced its own naval combat drills in the South China Sea with three vessels leaving port on Wednesday to join the exercises, according to state media.
It has also built up artificial islands on outcrops in the area.
The US has sent ships and planes into the strategically vital waters in an attempt to counter what it has described as a threat to freedom of navigation.
Aucoin denied that the US presence in the region was raising tensions, saying the goal was to allow access to sea lanes in international waters, and urging China to cooperate to maintain peace and security.
"We're sailing and flying and operating in international waters," he said. "We do this to challenge excessive maritime claims, so it doesn't impede commerce."
The commander dismissed the cancellation of a planned port visit to Hong Kong by American aircraft carrier USS John C Stennis as a "minor hurdle" in relations between the two militaries.
Additional reporting by Associated Press