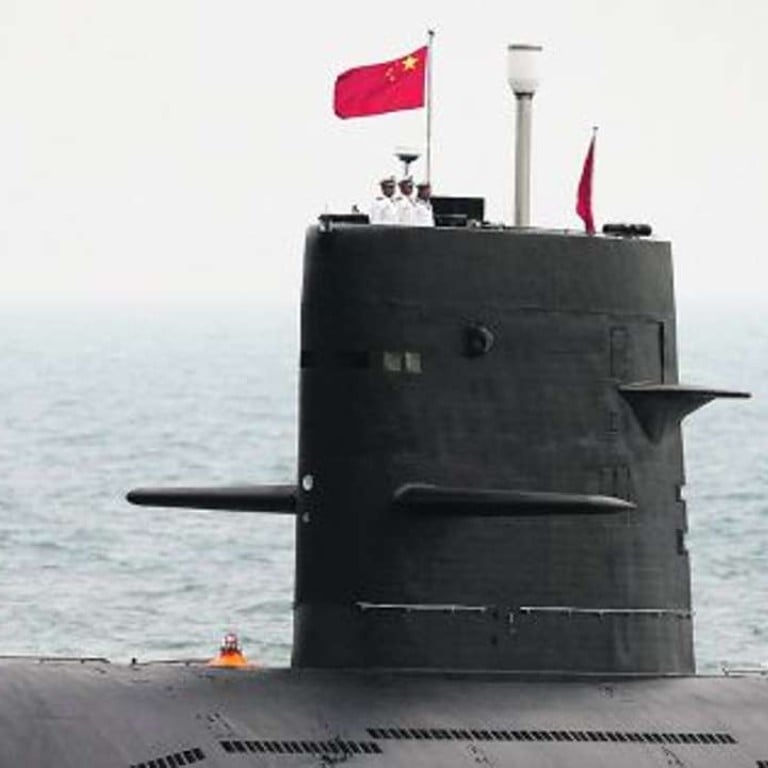 'Underwater Great Wall': Chinese firm proposes building network of submarine detectors to boost nation's defence
Move would also boost security in the contested waters of South China Sea, state shipping giant says
One of China's biggest shipping conglomerates has proposed building a network of ship and subsurface sensors to detect US and Russian submarines and to boost the nation's control of the South China Sea, a UK-based news website reported.
The China State Shipbuilding Corporation, one of the country's two largest shipbuilding state-owned enterprises, revealed details of what it called the "Underwater Great Wall Project" at a company booth at a public exhibition in China late last year, the news website of IHS Jane's Defence Weekly reported. It is a British publishing company specialising in military, aerospace and transportation issues.
A translated description of the proposed technology was obtained by the news website from a government official, it said.
The "Underwater Great Wall" is the construction of a network of ship and subsurface sensors that could significantly erode the undersea warfare advantage held by US and Russian submarines and contribute greatly to future Chinese ability to control the South China Sea, the report said.
If the system is built by the corporation it would probably be bought by the PLA Navy, the article said.
The corporation is proposing an improved Chinese version of the Sound Surveillance System that for a time gave the US a significant advantage in countering Soviet submarines during the cold war, the article said.
The reported proposal comes as tensions simmer between China and the US over territorial claims in the South China Sea. The US has carried out a series of "freedom of navigation" patrols close to islands claimed by China in the region, testing its claims to sovereignty.
The Chinese navy controls the world's second largest fleet with more than 80 submarines.
Sixteen are nuclear-powered subs and another 15 are equipped with marine technology that allows them to stay underwater longer and their engines to operate more quietly, enhancing their stealth capability.
But previous media reports have indicated that China is seeking to improve its anti-submarine warfare capabilities to close the gap with the US.
The report quoted the shipping corporation as saying that another objective of the system was to provide customers with "a package solution in terms of underwater environment monitoring and collection, real-time location, tracing of surface and underwater targets, warning of seaquakes, tsunamis and other disasters as well as marine scientific research".