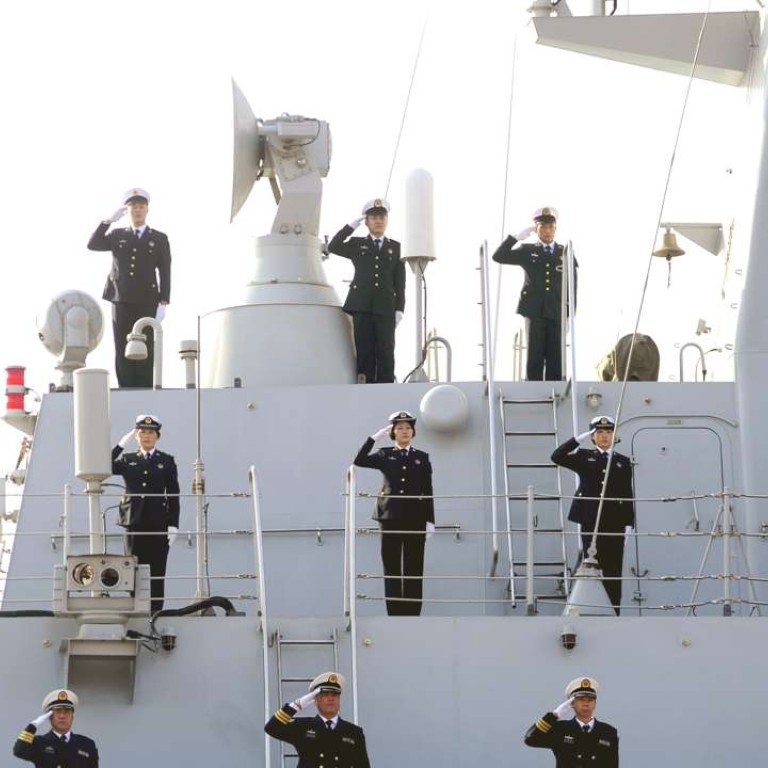 PLA budget growth to slow due to downturn, according to Xi Jinping
Military must spend more wisely amid leaner economic times, China's president says
Chinese President Xi Jinping said the nation's military budget would not be able to maintain a "normal growth" rate because of the ­economic downturn and called on the army to be prudent in its spending.
In the second of a series of ­articles elaborating on the president's vision for the army, the PLA Daily on Tuesday quoted Xi as saying that military resources were not being properly managed, and the army should avoid big projects that required a lot of money but did not yield results.
"In the face of mounting pressure resulting from the economic downturn, with a slowdown in budgetary income and growing expenditure, it is not easy to se­cure a normal rise in the military budget any more," the article said.
To the surprise of many ­Chinese military watchers, the National People's Congress ­announced in March that defence spending would grow 7.6 per cent this year to 954 billion yuan (HK$1.13 trillion) – the first single-digit increase since 2010.
Some members of the military said the 7.6 per cent rise was much lower than they had expected. A 20 per cent increase was required as the army was undergoing ­reforms and greater advances in technology were needed, they said.
Military spending rose 10.1 per cent last year, but at a time when the economy was stronger.
The PLA Daily article said the army needed to increase its research on military theory. Its use of advanced technology still lagged other strong military powers, and many army projects had not been put to good use.
"For some key projects, we pour in a huge amount of money before we find that they fail to meet our operational requirements," the article said. "This not only adversely affects the formation of the army's combative ­capability but also results in a waste of military funds.
"A waste of money is no good, but worse still is missing the ­opportunity to better prepare for a potential military struggle, resulting in a historical mistake which is unforgivable."
Some projects were investment-driven – which was an unsustainable approach that stood in the way of breakthroughs in innovation, it said. The article did not single out any specific projects as ineffective.
But Xu Guangyu, a senior ­researcher at the China Arms Control and Disarmament Association, a semi-official organisation, said the article was referring to infrastructure projects such as military airports, ports and piers.
Some airports had been abandoned because they were not properly located and so were converted into either development zones or residential areas, he said.
Xu, a retired major general, said the defence budget was ­divided among the land, air and naval forces, and a lack of coordination between them often led to a waste of resources or duplication of projects.
"Take the construction of military airports as an example. Aside from the air force, both the army and the navy have their own aviation branches," he said.
"It is extremely important to better coordinate the actual needs of different military branches ­before making the decision on where to build an airport, which usually costs hundreds of millions of yuan."
As part of a broader reform, the military's four general headquarters were reorganised into 15 ­departments, including one for equipment development.
The new department would take charge of all armament acquisitions on behalf of the People's Liberation Army, rather than have different units responsible for their own purchases, Xu said.
China typically spent one-third of its military budget on weapons purchases, which amounted to tens of billions of US dollars each year, he said.
The PLA Daily article also said the military needed to boost the integration of civilian and military technologies in the maritime, cyberspace and space sectors.