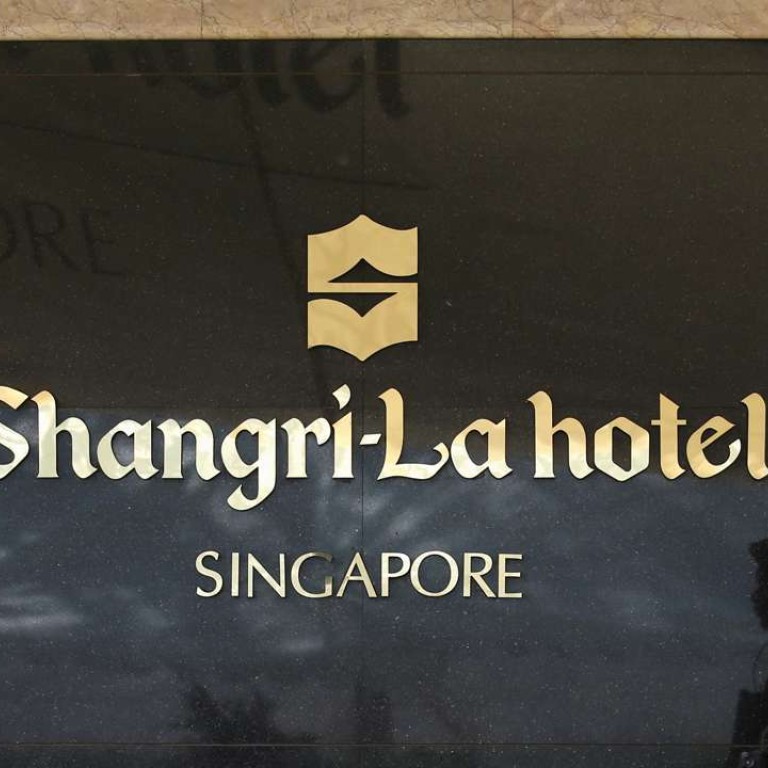 What is the Shangri-La Dialogue and why is it so important?
The Shangri-La Dialogue starts on Friday and finishes on Sunday.
What is the Shangri-La Dialogue?
The IISS Asia Security Summit was launched in 2002 by British think tank the International Institute for Strategic Studies and the Singaporean government. This annual dialogue brings together defence ministers and military chiefs from 28 Asia-Pacific countries to talk about security in the region.
It gets its name from the location of the meeting, the Shangri-La hotel in Singapore.
Why is the Shangri-La Dialogue important?
The dialogue gathers military representatives from some of the world's most powerful countries to discuss pressing and significant defence and security issues.
The meeting is a chance for defence ministers, military chiefs and high-ranking defence officials to hold bilateral meetings on its sidelines.
It is also attended by legislators, academic experts, journalists and business delegates from around the globe, making it a vehicle for public policy development and discussions on defence and security in the Asia-Pacific.
Who will attend?
Apart from Carter and Sun, French Defence Minister Jean-Yves Le Drian and his Indian counterpart Manohar Parrikar and New Zealand Defence Minister Gerry Brownlee will attend.
Thai Prime Minister Prayut Chan-ocha will deliver the keynote address at the opening dinner on Friday.
The following countries and blocs will send military representatives:
Australia, Bahrain, Bangladesh, Brunei, Cambodia, Canada, Chile, China, Colombia, the European Union, Finland, France, Germany, India, Indonesia, Japan, Laos, Malaysia, Mexico, Mongolia, Myanmar, New Zealand, Norway, Pakistan, Papua New Guinea, the Philippines, South Korea, Russia, Saudi Arabia, Singapore, Spain, Sri Lanka, Sweden, Switzerland, Thailand, Timor-Leste, Tonga, the United Arab Emirates, Britain, the United States and Vietnam.
What will be on the agenda?
Major topics include the North Korea nuclear crisis, disputes in the South China Sea, migration, cybersecurity, counterterrorism and military competition.
Friday's programme:
Defence ministers and officials will meet throughout the day for a series of bilateral talks.
The Thai prime minister will deliver a keynote address at the opening dinner that evening.
Saturday's programme:
The morning's plenary sessions will cover the themes of "meeting Asia's complex security challenges", "managing military competition in Asia" and "making defence policy in uncertain times".
In the afternoon, various sessions will examine "containing the North Korean threat", "military capability development: new technologies, limited budgets and hard choices" and "the security challenges of irregular migration".
Other topics to be examined are "enhancing cooperation against jihadi terrorism in Asia", "managing South China Sea tensions" and "identifying common security interests in the cyber domain".
Sunday's programme:
Two sessions in the morning will look at "the challenges of conflict resolution" and "pursuing common security objectives".