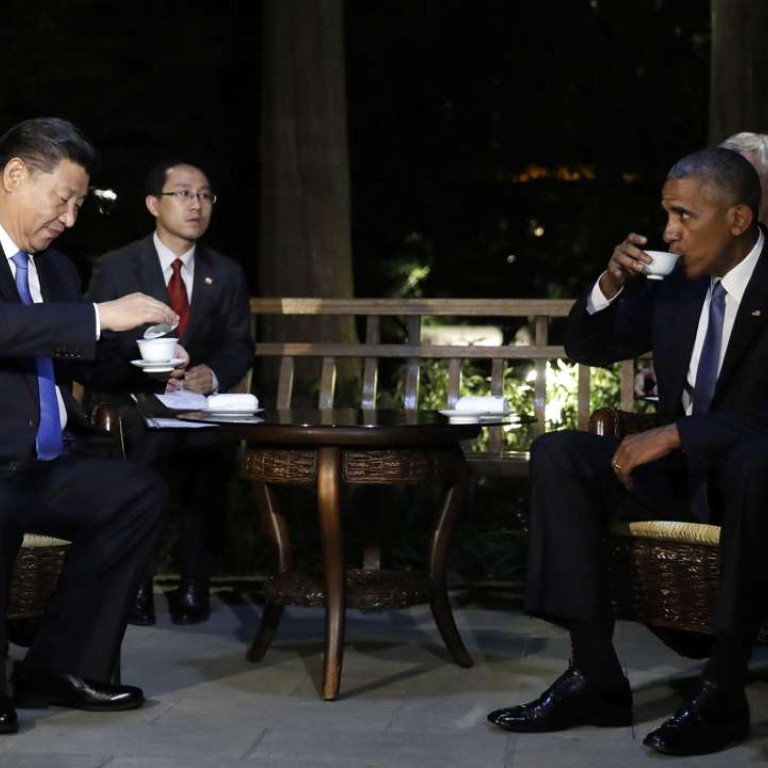 'No currency race to the bottom': China and US swear off devaluation game
China and the United States committed anew on Sunday to refrain from competitive currency devaluations, with China saying it would continue an orderly transition to a market-oriented exchange rate for the yuan.
A joint "fact sheet", issued a day after President Xi Jinping and his US counterpart Barack Obama held talks, also said the two countries committed "not to unnecessarily limit or prevent commercial sales opportunities for foreign suppliers of [information and communications technology] products or services".
While China and the US work closely on various global issues, including climate change and North Korea's nuclear programme, they have deep disagreements on others, like cyberhacking and human rights.
Both countries said they would "refrain from competitive devaluations and not target exchange rates for competitive purposes", the fact sheet said.
China would "continue an orderly transition to a market-determined exchange rate, enhancing two-way flexibility. China stresses that there is no basis for a sustained depreciation of the [yuan]. Both sides recognise the importance of clear policy communication."
China shocked global markets by devaluing the yuan in August last year and allowing it to slip sharply again early this year. Though it has stepped in to temper losses in recent weeks, the currency is still hovering near six-year lows against the dollar.
Other points from the fact sheet:
● Both sides commit to use all policy tools – monetary, fiscal and structural – to foster confidence and strengthen growth; fiscal policy should be used flexibly to strengthen growth, job creation and household demand.
● China will deepen supply-side structural reforms with a comprehensive strategy, including state-owned enterprise reform, giving full play to the role of the market and legal mechanisms, to reduce corporate debt, including state-owned enterprise debt.
● The two sides recognise that structural problems, including excess capacity in some industries, have had a negative impact on trade and workers; both countries recognise that excess capacity in steel and other industries is a global issue which requires collective responses.
● Both sides recognise that protection of intellectual property rights will benefit innovation.