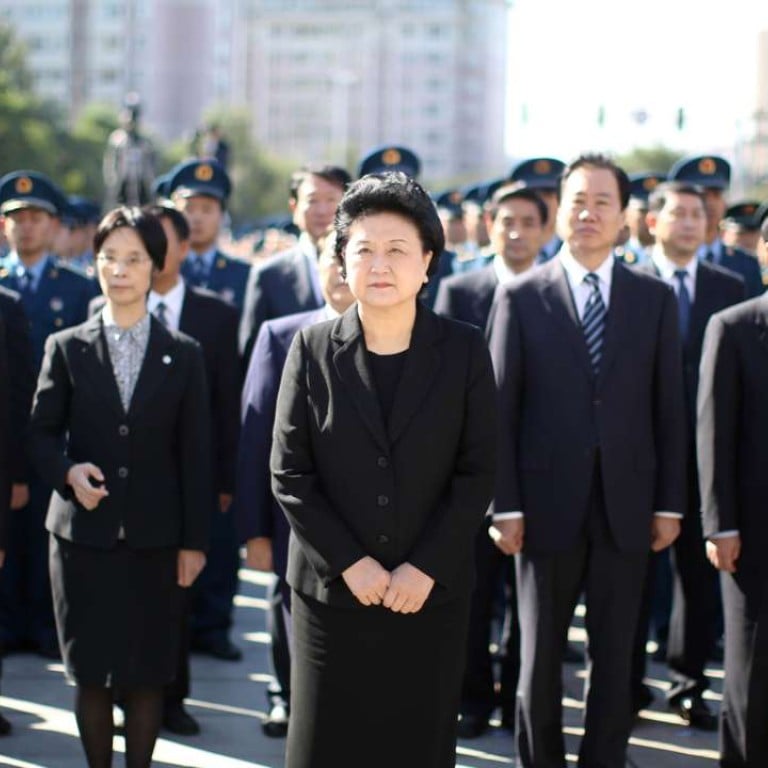 China marks false flag attack that triggered Japanese invasion
Mukden Incident in 1931 was staged as a pretext for attacking what was then Manchuria
Commemorations were held in the country's northeast on Sunday to mark the 85th anniversary of the Mukden Incident, which led to Japan's invasion of China.
Dozens of mainland cities, ­including several in the northeastern provinces of Liaoning, Jilin and Heilongjiang, sounded air-raid sirensfor three minutes to commemorate the day in 1931 when the Japanese army blew up a section of Tokyo-owned railway near Shenyang and used it as an excuse for a full invasion and occupation of the region, then known as Manchuria.
Vice-Premier Liu Yandong attended a bell-striking ceremony at a museum dedicated to the incident.
In Hong Kong, a dozen people from nationalist groups marched to Japan's consulate Protesters also called on the Hong Kong government to "face up to history" and put up a statue to honour the victims.
China and Japan, Asia's two largest economies, have long bickered over differences in their wartime histories and also territorial disputes.
But tensions have risen in the past few months since the Permanent Court of Arbitration in The Hague ruled China had no legal foundation to claim vast parts of the South China Sea, with Tokyo urging Beijing to adhere to the international ruling.
In an editorial yesterday, the Global Times, a nationalistic ­tabloid affiliated with People's Daily, said Japan's interference in South China Sea issues had opened a new "battlefront", which "has deepened the generational bitterness".
Additional reporting by Raymond Yeung