Yuan
Get more with myNEWS
A personalised news feed of stories that matter to you
Learn more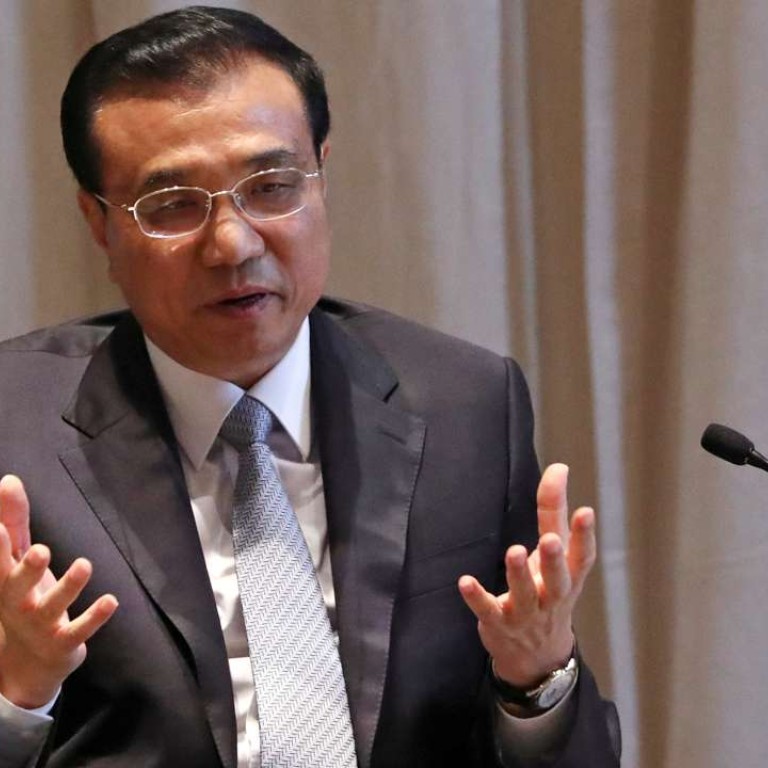 Update

|
Bank of China's New York branch picked as yuan clearing bank in the US
Bank of China Ltd's New York branch has been designed as the first clearing bank in the US for handling renminbi transactions, part of the Chinese government's move to expand the worldwide infrastructure for making the yuan a global currency.
The bank, China's largest overseas lender, is the biggest beneficiary of the yuan's aspiration as global currency, receiving 11 yuan-clearing mandates outside the mainland.
US banks are also welcomed to apply to be clearing banks for transactions in renminbi, Chinese Premier Li Keqiang said during a dinner hosted by the Economic Club of New York held in the city.
"We also welcome banks in New York that meet the requirements to become a clearing bank for renminbi," Li said. "I'm sure that will further boost our cooperation."
The yuan is scheduled to become the fifth currency to be included in the International Monetary Fund's basket of Special Drawing Rights (SDRs) on October 1.
China's government considers the SDR inclusion as a major vindication of its economic policies and a milestone in the internationalisation of the yuan.
To ensure a smooth inclusion in the SDR, the People's Bank of China has raised the borrowing cost in Hong Kong -- the word's leading offshore market for trading the yuan -- to an eight-month high this week, making it more costly for traders to bet against the Chinese currency.
The move underscores the Chinese central bank's resolve to hold the yuan steady against major currencies during Li's New York visit, and ahead of its SDR inclusion.
The Industrial & Commercial Bank of China Ltd. is the yuan clearing bank in Doha, Luxembourg, Singapore and Toronto. China Construction Bank serves as the yuan clearance lender in London and Zurich while the Bank of Communications serves Seoul.
He also touched on the progress on the US-China bilateral investment treaty (BIT) as he said China had put in strong effort by putting forward revised offers three times over the last two years.
"We are now waiting for a response from the US," Li said, as the two countries are now engaged in the 29th round of BIT negotiations.
"As long as both sides hold a pragmatic and flexible attitude, I'm sure we will be able to reach a high standard and mutually beneficial BIT."
This article appeared in the South China Morning Post print edition as: BOC named first yuan clearing bank in u.s.