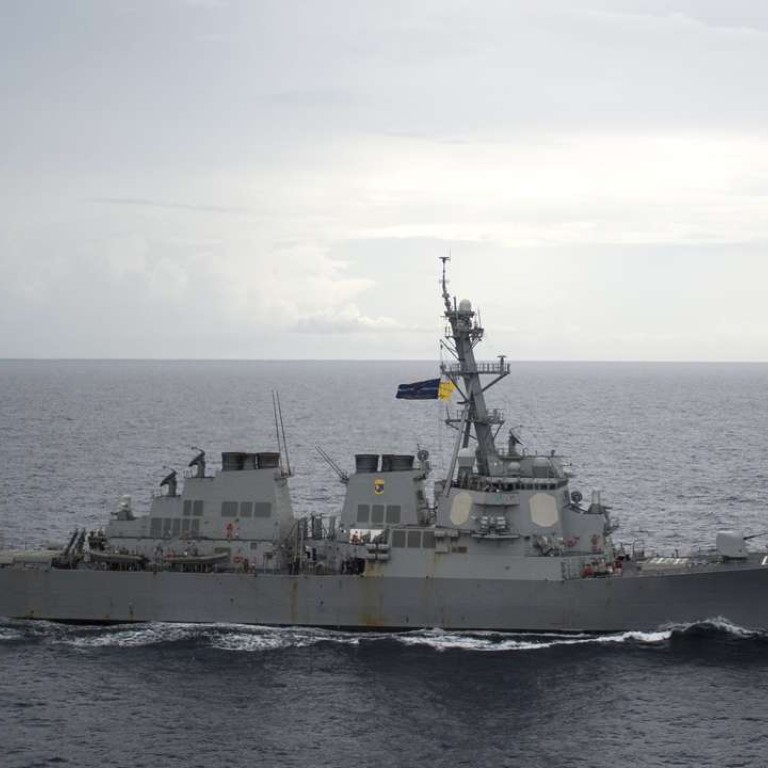 Paracels sail-by shows US 'is keen to stir up trouble in South China Sea'
Chinese military magazine reports PLA Navy live-fire drills in disputed waters, underscoring dissatisfaction with US, Taiwan-based analyst says
Chinese state media said the passage of a US warship close to the Paracel Islands on Friday indicated Washington wanted to meddle on its own in the South China Sea after losing the support of other countries in the region.
People's Daily said on Sunday in a commentary that the US move came at a time when China and the Philippines had mended ties damaged by an international arbitration case over disputes in the contested waters.
"It underscored that the US does not want the South China Sea and regional situation to calm down and stabilise. If no one else helps it to make a fuss here, Washington will stir up trouble by itself," it said.
Meanwhile, a Chinese military magazine reported that two flotillas of the PLA's South Sea Fleet had conducted separate live-fire drills in the South China Sea in "recent days".
US officials said the USS Decatur sailed near Triton and Woody islands in the Paracels on Friday to challenge "excessive maritime claims" by China.
The destroyer sailed near the 12-nautical-mile territorial limit but did not cross it before Chinese vessels, including the destroyer Guangzhou, began to shadow and warned the US vessel to leave the area.
Navy Today, a magazine affiliated with PLA Navy, ran an online report over the weekend showing Guangzhou firing in "unfamiliar waters" during a recent drill in the South China Sea.
It said the flotilla accompanying the Guangzhou had undergone drills in short-range suppressive fire, anti-submarine, and anti-aircraft defence.
The magazine also reported that the other flotilla, led by the frigate Hengshui, carried out a separate drill using the ships' main and auxiliary guns.
The report added that the Changsha, a Type 052D guided missile destroyer that is part of the Hengshui flotilla, had been refitted with a 130mm naval cannon as its main gun.
Lin Ying-yu, a Taiwan-based expert on the PLA Navy, said PLA drills were usually planned months ahead that it was unlikely that the two exercises were in response to the Decatur's passage.
"But the navy magazine report played up the live-fire drill and that underscores its dissatisfaction towards the US.
Otherwise, US Navy sailings in the Paracels may become routine," Lin said, adding that it was also the first time the PLA had disclosed fitting 130mm main guns on its vessels.
The defence ministry had said the USS Decatur's passage "illegal and provocative" while the foreign ministry said it "severely violated China's sovereignty and security interests".