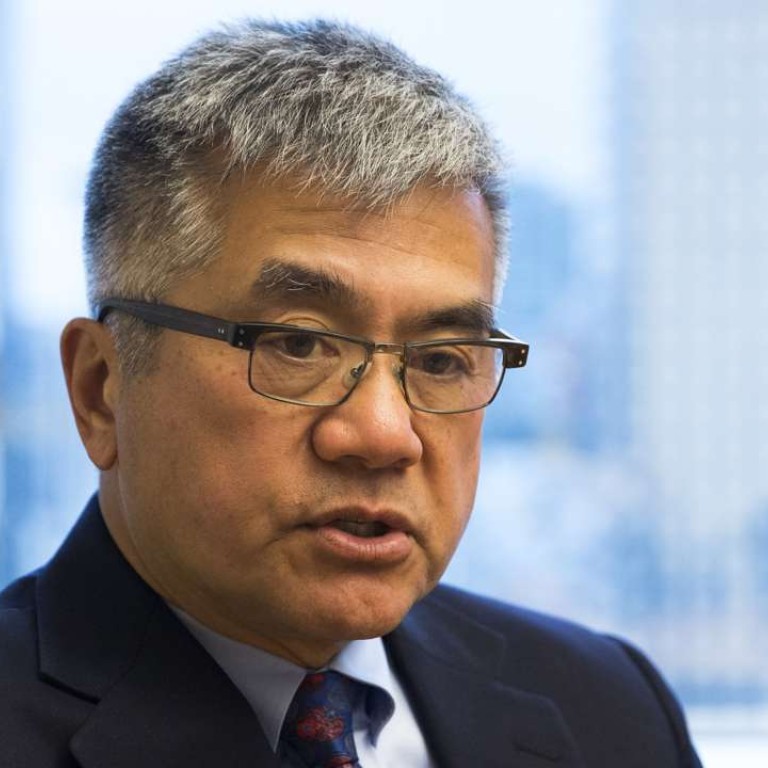 Trump must seize last chance to seal TPP deal, says former top US diplomat
A former top US diplomat to China has called on US president-elect Donald Trump to press on with Washington's "pivot to Asia" and to seize the "last chance" to pass a Pacific trade pact that Trump has vowed to scrap.
In an exclusive interview on Wednesday with the South China Morning Post, former commerce secretary and US ambassador to Beijing Gary Locke urged Trump to make the Trans-Pacific Partnership a reality.
While the next US leader had still to detail his administration's priorities on foreign policy and form his own cabinet, Locke said it was crucial for Trump to surround himself with "solid, knowledgeable" advisers on US-China issues and to have "accurate information in front of him before he speaks and acts".
Locke, who was the US ambassador to China from 2011 to 2014, refused to give his opinions on individuals apparently in contention for prominent positions in a Trump administration but said: "It's still too early to tell, but some of it is rather surprising."
"I'm going to be very concerned about who he surrounds himself [with] in total," Locke said."And I think he needs to make sure he has a balance of ­different viewpoints giving him advice ... So let's see who the final people are. And let's see the spectrum of people that he puts ­together."
Locke is now a senior adviser and consultant for Davis Wright Tremaine, a business and litigation law firm in Seattle, advising domestic and international clients on doing business in China and the US.
Trump's win in the US presidential race has raised concerns that Washington will reduce its presence in Asia. On the campaign trail, the Republican said US allies should share the cost of American troops stationed in their countries, and promised to withdraw the US from the TPP, a Pacific Rim trade deal that excludes China.
But Locke warned yesterday that "it would be a mistake to turn away from Asia".
"The future of our trade and diplomatic initiatives will be in the Pacific Rim countries and in the Asia-Pacific region," he said. "And so much of what's changing in the world is happening in the Asia-Pacific region, whether it's the economic rise of China to the powerhouses of Japan and Korea or the innovations coming out of Singapore," he said.
Locke attracted widespread media attention in China in 2011 when he became the first American of Chinese descent to be the top US envoy to Beijing.
That same year US President Barack Obama announced Washington's "pivot to Asia" as one of his administration's central foreign policy initiatives.
While the pivot was met with scepticism in China, Locke argued the policy was key in forging closer ties with Asian countries, including China.
"We have been so preoccupied with the wars in the Middle East … Now that we are withdrawing the troops from the ­Middle East, it's time that we ­re-engage or restore our level of engagement with the Asia-Pacific region, to the levels that were prior to September 11, 2001," he said.
Locke also call for Trump to seize "the last opportunity" to pass the TPP, which is central to the US pivot.
"Certainly if the United States does not move forward with the TPP, many other countries will be encouraged to form their own separate trade agreements or ­regional trade agreements," Locke said."And certainly the standards there will not be as high as the ones proposed in the TPP."
Failing to act on the TPP would be a lost opportunity, Locke said.
"American workers and American companies will continue to be at a comparative disadvantage," he said.
Locke also warned the US president-elect against isolationism. "I hope he doesn't become isolationist. I hope he stands for growing international trade and fair trade," Locke said.
In addition to distancing the US from what he branded unfair trade deals, Trump has repeatedly labelled China as a currency ­manipulator and blamed the loss of US manufacturing jobs on China. He also suggested he might initiate a trade war with China.
How much of Trump's campaign rhetoric will translate into policy in office remains to be seen. But Locke said he hoped Trump would continue the "forward progress" that had been made in Sino-US relations.
"He may have very harsh views about China. But I hope that he can talk with the Chinese leaders in a very candid nature," Locke said.
"I hope that he will meet often with the Chinese leaders and have candid but respectful conversations and discussions."