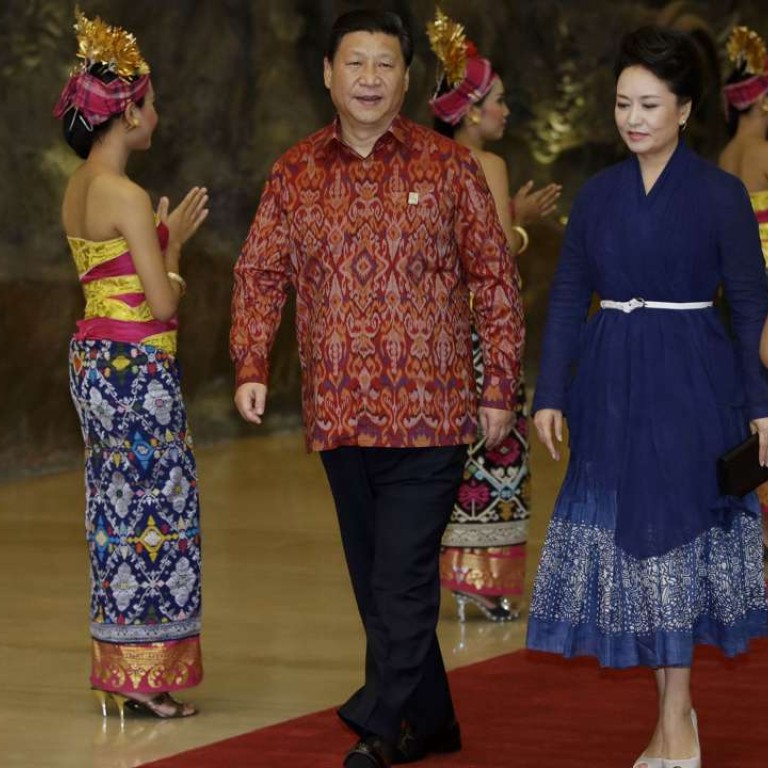 As Trump retreats, Xi Jinping moves to upgrade China's global power play
Beijing planning One Belt, One Road summit in China that could dwarf G20
With US president-elect Donald Trump threatening to build a wall on the Mexican border and force Asian allies to increase defence spending, Beijing is busy luring countries across the eastern hemisphere into its orbit.
President Xi Jinping, who is consolidating his power at home, is planning to host a big "One Belt, One Road" summit in China next year, sources close to the central government told the South China Morning Post, adding that the event would match, if not exceed, the scale of this year's G20 summit in Hangzhou, which attracted about 30 state leaders.
At a time when established world powers are struggling with domestic problems, Xi sees a chance to push ahead with his oddly worded brainchild, a geopolitical push to extend Beijing's influence to remote corners of the globe.
The belt and road initiative encompasses 65 countries including China, stretching through Southeast, South, Central and West Asia to the Middle East, Africa and East and Central Europe.
However, with globalisation facing increasing scrutiny and electoral scepticism in developed countries, it's doubtful whether a one-party state with its own deep-rooted economic woes will be able to bind countries together through a programme viewed by critics as a Chinese plot to export its infrastructure and influence.
In addition, China's shrinking foreign exchange reserves, the falling value of its currency and a tightening of central government control on big overseas investments have raised questions about whether there will be sufficient funds to grease China's ambitions.
The belt and road initiative was launched by Xi in 2013 as an attempt to boost connectivity between China and other countries along the ancient land-based and maritime Silk Roads through trade and infrastructure projects, including high-speed railway lines and energy pipelines. But the wave of populist, anti-globalisation reflected in Trump's stunning victory in last month's US presidential election has put its smooth implementation in doubt.
Previous Chinese infrastructure projects overseas, including energy- and resource-related ones in Africa, have triggered resentment in local communities, with Beijing accused of exploitation and failing to benefit local workers.
Even though an increasing number of key US allies, such as Canada and Britain, have joined the Beijing-led Asian Infrastructure Investment Bank (AIIB), set up as part of the belt and road initiative, mistrust over Beijing's efforts to extend its geopolitical influence are mounting.
James McGregor, greater China chairman of APCO Worldwide, a public relations and consulting firm, said the level of cooperation between Beijing and the incoming Trump administration would be crucial in determining the success of the belt and road initiative.
One of Trump's policy advisers, former CIA director James Woolsey, has described the current Obama administration's opposition to the AIIB as a "strategic mistake".
"Through OBOR and various diplomatic initiatives, China is seeking to lead peacekeeping and economic development efforts in the region," McGregor said, referring to the belt and road initiative. "But this will be very difficult if the US and China are not aligned and working together in the region to help provide security and promote peace.
"So if Trump pushes an agenda of confrontation with China in regard to trade and security arrangements in Asia, China will have a more difficult time managing its investments in Afghanistan and elsewhere in the region."
But Professor Wang Yiwei, from the school of international studies at Renmin University in Beijing, said Trump's protectionist agenda, most notably with his vow to withdraw the United States from the 12-nation Trans-Pacific Partnership (TPP) trade pact, would provide an opportunity for the belt and road initiative to "fill the gap in the market".
"For a long time, countries around the world have been following America's standards and development model. But now even the US itself has suffered from its system," he said. "The US has not learned its lesson from the financial crisis – it has failed to adjust and reform its industries – and it is now blaming the problem on globalisation."
Wang said that with the belt and road initiative, China was becoming more resistant to the risk posed by the incoming Trump administration and the anti-globalisation trend sweeping the West.
"[The belt and road initiative] is designed to counter the risk posed by the market in the West," Wang said.
The decrease in America's purchasing power in the wake of the financial crisis had caused the surplus production capacity in China, he said, and the belt and road initiative was a new way to boost China's exports.
AIIB president Jin Liqun said in early November that the AIIB was "on track" to meet its big first-year targets, including lending US$1.2 billion by the end of this year. So far it has lent US$829 million to six projects in Pakistan, Tajikistan, Indonesia and Bangladesh.
China invested about US$14.8 billion in 49 countries of the 64 other countries along the Silk Road last year, or 12.6 per cent of the country's total outbound investment, according to the Ministry of Commerce. The US and the European Union remain the top destinations for Chinese outbound investment, which totalled US$146 billion in the first 10 months of this year.
Whether Chinese companies will be as enthusiastic as they used to be about pouring money into overseas projects remains to be seen, with Beijing banning overseas investment deals of more than US$10 billion until September next year and cracking down on overseas mergers, acquisitions and real estate deals involving more than US$1 billion because of concerns about capital flight.
But economists, citing the unsustainability of a strong US dollar, uncertainty about Trump's policies and China's need to push ahead with economic reforms, said the restrictions were more of a short-term constraint than a permanent hurdle.
"Restricting outflows is a step back, but it will not alter China's long-term direction of capital opening," said Tim Condon, chief Asian economist at ING.
Professor Zhang Jiadong, a belt and road specialist at Shanghai's Fudan University, said the impact of foreign exchange controls on the belt and road initiative would be limited.
"Forex controls will mainly affect the speed of approval, but will have little impact on infrastructure investments, which usually involve lengthy preparations for feasibility studies and financing arrangements," he said.
State-owned enterprises, with their capital size and building expertise, are major participants in the initiative. Foreign exchange clearance is just one of many long regulatory procedures they have to navigate, and they usually needed approval from the state asset watchdog and financial backing from state-owned banks.
"Overall, OBOR investment represents only a small proportion [of their activities]," Zhang said.
Chen Fengying, an economist at the China Institute of Contemporary International Relations, said the foreign exchange regulator did not cover belt and road projects.
"Investment in OBOR countries is groundbreaking and needs more government support," Chen said. "They should be encouraged, rather than regulated."
The biggest difficulty faced by the belt and road initiative is the need to ease suspicions among countries such as India and Japan, another big investor in Asian development projects, about Beijing's strategic intentions.
Foreign Minister Wang Yi told a forum in Beijing on Wednesday that China would be accommodative to the needs of different nations in pushing ahead with the belt and road initiative. The AIIB is regarded as a rival to the Japan-led Asian Development Bank and the US-headquartered International Monetary Fund.
Zhang Jianping, an expert on belt and road policy at the National Development and Reform Commission's Institute for International Economic Research, said mistrust remained a hurdle for China.
"Just because the US withdrew from the TPP doesn't necessarily mean that its economic power is in decline," he said. "All the major global financial and investment standards and institutions are still led by the US and Europe. Any attempt by China to rewrite those rules is bound to meet scepticism from the West."
Observers said investors' top concerns were returns on investment and safety, and that made developed countries the top destination for market, technology and management expertise, rather than developing countries . They faced bottlenecks in terms of capital, talent and management expertise in belt and road investment, which usually involved labour-intensive manufacturing or resource projects.
Beijing is pushing to build dozens of economic cooperation zones, which will be used to facilitate bilateral trade and investment and potentially draw more private firms. However, more government guidance in terms of policy and financing is needed to help private Chinese firms better integrate into economic development plans in other countries.
Liang Haiming, chief economist at the China Silk Road iValley Research Institute, said opportunities were opening up for China.
"The yuan's depreciation against the US dollar will not affect China's investment plans in OBOR countries," he said. "The Chinese currency is actually strengthening against major Southeast Asian currencies.
"The capital flowing from emerging economies to the US will leave a good opportunity for Chinese capital to enter those countries."
The Post's annual China Conference in Hong Kong on Friday will bring business leaders and policy advisers together to share their latest insights on the business opportunities and challenges brought about by the belt and road strategy.
This article appeared in the South China Morning Post print edition as: Bringing half the world together