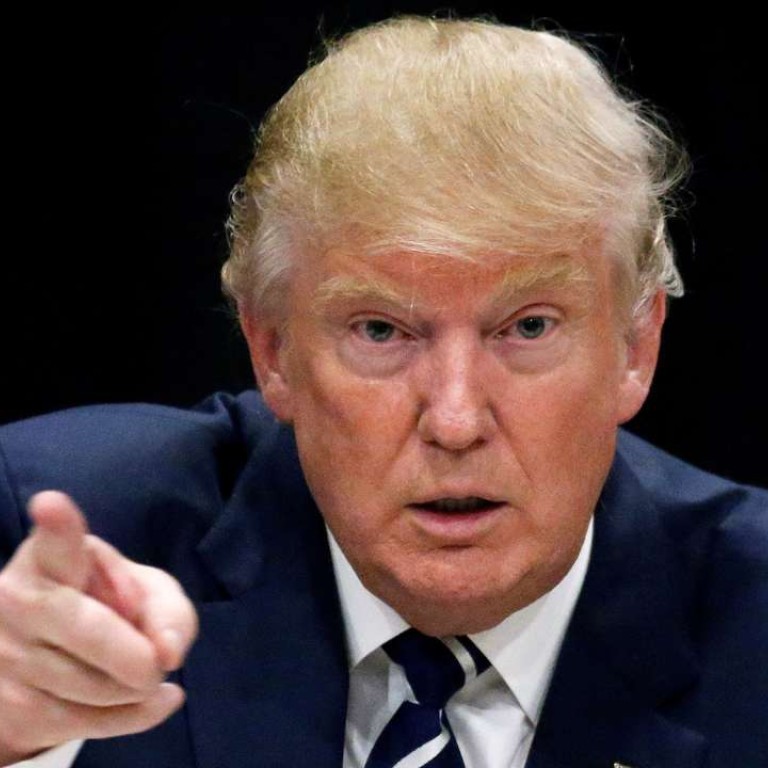 Update
Beijing says friendly Sino-US ties rely on one-China policy
Washington warned over its Taiwan stance after president-elect hints at making a course change
Beijing warned on Monday that its ties with the United States would be jeopardised if Washington did not stick to its stance that Taiwan is part of China.
Those who seek to damage the "one China" principle and harm China's core interests are "lifting a rock only to drop it on their feet", Chinese Foreign Minister Wang Yi said in comments carried on the Foreign Ministry's website.
Watch: China warns Trump on Taiwan comments
Speaking separately, ministry spokesman Geng Shuang said China was "extremely concerned" about Trump's comments that Washington did not necessarily have to stick to the one-China policy.
The remarks signalled that Beijing was seriously dismayed by US president-elect Donald Trump's moves and rhetoric on Taiwan, observers said.
Later on Monday, White House spokesman Josh Earnest said the United States is committed to the "one China" principle and will not use the Taiwan issue to gain leverage in any dealings with Beijing.
"The United States does not view Taiwan and our relationship with Taiwan as a bargaining chip," he told a daily briefing, calling Taiwan a "close partner." "And bargaining that away is not something that this administration believes is our best interest.
"Disrupting this policy," he said, "could have a disruptive effect on our ability to work with China in those areas where our interests do align. That reflects the high priority that China puts on the policy and on Taiwan."
While Beijing would wait to see the actual policies that Trump implemented after his inauguration next month, it was expected to further squeeze Taiwan, they said.
"The one-China policy is the political foundation for the healthy development of the Sino-US relationship," Geng said.
"If this foundation is disturbed, there are no grounds to talk about further developing the healthy and stable relationship between China and the US, and their bilateral cooperation in ­major aspects."
In his remarks on Sunday, Trump asked whether the US should stick to the one-China policy if Beijing did not make concessions on trade and other issues.
Watch: Trump questions continuing one-China policy
On December 2, Trump and Taiwanese President Tsai Ing-wen had a brief telephone conversation, breaking decades of US diplomatic protocol.
The US and China signed the Shanghai Communiqué in 1972, in which the US acknowledged that "all Chinese on either side of the Taiwan Strait maintain there is but one China and that Taiwan is a part of China".
But the US has not recognised Beijing's sovereignty over Taiwan.
Taiwan's government remained cautious yesterday, ­declining to comment on Trump's latest remarks, although some local legislators called for Tsai to decide if the policy of maintaining the cross-strait ­status quo was still valid.
Some observers said Trump was using Taiwan as a bargaining chip to exert pressure on Beijing over trade issues, but that Beijing would be unwilling to give in to such a tactic.
"If Trump discusses the trade issues separately, China might be willing to make a compromise and reach a deal," said Zhang Baohui, a China security specialist at Hong Kong's Lingnan University. "But to put Taiwan and one China on the table, Beijing will definitely firmly reject that."
Liu Xiangping, the deputy director of the Institute of Taiwan Studies at Nanjing University, said Beijing would put more pressure on Taiwan.
"The moves by Trump will push the mainland to be more determined and quicker to handle Taiwan affairs," Liu said.
"There are many tools the mainland can use to further squeeze Taiwan."
Linking Taiwan affairs to trade issues would not help to ease economic friction between China and the US, but would add political obstacles, Liu added.
Xu Guangyu, a retired major general of the People's Liberation Army, said Trump had stepped on China's red line and that Beijing would react.
"China has been carefully preparing for it, and is prepared for the worst," he said. "After all, Trump has not been inaugurated. China will certainly get ready militarily, but in a low key way. We will not lower our guard, though."
Chinese state media went on the offensive yesterday over Trump's remarks, slamming the US president-elect for being "as ignorant as a child in terms of foreign policy".
However, Xue Li, a researcher at the Chinese Academy of Social Sciences, said Trump would not be hard to deal with for Beijing.
"He is a businessman and his family has business interests in the mainland, which are for sure bigger than what Taiwan could give," Xue said.
Additional reporting by Lawrence Chung and Teddy Ng
This article appeared in the South China Morning Post print edition as: Beijing says friendly Sino-US ties rely on one-China policy