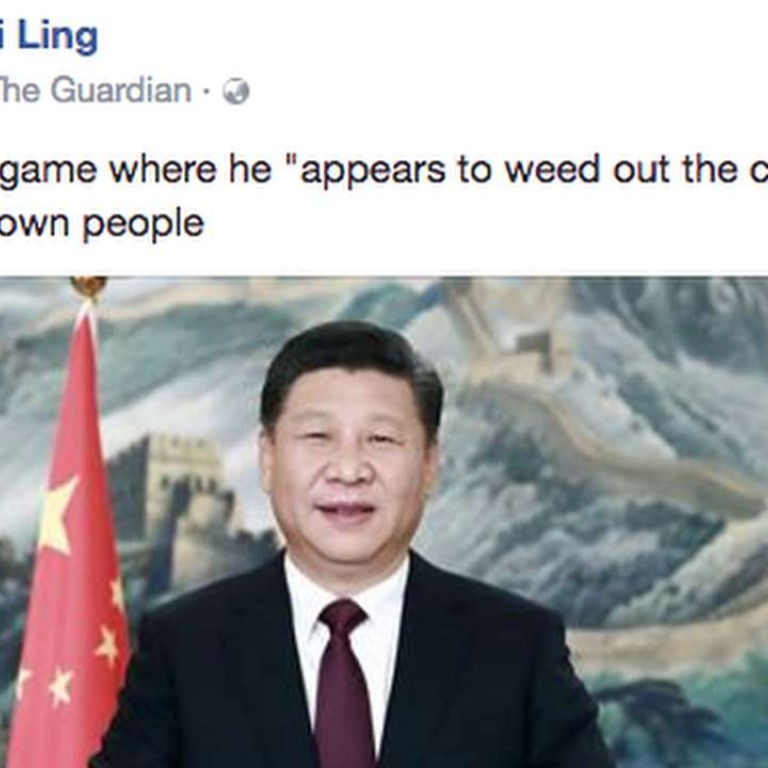 Xi Jinping's anti-corruption campaign 'to weed out rivals', says Lee Kuan Yew's daughter
Criticism made by outspoken sister of Singapore's prime minister in a rare salvo against Beijing by Southeast Asian leaders or their families
The daughter of Singapore's founding father Lee Kuan Yew appears to have weighed in on the debate over President Xi Jinping's much touted anti-corruption campaign in China, describing it as "a game" designed to tighten his grip on power.
"Xi is playing a game where he appears to weed out 'corrupts'" while replacing them with "his own people", said Dr Lee Wei Ling, a neurosurgeon and the younger sister of Singapore's Prime Minister Lee Hsien Loong, on her Facebook account on January 1.
She was commenting on a report by The Guardian newspaper, which cited mainland authorities as saying Beijing had recovered 2.3 billion yuan (HK2.56 billion) from losses to corruption and arrested 122 government officials who were on the run last year.
Her criticism came as diplomatic and economic relations between Beijing and Singapore have been strained over a series of spats in recent weeks including territorial disputes in the South China Sea and
the seizure of nine combat vehicles
by Hong Kong customs in November as they were shipped back to the city state from Taiwan.
While Xi openly warns that the Communist Party's legitimacy hinges on the fight against rampant official corruption, his critics have long argued the anti-graft drive he launched after taking office in late 2012 was largely aimed at tearing down or silencing his opponents.
But it is rare for foreign dignitaries or their relatives, especially those in Beijing-friendly Southeast Asian nations, to openly rebuke top Chinese leaders.
While her brother Lee Hsien Loong has been critical of Beijing's assertiveness in pressing its claims in the South China Sea, he has seldom pointed the finger at Xi.
Dr Lee grabbed the headlines early last year over a rare feud with her brother over the first anniversary of their father's death.
She accused the incumbent Singapore leader on her Facebook account of "abusing his power" by conducting elaborate anniversary events and trying to establish a political dynasty.
"Lee Kuan Yew would have cringed at the hero worship just one year after his death," she said.
The family feud escalated in September when she lashed out at her brother for media censorship.
She said the Singapore media dare not disobey her brother and sister-in-law Ho Ching.