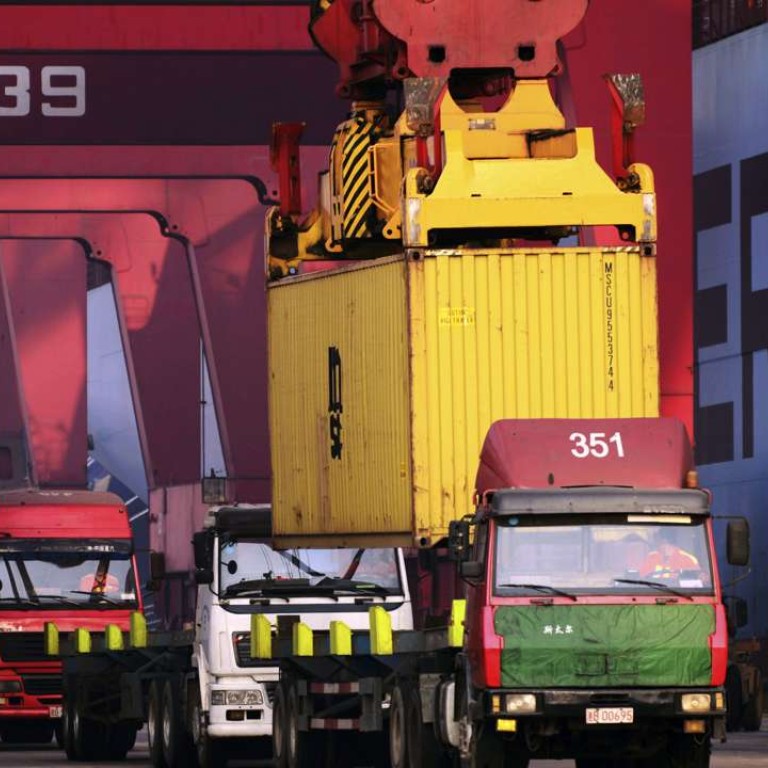 China preparing to hit back if Donald Trump starts trade war, says US business group
China is preparing to retaliate if US president-elect Donald Trump launches a trade war, a key US business lobby group warned on Wednesday.
"To our knowledge, China is already preparing measures in the event of actions by the new ­administration ... should [they] impose restrictions on trade and investment with respect to China," Lester Ross, head of the American Chamber of Commerce in China's policy committee, said.
Ross also said new anti-dumping investigations by China were in the pipeline.
"China has indeed threatened to and is preparing to take steps in retaliation if such actions take place," he said.
Ross made the comments as the chamber unveiled the results of a business survey, which ­reflected concerns about rising protectionism, limited market assess and unclear regulation in China.
Chamber chairman William Zarit said foreign business had not observed any substantial moves by Beijing towards reforms pledged in 2012. Instead of liberalising or privatising the economy, the reforms seemed to only make state firms more competitive, he said.
The Ministry of Commerce did not reply to the Post's request for comment.
On the campaign trail, Trump threatened punitive tariffs of up to 45 per cent on China's exports to the US and nominated hardline China critics to take up positions in his administration.
Addressing the World Economic Forum in Davos, Switzerland, on Tuesday, President Xi Jinping said there would be no winner in a trade war.
Vice-Premier Wang Yang also discussed economic issues in a phone call to US Treasury Secretary Jacob Lew yesterday, Xinhua reported.
Zarit said the business group would send seven or eight members to Washington next month to "share ideas on a win-win path forward" and to "speak to whoever we can" to convey "realistic" messages about China.
"We would recommend the US ... be more aggressive in talks [with China] … we want to make sure that we don't do things that are counterproductive to both countries," he said.
The chamber said dimmer prospects for bilateral ties and the lack of progress on easing market access by China had dashed hopes on sealing an investment treaty. The chamber previously expected the deal could be reached by 2018.
The negative list submitted by China for the treaty was "far from acceptable", Ross said.
Shen Jianguang, a Hong Kong-based economist with Mizuho Securities, said China could choose to cut imports from US aviation, car, mechanical equipment and hi-tech suppliers and turn to business rivals such as ­Airbus. China could also reduce the imports of US agricultural products, Shen said.
Other options for Beijing were to carry out strict and frequent anti-dumping or anti-subsidy ­investigations on US products, to dump its holdings of US treasuries or launch investigations into US businesses operating in China , he said.
"But all these countermeasures have side effects for China," Shen said. "China is the largest overseas market for many US companies, and China still has room for negotiation."
This article appeared in the South China Morning Post print edition as: China 'readying' for Trump trade war