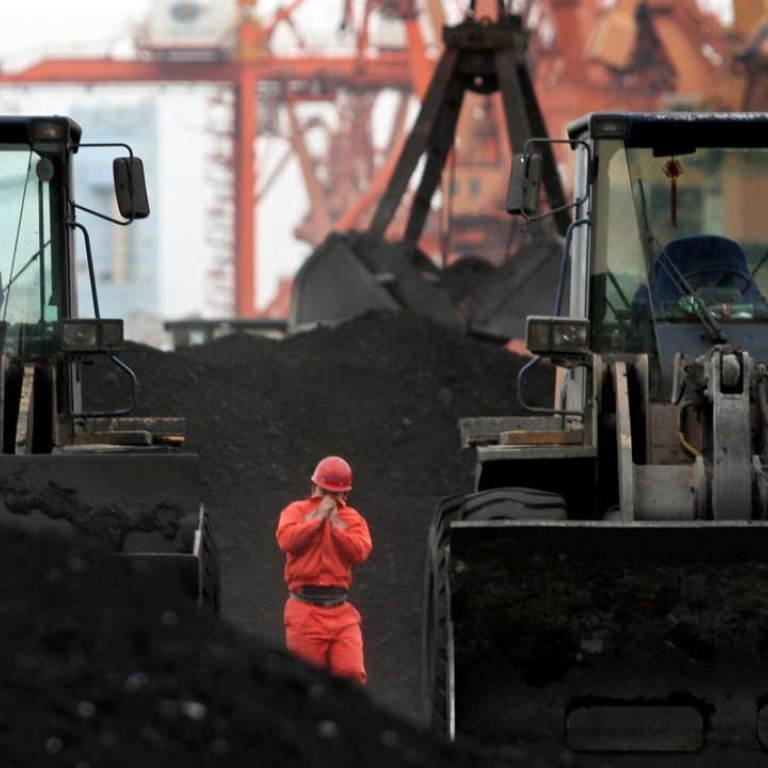 China imports more North Korean coal even after ban, customs data shows
China unexpectedly boosted imports of coal from North Korea last month, even after Beijing slapped a temporary ban on shipments from its northern neighbour ahead of fresh UN sanctions that came into effect this month.
Imports jumped to 2 million tonnes, up 13 per cent from the same month a year earlier, and up from 1.9 million tonnes in November, data from China's General Administration of Customs showed on Monday. That was the second highest monthly total in 2016 after April.
For the whole year, China imported 22.5 million tonnes of North Korean coal, up 14.5 per cent from 2015.
Last month, the Commerce Ministry formally prohibited imports as part of a UN Security Council resolution meant to deter Pyongyang from pursuing its nuclear weapons programme.
China said the ban would be in effect until the end of 2016, though coal shipped before December 11 that had yet to arrive at Chinese customs would be exempt. From January 1, the UN has set an annual sales cap of US$400.9 million or 7.5 million tonnes, whichever is lower, on the isolated country's biggest export.
"The surge in imports reflected loosening restrictions on North Korean coal cargoes into some of China's major coal ports," said Liu Shuxin, an analyst at China Sublime Information Group, which specialises in the North Korean coal market.
He said he expected imports to increase further in January after seeing a rise in cargoes arriving in the major coal port Rizhao, Shandong province, although demand from steel mills had not risen.
North Korea mainly exports high-quality anthracite coal used by China's steel industry.
Meanwhile, coal imports from Australia in December rose 17.3 per cent from a year earlier to 6.76 million tonnes, while Indonesian supply surged by half to 4.63 million tonnes, the customs data showed.