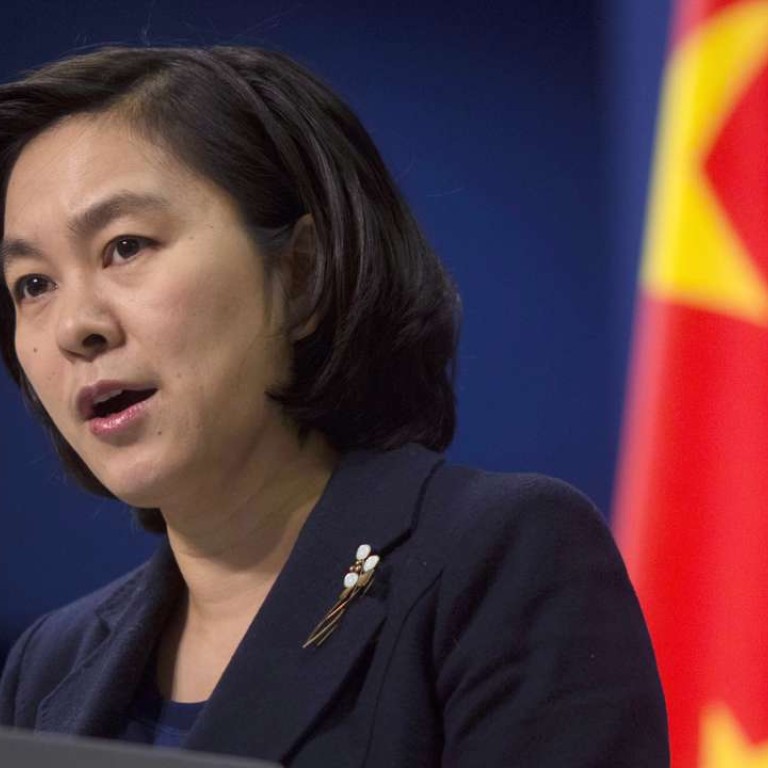 Beijing urges US to exercise caution when dealing with South China Sea issue
United States is not claimant in disputes in the region, foreign ministry spokeswoman says
Beijing yesterday called on Washington to be "cautious in its words and actions" when commenting on South China Sea disputes after the White House said the United States would protect its interests in international waters in the area.
"The US is not a claimant in the related disputes in the South China Sea," said foreign ministry spokeswoman Hua Chunying at a press briefing in Beijing on Tuesday. "We urge the US side to respect the reality, to be cautious in what it says and does, so as to avoid harming the peace and stability of the region," she said.
Hua said China insisted on solving disputes between the claimants directly involved.
Her comments came after White House spokesman Sean Spicer said the US would prevent China from taking over territory in international waters in the South China Sea. Spicer said "the US is going to make sure that we protect our interests there" when asked about US President Donald Trump's position on the issue.
"It's a question of if those islands are in fact in international waters and not part of China proper, then yeah, we're going to make sure that we defend international territories from being taken over by one country," he said.
Trump's secretary of state nominee Rex Tillerson said earlier China should not be allowed access to islands it had built in the contested waters.
Analysts said China was unlikely to step back in an issue involving territory. "As it's highly unlikely that China will compromise its sovereignty claims in the face of US pressure, we can be sure that the dispute will increasingly become a risky point of contention between Beijing and Washington," said Ian Storey, a senior fellow at ISEAS-Yusof Ishak Institute in Singapore.
Chinese analysts said China had taken note of the remarks by the Trump administration and needed to watch carefully what he ended up doing. "I don't think the US would actually send any troops to block the Chinese islands stationed by the PLA. That would equal a declaration of war," said Teng Jianqun, a research fellow at the China Institute of International Studies.
"China has confronted the Americans fearlessly and comfortably in previous US operations. This was also a demonstration of confidence," he said. Trump would probably increase the US military presence in the region, while insisting on an international arbitration tribunal ruling last year, which invalidated China's claims to the area, Teng said.
"China might react strongly and vigorously with its military power in the South China Sea in order to deter the US, but the two sides would stop on the brink of a direct conflict in the worst case scenario," said Ni Lexiong, a Shanghai-based military commentator. The priority of Trump's presidency would be improving the domestic economy, and a military conflict with China would undermine that goal, he said.
Additional reporting by Laura Zhou
This article appeared in the South China Morning Post print edition as: Beijing urges US to mind its words in maritime dispute