Taiwan
Get more with myNEWS
A personalised news feed of stories that matter to you
Learn more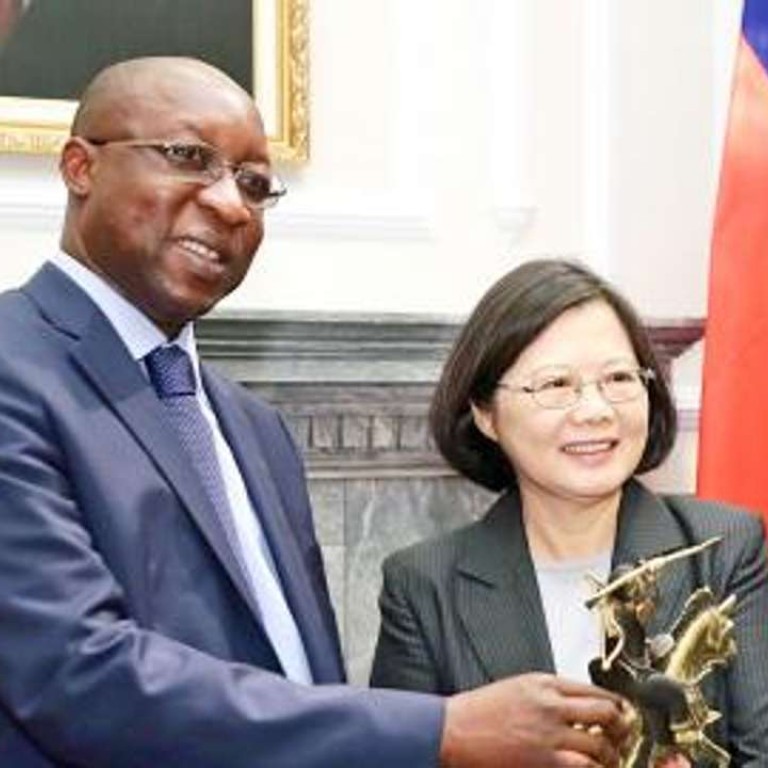 Taiwan thanks African ally for rejecting diplomatic advances from Beijing
Burkina Faso's foreign minister quoted in interview as saying nation offered huge sums to switch allegiance to mainland China
Taiwan's Foreign Ministry thanked its West African ally Burkina Faso on Thursday for turning down mainland China's "outrageous proposals" to switch allegiance.
Ministry spokeswoman Eleanor Wang told a press conference that the Taiwanese government welcomed and appreciated Burkina Faso Foreign Minister Alpha Barry's affirmation of strong ties between his country and Taiwan.
Barry revealed in an interview this month in the capital, Ouagadougou, that Beijing had offered "outrageous proposals" to lure his country into its fold.
"We get outrageous proposals telling us, 'If you sign with Beijing we'll offer you US$50 billion or even more,'" he was quoted as saying by Bloomberg News.
Wang declined to comment on the figures involved, but said the cooperative programmes Taiwan offers to its African ally have received high recognition from Burkina Faso and the international community.
"We will continue to strengthen the cooperative relations in order to further consolidate diplomatic ties," she said.
Burkina Faso is a poor, landlocked country whose economy mainly depends on agriculture and the export of gold. Its per-capita income was US$1,800 last year, significantly less than Taiwan's US$47,800.
After Beijing successfully persuaded one of Taiwan's African diplomatic allies, Sao Tome and Principle, to change sides last month, Taiwan is left with two allied countries in Africa - Burkina Faso and Swaziland.
Wang said relations with Swaziland remained strong and that the Taiwanese government welcomed Swaziland's affirmation of close ties with Taiwan.
Taiwan has 21 diplomatic allies, with 12 in Latin America and the Caribbean, six in the Asia-Pacific region and two in Africa, as well as the Vatican in Europe.
Beijing has further squeezed Taiwan's international space since President Tsai Ing-wen took office in May last year. Tsai, who leads the Democratic Progressive Party which has traditionally been sceptical of closer ties with the mainland, has refused to recognise a principle stating the two sides of the Taiwan Strait belong to one China.
Taiwan has been governed separately from the mainland since they split in 1949 after a civil war. The government in Beijing has long endeavored to diplomatically isolate the self-governed island of 24 million people, which it regards as a renegade province awaiting reunification.