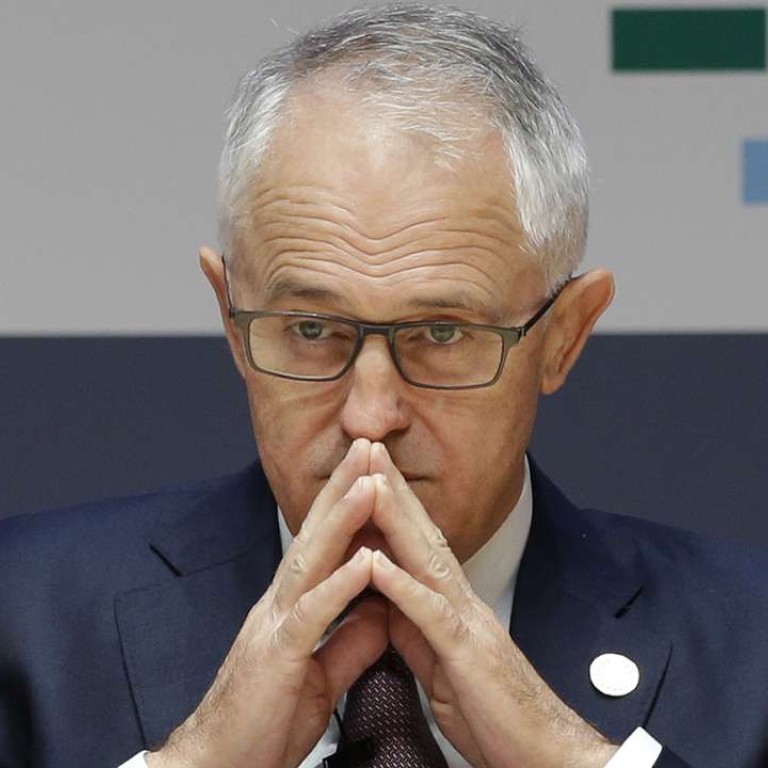 How China can gain after Trump muddies the waters with Australia
Australia is a long-time US ally, but the US president's erratic behaviour is unsettling policymakers, increasing China's chance to boost its influence in the resource-rich nation, say analysts
Australia is likely to tread an increasingly delicate path in balancing its relations with China and its traditional ally the United States amid sometimes erratic behaviour and unclear policy direction under US President Donald Trump, according to analysts.
This week when Australian Prime Minister Malcolm Turnbull meets his Chinese counterpart Li Keqiang, who is setting off Wednesday for a week-long visit to Australia and New Zealand, he may expect a less dramatic conversation than the one he had with Trump.
Huge publicity was generated by a Washington Post report in January about an allegedly strained and bad tempered telephone call between Trump and Turnbull.
Trump was said to have complained about a refugee resettlement plan reached between the two countries during the Obama administration and later called the agreement "a dumb deal" in a tweet shortly after the call. Turnbull later said the phone call had worked in Australia's favour and that the US would honour the refugee deal.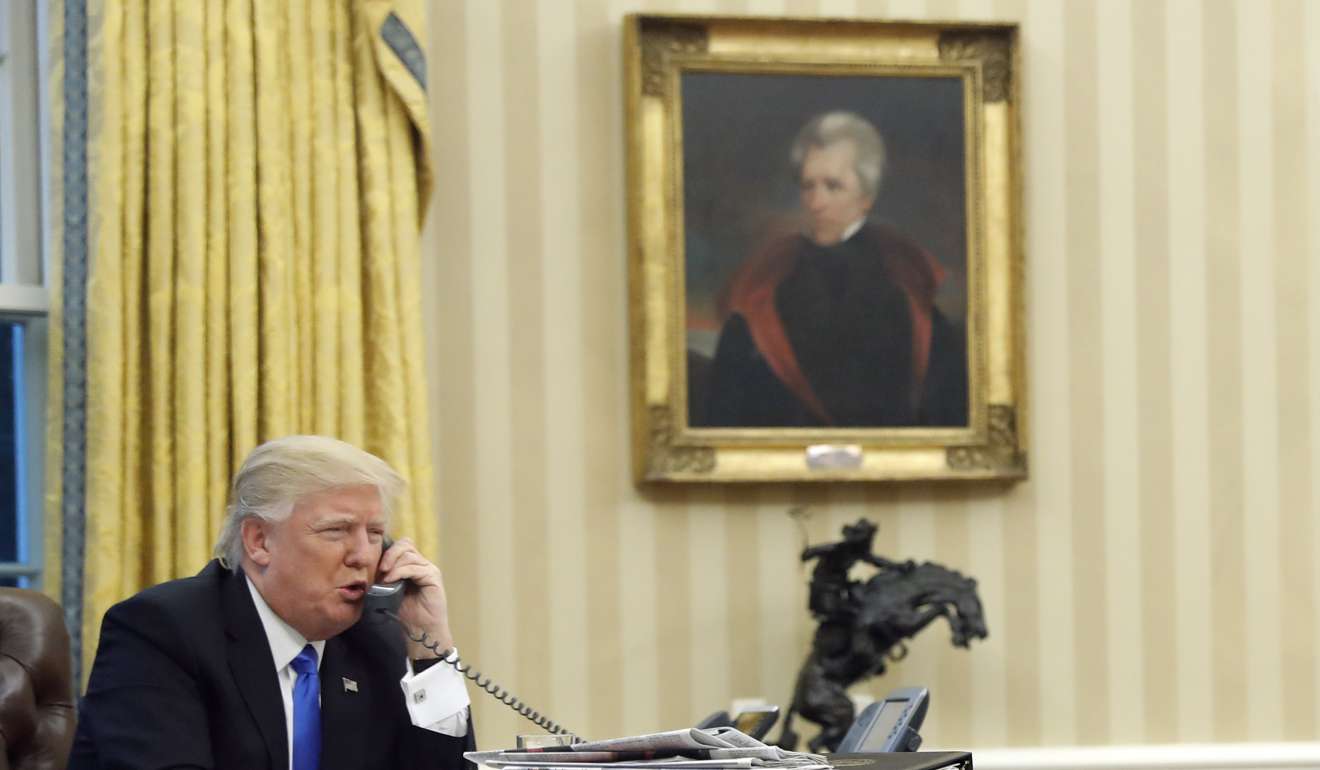 Trump's attitude towards Canberra appears in stark contrast to his predecessor Barack Obama who regarded Australia as a key partner in advancing US influence in its pivot to the Asia-Pacific region.
Australia has over the years walked a fine line between maintaining its position as one of the United States' staunchest supporters, while developing ties with China, its largest trading partner.
But the phone call triggered speculation over whether such a balance may tilt as Trump's treatment of Turnbull, coupled with his sceptical attitude towards traditional alliances, plus the US withdrawal from the Trans-Pacific Partnership trade deal, may leave a vacuum that can be filled by China.
Earlier this month, Australia made an unprecedented move to recall all of its 113 heads of overseas missions home for three days in April to help reshape its foreign, trade and development policies.
John Blaxland, a professor of Asia-Pacific affairs at the Australian National University, said that while Canberra remains reluctant to dramatically shift direction in it relationship with the US, "Trump's erratic behaviour is deeply unsettling to Australian policymakers".
He added that pressure from the Trump administration to act in any way that harmed Australia's interests in Asia would seriously test their relationship.
Beijing appears to have already moved to forge stronger ties with Canberra.
To prepare for Li's trip, Foreign Minister Wang Yi met with his Australian counterpart Julie Bishop earlier this month.
Zheng Hailin at the Hong Kong Institute of Asia-Pacific Studies at the Chinese University of Hong Kong, said Beijing should seek to draw Australia into its orbit of influence.
"Australia has realised that the US is not reliable with Trump in power," said Zheng.
"With the US and Europe now retreating, China should seek to draw Australia closer and build a [political] partnership with Australia," he said.
Ashley Townshend, a research fellow at the United States Studies Centre at the University of Sydney,
said there were no immediate signs of Beijing taking dramatic steps to get between Australia and the US, but China "has been looking for opportunities to drive a wedge between the US and its Asian allies and partners for some time".
"China routinely tells US' friends in the region that Washington will either drag them into a confrontation or not be there to support them, or will abandon them at a difficult time," he said.
China's ability to make this case to countries such as Australia, South Korea, Singapore, the Philippines and Indonesia is likely to increase under Trump's unpredictable leadership, he said.
Xu Liping, an expert at the Institute of Asia-Pacific Studies at the Chinese Academy of Social Sciences, said Beijing was seeking to "reshape" relations with Canberra.
"Australia in the past has been overly reliant on the US. It needs to change this one-sided policy to one that fits Australia's own interests," said Xu.
Canberra has previously drawn criticism from Beijing for supporting US freedom of navigation exercises in disputed areas of the South China Sea by sending surveillance flights.
The US aircraft carrier the USS Carl Vinson started "routine operations" in the South China Sea in February. The resumption of such patrols under the new US administration may pose a renewed challenge and dilemma for Australia.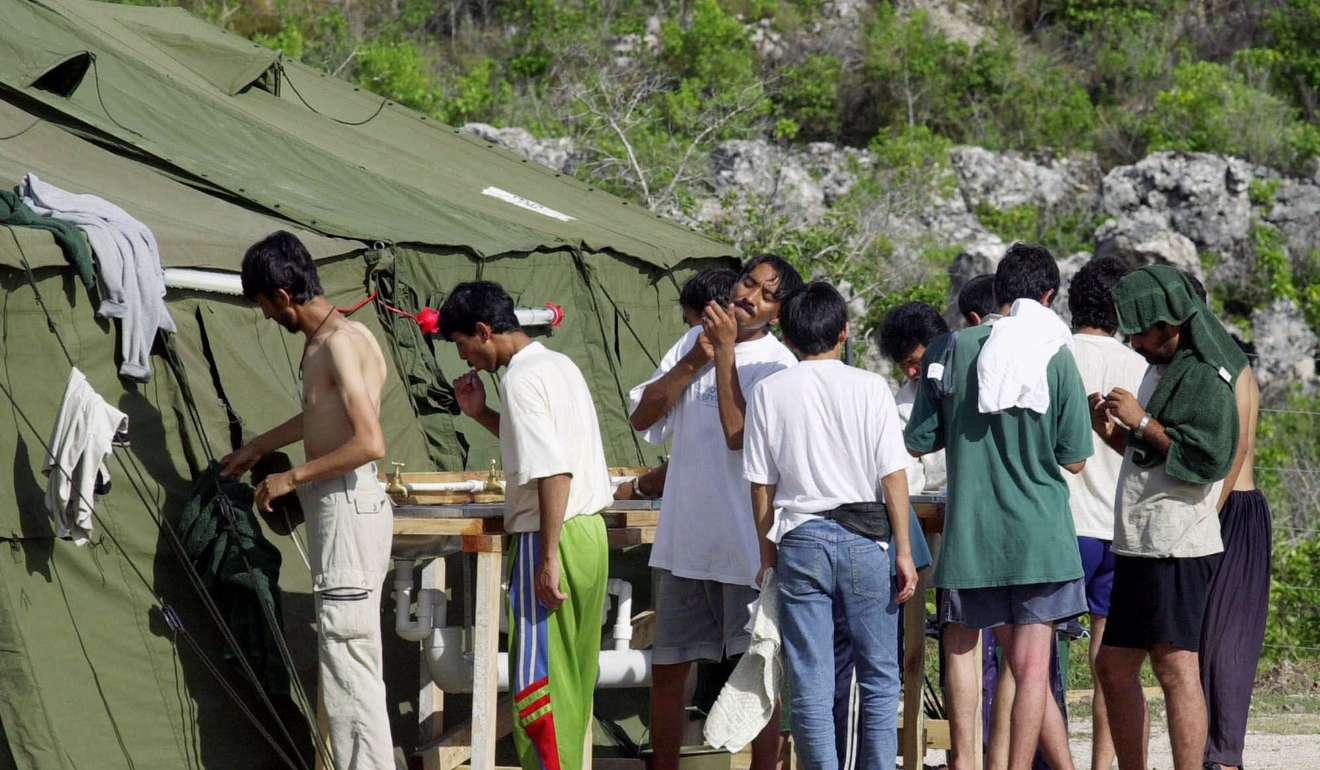 But Blaxland at the Australian National University said there may have been a shift in policy by Australia towards the disputes in the South China Sea.
Tensions were ratcheted up in the region last year after the Philippines won its case at an international tribunal contesting China's claims to much of the South China Sea.
Since then tensions have eased after the Philippine President Rodrigo Duterte adopted a much more conciliatory attitude towards Beijing.
Blaxland said that with Duterte's policy backflip, Australian policymakers "see little utility in more actively challenging China" and little point in being at the forefront of the debate.
He added that Australia's own interest had also shifted with an increase in "China's importance to Australia's prosperity".
China is Australia's largest trading partner and it has also recently overtaken the US to become the biggest source of new foreign direct investment.
But Townshend at the University of Sydney said China's increasing economic presence in Australia has also drawn concerns about Chinese investment in sensitive and strategic industries, such as large scale infrastructure projects and the electricity grid.
"The Australian government grows increasingly concerned about the blurred line between Chinese government and business interests in Australia," he said.
Trump has been a vocal critic of China, accusing it of currency manipulation, failing to play fair on international trade rules and increasing tensions in the South China Sea.
The possibility of conflict between the two countries has not only created unease in China, but also other countries in the region.
Blaxland said Trump's confrontational approach towards China could potentially drag Australia into any conflict.
Tom Switzer, a senior fellow at the United States Studies Centre at the University of Sydney, said Australia faced the challenges of "playing a more demanding diplomatic game than ever", which may require Australia be involved in "the difficult feat of riding two horses simultaneously".
"We will remain on the American bandwagon, but instead of always leading the cheer squad we will cultivate some of the skills of the helpful passenger," he said. "But a more nuanced and discriminating approach will best serve the Australian national interest in the new era."
This article appeared in the South China Morning Post print edition as: unto the Trump-Turnbull breach