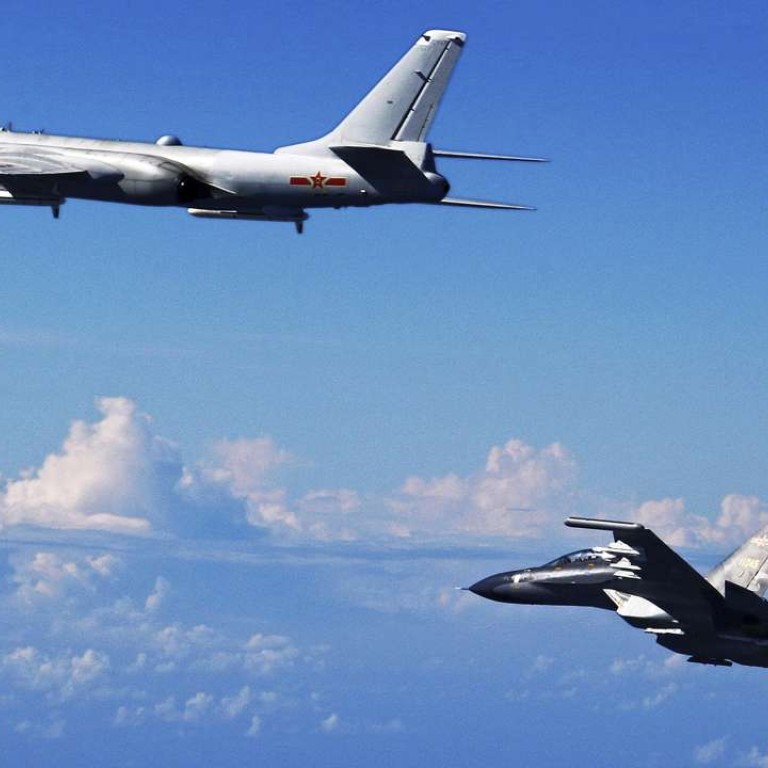 US rejects plea to respect air defence zone over East China Sea
US military official says China has tried to impose the air identification zone in international air space and American air force will continue flights in the area
The Pentagon rejected China's call that it should respect Beijing's air defence identification zone over East China Sea, saying that it would continue its flight operations in the region.
The spat follows Chinese officials' warning to a US bomber that it was illegally flying inside China's self-declared zone in the East China Sea.
China declared the zone, in which aircraft are supposed to identify themselves to the Chinese authorities, in the East China Sea in 2013. The United States and Japan have refused to recognise it.
CNN, citing the US Pacific Air Forces, said a B-1 bomber was flying near South Korea on Sunday and that its pilots responded to Chinese air traffic controllers by saying they were carrying out routine operations in international airspace. The aircraft did not deviate from its flight path.
Chinese Foreign Ministry spokeswoman Hua Chunying said she had not heard of the matter and referred questions to the Defence Ministry, which did not immediately respond to requests for comment.
"I hope that in this region all countries' actions consider the security concerns of relevant countries and be beneficial for mutual trust, peace and stability between countries," Hua told a daily news briefing.
"The United States has its own ADIZs. I think if this matter is true, they should respect China's relevant ADIZ rights," she added, without elaborating.
A spokesman for the US Defense Department, Commander Gary Ross, said on Thursday the United States viewed China's establishment of an East China Sea ADIZ in 2013 as "a unilateral change to the status quo ... that raises regional tensions and increases the risk of miscalculation, confrontation and accidents".
He said the US military would not change how it conducts its operations.
"The United States will not acquiesce to unilateral acts of other states designed to restrict the rights, freedoms and uses of the sea and airspace, as reflected in international law," he said.
"We do not accept, nor do we recognise, the East China Sea ADIZ declared by China," he said.
The US Air Force deployed a B-1B Lancer strategic bomber for training missions in Japanese and South Korean airspace on Tuesday, a show of force in response to recent North Korean missile tests.
This article appeared in the South China Morning Post print edition as: US rejects China's call to respect air defence zone