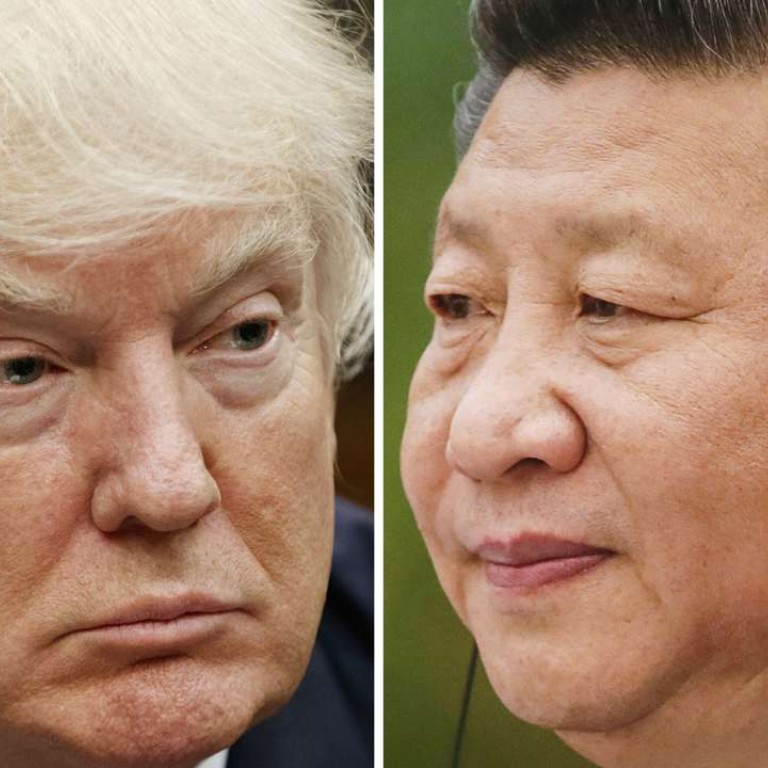 Americans OK with China but not with Xi, according to poll
Opinion of country has gone up since last Pew survey in 2012, but 60 per cent of respondents took a negative view of president's handling of world affairs
Americans' overall impressions of China have improved, although economic conflicts between the two countries remain a major source of unease, according to a poll released by a US research centre ahead of President Xi Jinping's first meeting with his US counterpart, Donald Trump.
But Xi, who will arrive in the US on Thursday to meet Trump, gets largely negative ratings from Americans. Sixty per cent of the poll respondents said they had little or no confidence in him to do the right thing in world affairs, compared with 58 per cent three years ago.
The survey, conducted by the Pew Research Centre between February and March, shows that some 44 per cent of Americans have a favourable opinion of China, up from 37 per cent a year ago.
"The growth in positive ratings for China may be due in part to declining concerns about economic threats from China," said the report.
For example, only 44 per cent of respondents in this year's poll saw the US trade deficit as a very serious problem, compared to 61 per cent in 2012.
The latest figures from the US Commerce Department show that the US trade deficit declined sharply in February, as imports from China fell by a record amount and American exports rose for a third straight month.
Imports dropped 1.8 per cent to US$236.4 billion as the flow of Chinese goods tumbled by US$8.6 billion, led by a big drop in cell phone imports.
The politically sensitive trade deficit with China narrowed to US$23 billion, 26.6 per cent below the January total.
The Pew survey showed that concerns about "the loss of US jobs to China" and "the large amount of American debt that is held by China" have also witnessed a significant decline, although these issues remain among the top five concerns.
Despite the decrease, Americans still tend to be concerned about US trade and economic relations with China, with 60 per cent of the respondents seeing the large amount of American debt held by China as a "very serious" problem. The issue also topped a list of eight sources of concerns about China.
Economic issues like the huge trade deficit and the loss of American jobs to China were among the key issues for Trump as he pledged to "make America great again" during his presidential campaign.
The poll also showed that Americans are increasingly concerned about Chinese cyberattacks, with 55 per cent of respondents saying it is a serious problem compared to the 50 per cent five years ago.
The US public appears to see China as more of an economic threat than a military one, with 52 per cent of those polled saying they are concerned about China's economic strength, and only 36 per cent more concerned about its military power.
Thorny political and military issues, such as China's territorial disputes with neighbouring countries and tensions between Beijing and Taiwan, are of less concern to Americans. The poll showed that only 32 per cent and 22 per cent of them, respectively, consider the two issues "very serious".
However, when asked about an Asian ally such as Japan, South Korea, or the Philippines becoming embroiled in a military conflict with China, 58 per cent of the respondents said they would back the use of force against China.
Additional reporting by Associated Press
This article appeared in the South China Morning Post print edition as: Americans OK with China but not Xi