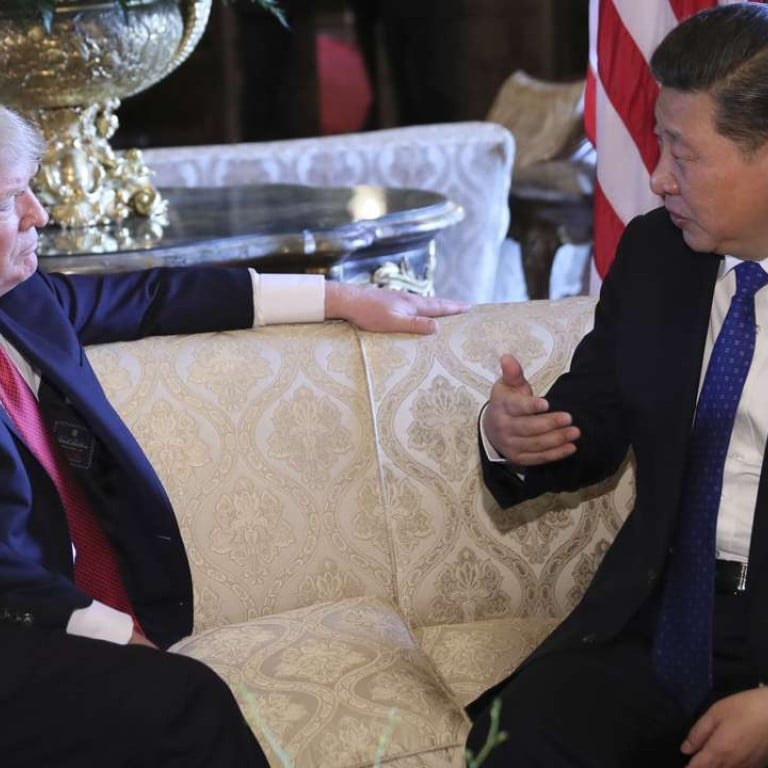 US sends message to North Korea with missile strike on Syria
By targeting the Middle Eastern nation while hosting Xi Jinping, Trump is signalling he'll act alone if Beijing doesn't rein in Pyongyang, analysts say
Washington's air strikes against the Syrian government while US President Donald Trump and Chinese President Xi Jinping dined in Florida would serve not only as a warning to the unruly North Korean regime, but also pile pressure on Pyongyang's ally Beijing, diplomatic and military experts say.
Rising tensions over North Korea's accelerated nuclear armament programme are expected to top the summit agenda for both leaders, especially at their formal meeting on Friday.
But it remains to be seen whether Beijing is willing to make any substantial compromise and how Pyongyang will react to such a warning, with observers saying a defiant North Korea will most likely turn a deaf ear to any message.
The airstrikes involving more than 50 Tomahawk missiles on a Syrian airfield has been hailed by defence analysts in the United States as "an unequivocally, loud, clear message" to American adversaries around the world, including Russia, Iran and North Korea.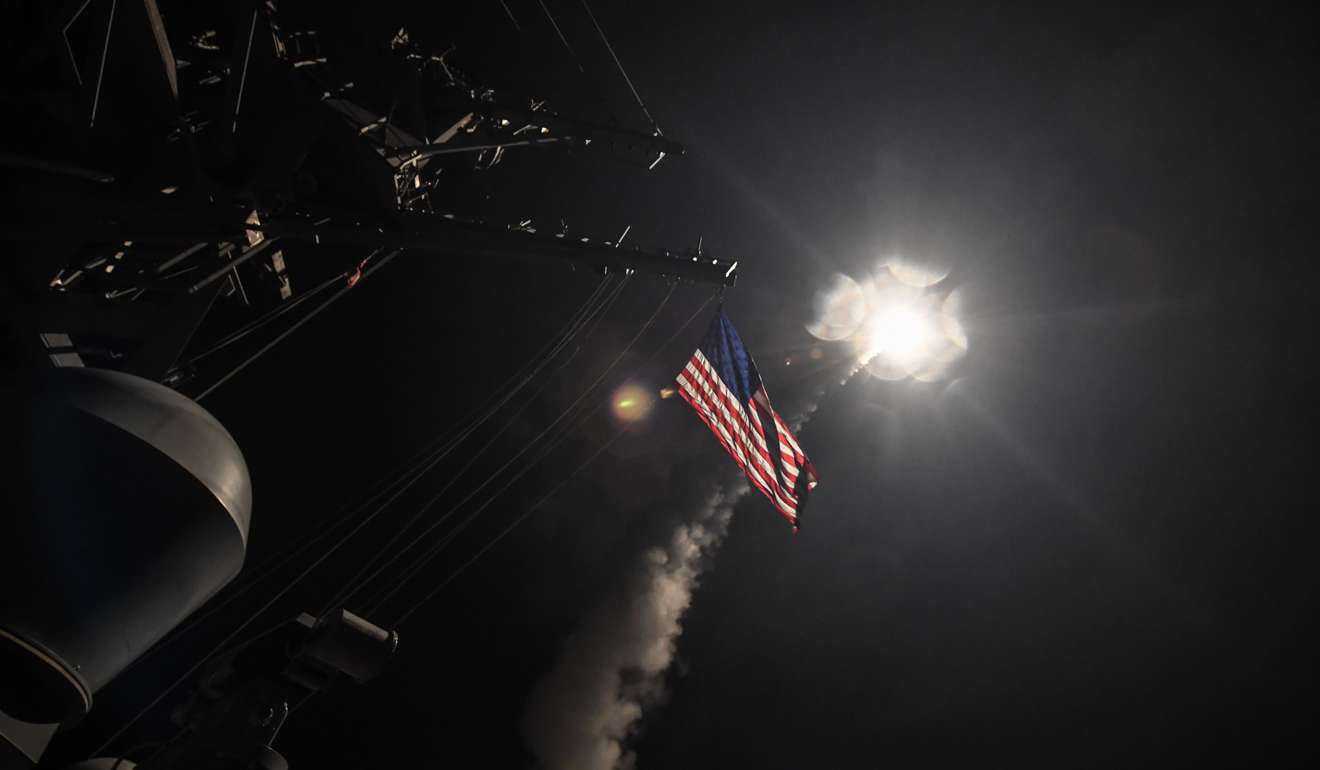 Trump met his national security team before the dinner, sat through the meal while the action was carried out and briefed by Defence Secretary James Mattis afterwards, CNN reported.
Shanghai-based military expert Ni Lexiong said the airstrikes were a calculated move, aimed not only at Syria and its key ally Russia, but also at Beijing.
"Trump intends to tell Xi that Beijing needs to help contain North Korea, or Pyongyang may face similar consequences," he said.
But Hwang Jae-ho, an expert on Northeast Asian regional security at Hankuk University of Foreign Studies in Seoul, said Beijing would not allow the US to attack Pyongyang. The North is strategically important to Beijing, whose relations with South Korea are growing strained over a US anti-missile system being deployed on the Korean peninsula.
"Given Beijing's deteriorating ties with Seoul, Beijing will not give up Pyongyang. North Korea's strategic value is still greater than the burden it brings to China," Hwang said.
Hua Liming, a veteran Chinese diplomat, said North Korean leader Kim Jung-un was unlikely to climb down and stop his nuclear and missile provocations.
"It is a tough warning on North Korea, aimed at showing the US is capable of launching military attacks against Pyongyang" if tensions continued to escalate on the peninsula, said Hua, a former Chinese ambassador to Iran.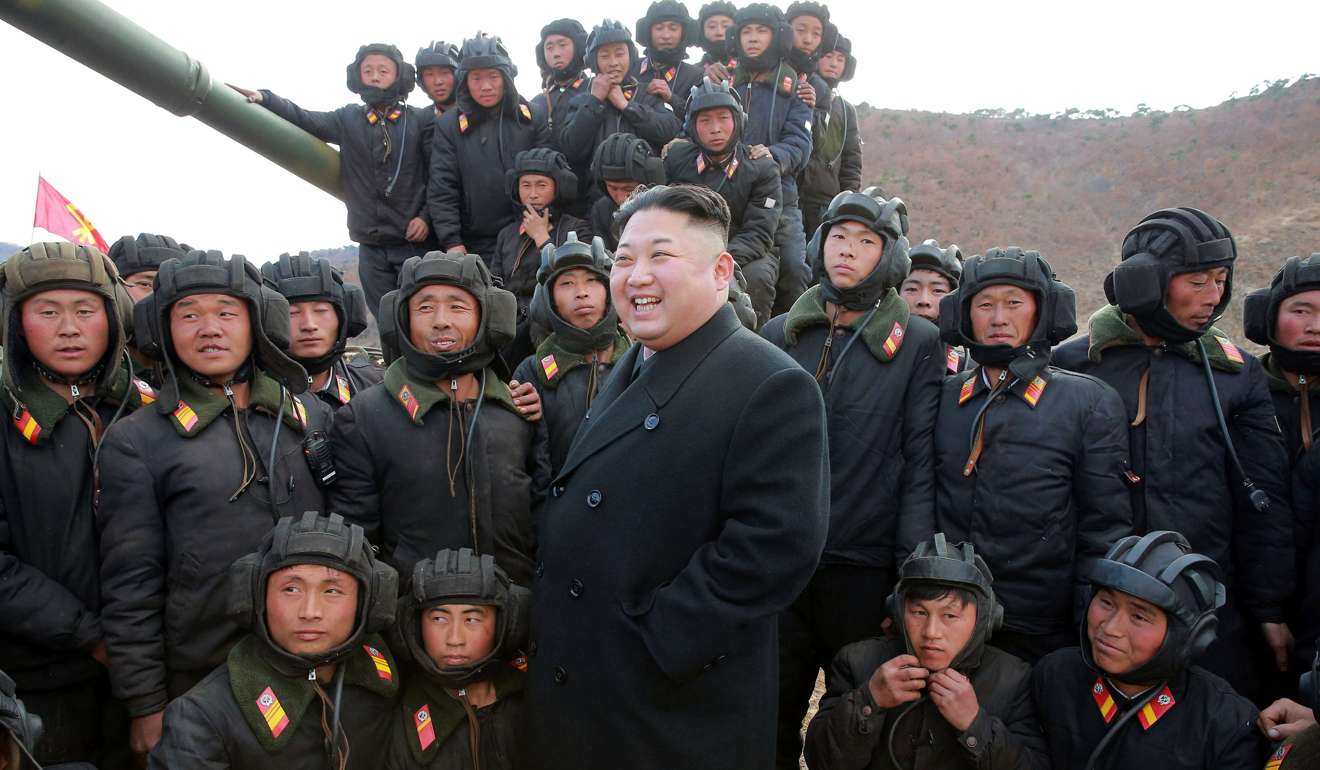 But it could also backfire if Pyongyang was still convinced that Washington was not capable of fighting a war on two fronts, he added.
Under Trump's predecessor Barack Obama, Washington quietly scrapped the decades-old military doctrine that the US military must be able to fight two wars in different part of the globe at the same time. The move away from the doctrine was largely the result of cuts to military spending and insufficient capability to carry out two simultaneous ground wars, such as the US did in Iraq and Afghanistan.
Despite Secretary of State Rex Tillerson's stark warning during his first East Asia trip last month of pre-emptive strikes, Pyongyang launched another ballistic missile test on Wednesday, fuelling fears that the North could master within two to three years the technology needed to hit New York and Washington with a nuclear-armed intercontinental ballistic missile.
Zhang Tuosheng, the director of the Centre for Foreign Policy Studies at the China Foundation for International and Strategic Studies, said there was a prevailing view in the US that Obama's so-called strategic patience over North Korea had failed to rein in Pyongyang's nuclear threats.
With the strike against Syria, Trump appeared intent on signalling he would not wait for the North to change course.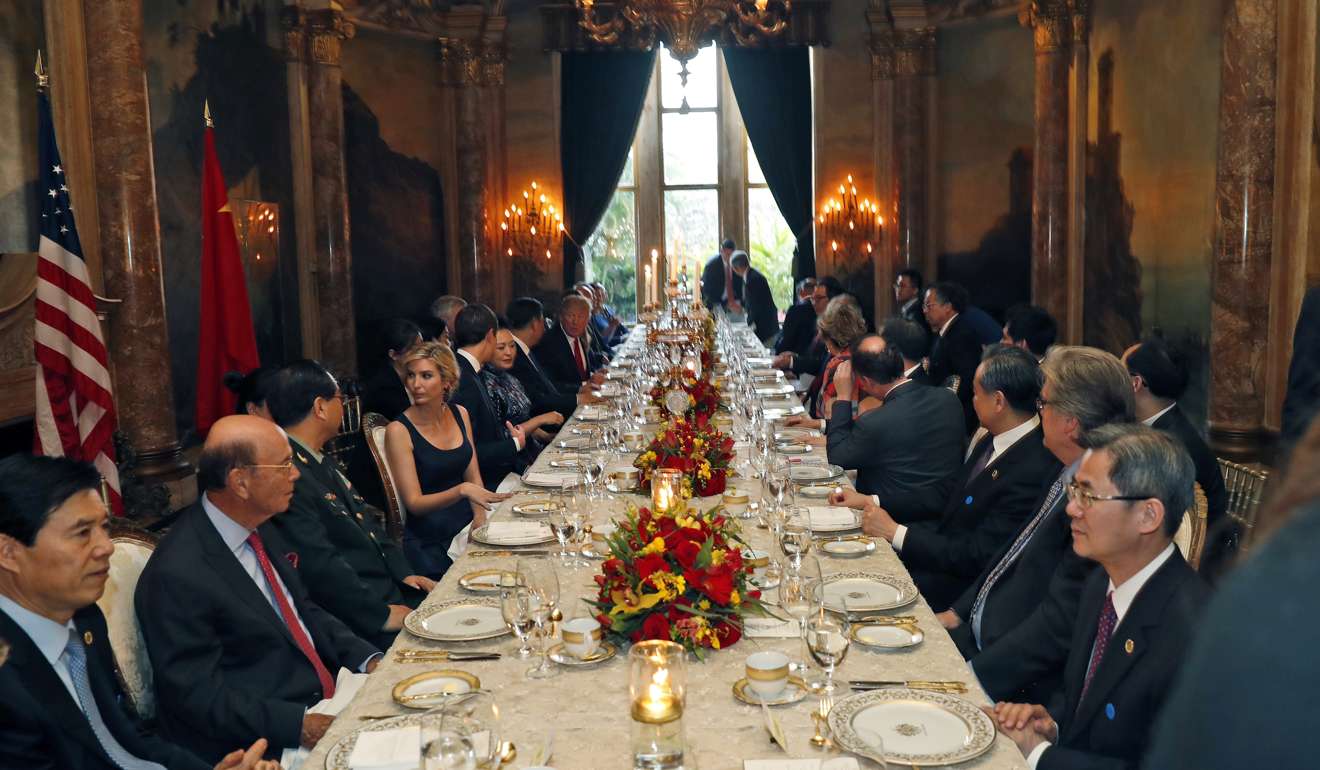 "But apparently we are not there yet for a military action on North Korea similar to the one the US launched in Syria," Zhang said.
Beijing-based military expert Zhou Chenming said the US was unable to start a conflict with the North considering its involvement in the Middle East and limited capabilities.
Huang Jing, of the National University of Singapore, said Trump's latest remarks en route to his meeting with Xi removed doubts about US unilateral action over the North.
Speaking shortly before his arrival at the Mar-a-Lago resort, Trump said he would discuss North Korea with Xi and he believed "China will want to be stepping up" its pressure on Pyongyang.
Huang believed the remarks showed Trump had tried to lower the possibility of the US acting alone on Pyongyang's nuclear threats, effectively reversing Tillerson's earlier remarks on the possibility of pre-emptive strikes.
"Apparently Trump still pins his hope on China," he said.
Trump and other US officials have expressed hopes that Beijing would take further punitive measures against North Korea, especially through trade and economic sanctions.
"I think Xi would be happy to see that Trump toned down his rhetoric ahead of the summit and realised that it is essential to work together with China to remove nuclear threats from North Korea.
"Just like what Chinese leaders often say, cooperation [with Beijing] is the only way out on North Korea," Huang said.
Additional reporting by Minnie Chan and Kristin Huang
This article appeared in the South China Morning Post print edition as: The summit oftheirambition US sends message to N Korea with strike