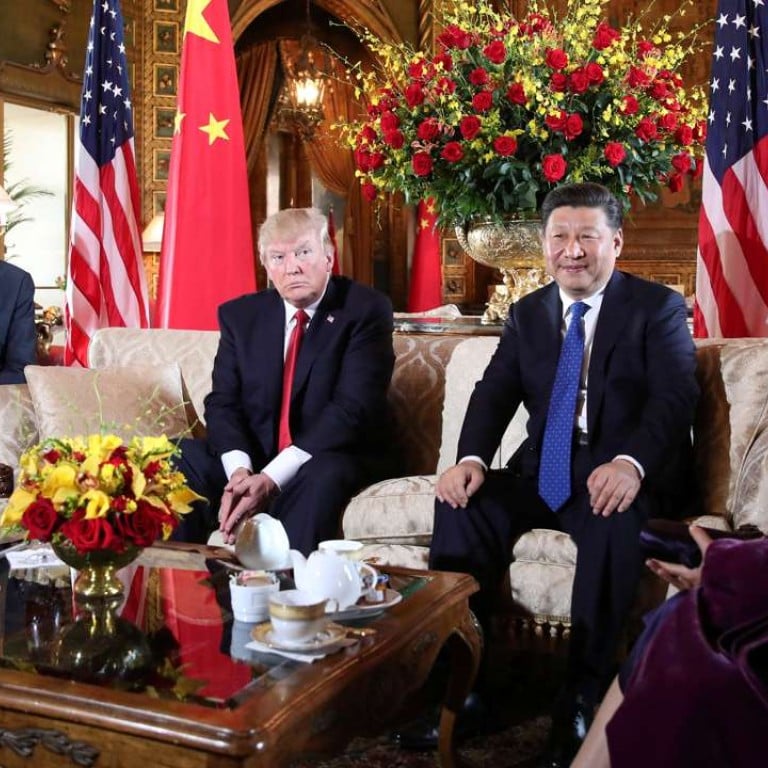 Trump minds his manners for a smiling Xi at Florida retreat
President known for trampling on diplomatic niceties was on his best behaviour with Chinese counterpart as Mar-a-Lago summit began
Surprisingly, there was no awkward moment at all.
A five-second handshake, praise for the guest's wife, introduction of cute grandchildren and talks of friendship – it was all there from US President Donald Trump on Thursday. He behaved just like an experienced politician would towards another state leader.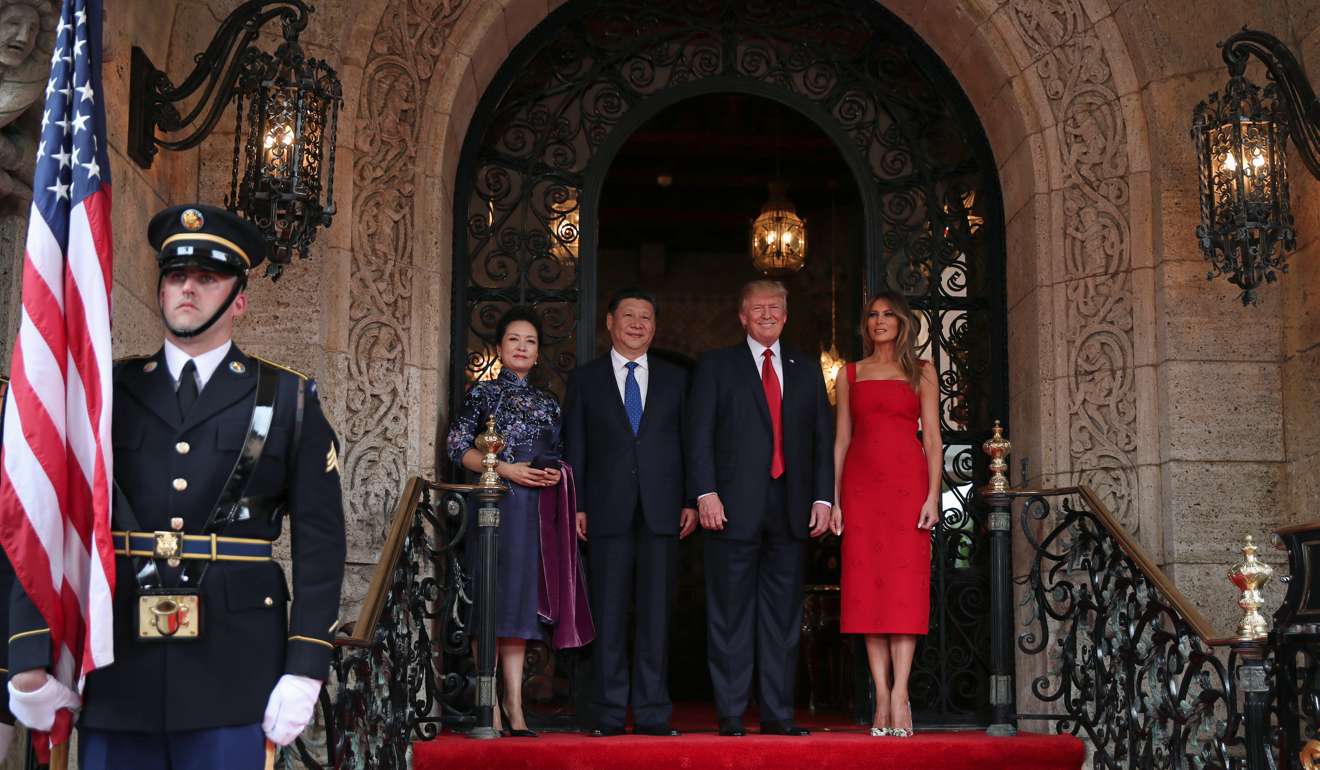 Despite all Trump's previous harsh comments on China, his first meeting with President Xi Jinping has so far been cordial. What had worried the Chinese the most – the TV reality-show star's impulsive personality embarrassing Xi – did not happen.
In his excessively long red tie, matching wife Melania's red dress, Trump greeted Xi and his wife Peng Liyuan at the doorstep of his Mar-a-Lago retreat. He then let the guests enter the room first, which even the face-loving Chinese could have no complaint about.
"I can see Xi and Peng were received in a very cordial way. Trump is very hospitable and friendly," said Lu Peixin, a former director at the Chinese foreign ministry who was in charge of protocol.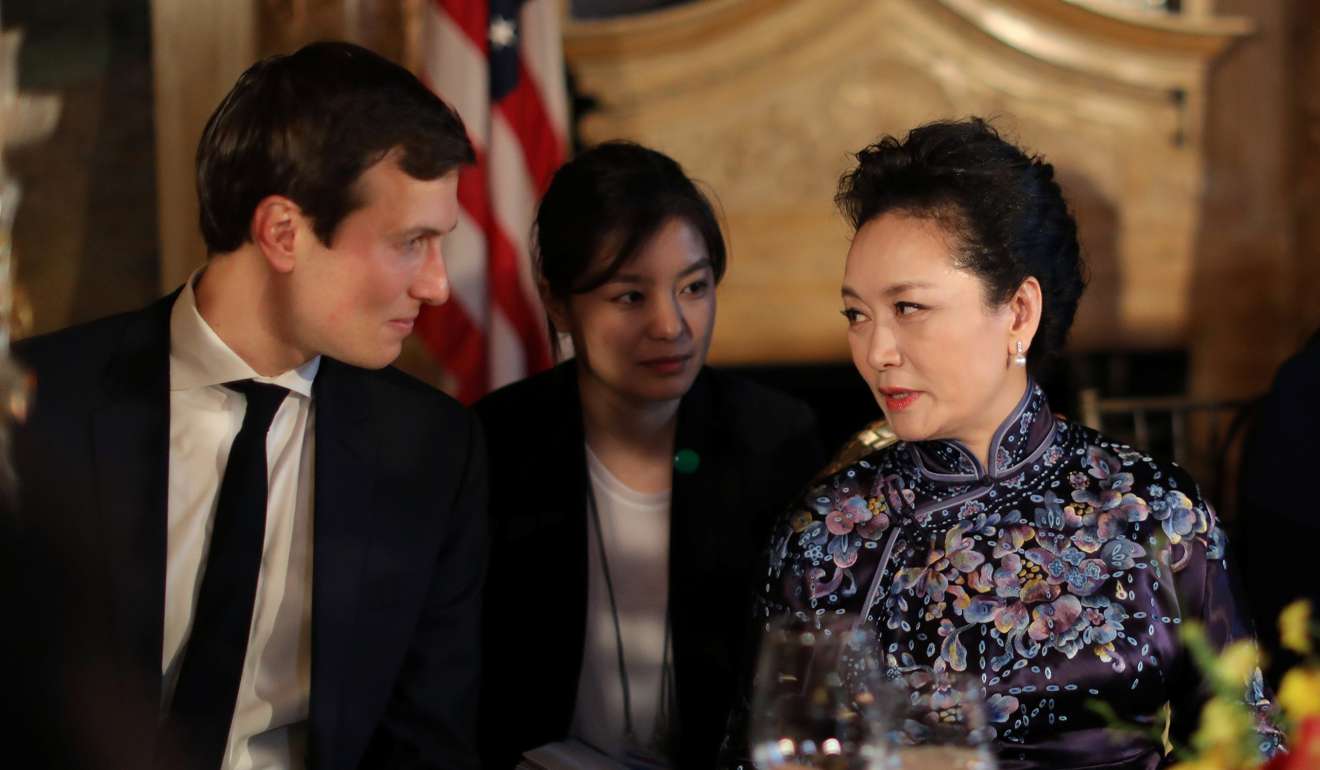 The handshakes also went smoothly. Unlike his awkward 19 seconds of hand holding with Japanese Prime Minister Shinzo Abe, or his public avoidance of German Chancellor Angela Merkel's hand and eye, Trump shared several firm, regulation-length handshakes with Xi.
The US president also saved some charm for Xi's wife. "I just want to say it's a great honour to have the president of China and his incredibly talented wife, a great great celebrity in China, a great singer," he said. "It's an honour to have you in the United States."
Trump's comment on Peng's successful singing career showed his "deep respect" for her and Xi, according to Lu.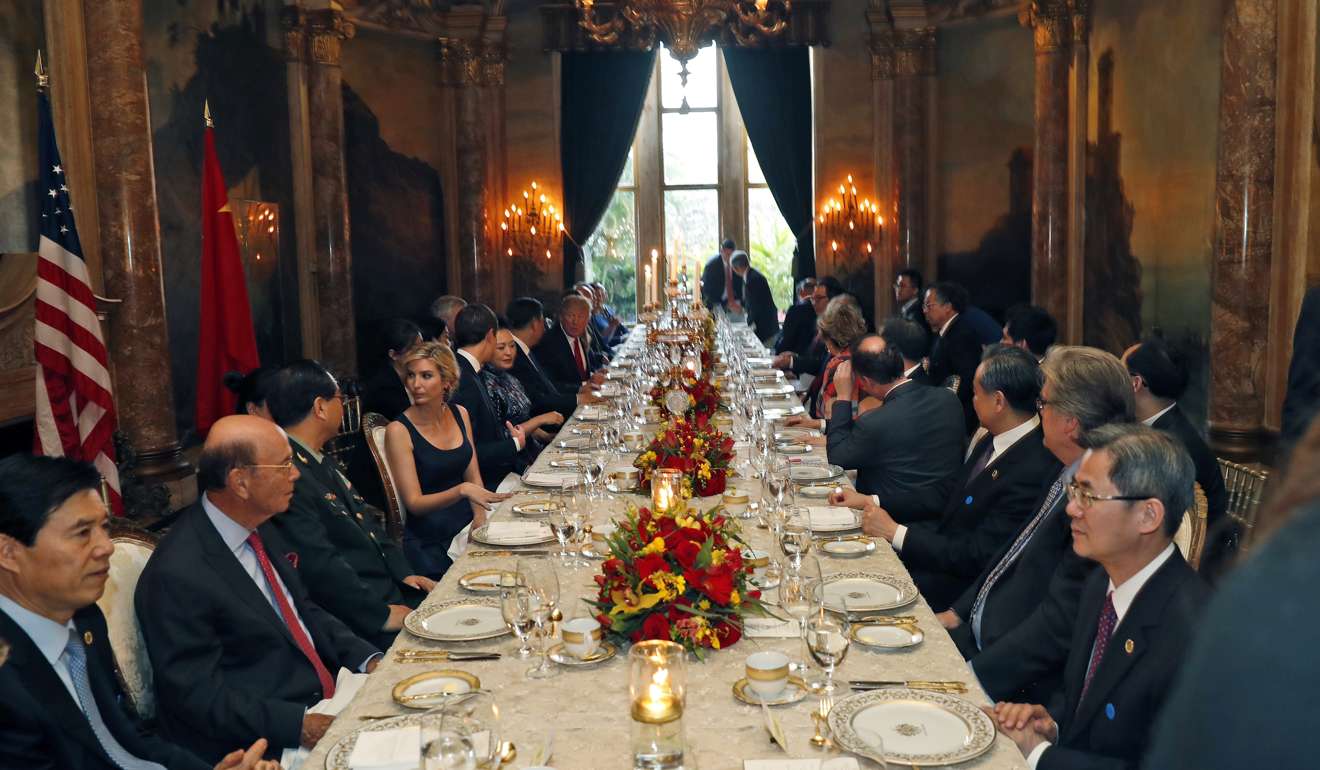 The dinner, under chandeliers and silver candelabra, included Caesar salad, a choice between Dover sole or New York steak, and chocolate cake or sorbet as dessert – a safe but unimaginative menu.
It went with two California wines, US$26 2014 Chalk Hill Chardonnay from the Sonoma Coast and US$30 2014 Girard Cabernet Sauvignon from the Napa Valley.
It was a far cry from what Trump proposed when running for president. He had then mocked his predecessor, Barack Obama, for his state banquet with Xi in 2015, saying it would have been better to "just take them to McDonald's and go back to the negotiating table".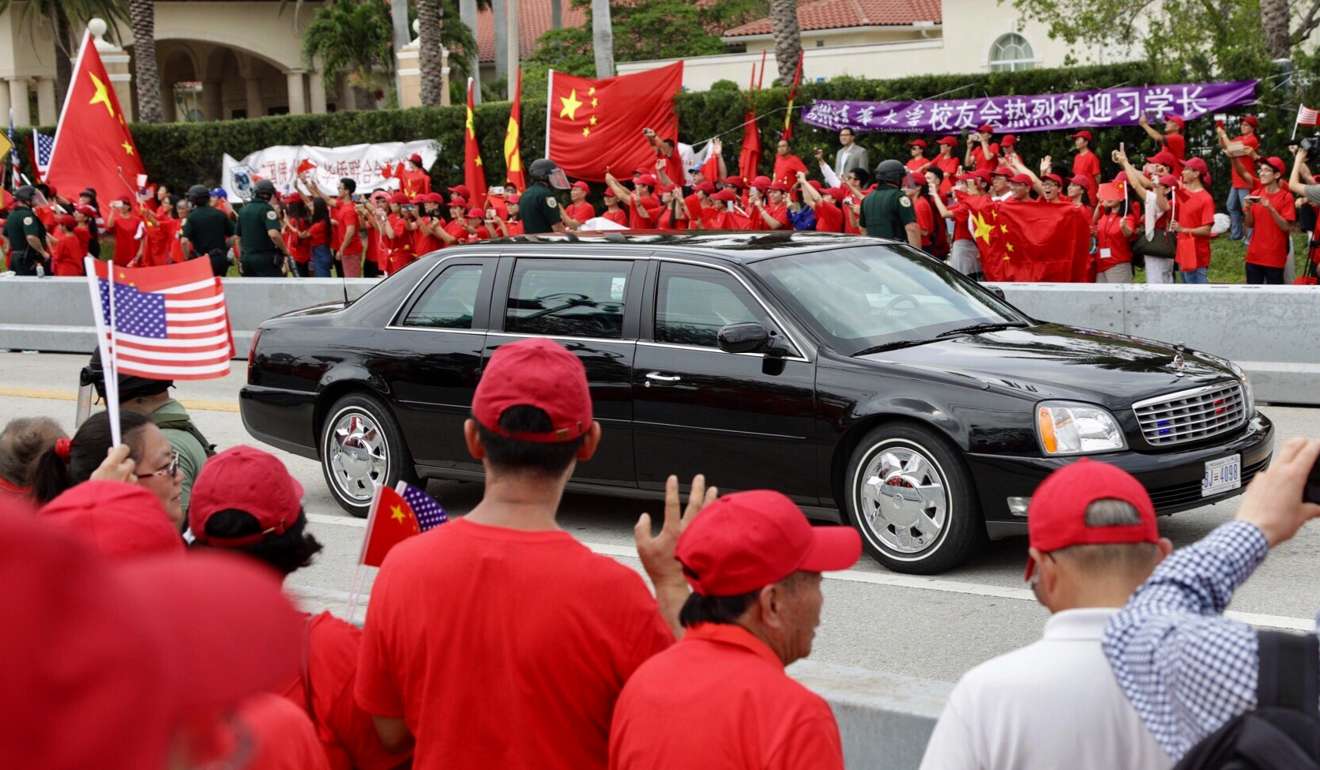 At Mar-a-Lago, Xi and Trump sat together with their first ladies by their side. Beside Peng was senior White House adviser and son-in-law to Trump Jared Kushner, who reportedly helped broker the meeting. Kushner's wife Ivanka was beside him.
Ivanka, who enjoys celebrity status in China, had earlier presented her Putonghua-speaking children, five-year-old Arabella and three-year-old Joseph. They performed Chinese folk song Jasmine Flower as well as reciting from Confucian classics and ancient Chinese poetry.
Before the summit, observers had speculated that former real estate tycoon and "dealmaker" Trump might deliberately give offence to his guests as a negotiating tactic. Chinese officials had paid great attention to preventing such a disaster in the lead-up to the summit.
They appear to have succeeded. Xi has been comfortably smiling in Trump's presence, and there is talk of the two leaders becoming friends.
Additional reporting by Kristin Huang