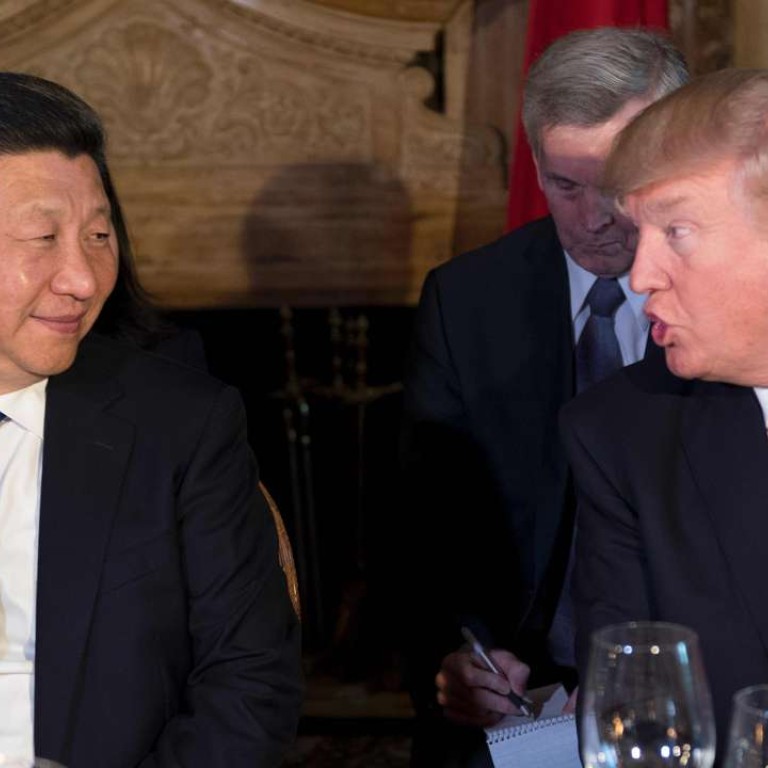 Trump told Xi of Syria strikes over 'beautiful piece of chocolate cake'
US President Donald Trump informed the Chinese President Xi Jinping that he had launched missile strikes on Syria as the pair ate "the most beautiful piece of chocolate cake that you have ever seen", the US president has claimed.
In an interview with Fox Business, Trump offered his first account of how he had broken the news to Xi
as they dined at his Mar-a-Lago estate
in Florida at the start of a two-day bridge-building summit last Thursday.
"I was sitting at the table. We had finished dinner. We are now having dessert. And we had the most beautiful piece of chocolate cake that you have ever seen. And President Xi was enjoying it," Trump said.
"And I was given the message from the generals that the ships are locked and loaded. What do you do? And we made a determination to do it. So the missiles were on the way.
"And I said: 'Mr President, let me explain something to you … we've just launched 59 missiles, heading to Iraq [sic] … heading toward Syria and I want you to know that.'
"I didn't want him to go home … and then they say: 'You know the guy you just had dinner with just attacked [Syria].'"
Asked how the leader of China, which alongside Russia has repeatedly blocked UN resolutions targeting the Syrian dictator Bashar al-Assad, had reacted, Trump said: "He paused for 10 seconds and then he asked the interpreter to please say it again – I didn't think that was a good sign."
"And he said to me, anybody that uses gases – you could almost say, or anything else – but anybody that was so brutal and uses gases to do that to young children and babies, it's OK. He was OK with it. He was OK."
China has sought to portray last week's summit – which came after months of tension between Trump's administration and Beijing – as a resounding triumph.
"The meetings, positive and fruitful, mark a new starting point for the world's most important bilateral relationship," Xinhua, China's official news agency, said in a typically-glowing commentary .
All mention of the US strikes on Syria was relegated from the front pages of state-run newspapers in a bid to prevent Trump's dramatic military intervention overshadowing Xi's visit.
Speaking to Fox Business, Trump claimed he had hit it off with the Chinese president. He said: "I really liked him. We had a great chemistry, I think … Maybe he didn't like me but I think he liked me … we understand each other."
Trump had less kind words for Assad. "This is an animal," he said .
.