Oil pipeline to Myanmar 'at risk from rebels'
China must also address environmental concerns of the local population
Although a crude-oil pipeline from Myanmar to China is finally running, its operations still face serious risks from the conflict in northern Myanmar, observers said.
Analysts said the pipeline – which began running last Monday and extends for 2,520km from Kyaukpyu through Muse in Myanmar before entering China at Ruili in Yunnan province – is vulnerable during conflicts.
Three armed ethnic groups in northern Myanmar launched simultaneous surprise attacks on government military outposts and police stations in Muse and Kutkai townships last November, temporarily halting cross-border trade and prompting thousands of Myanmese to seek asylum in China.
"During extreme fighting, the pipeline's service might be halted or even stopped," said Peng Nian, an international studies specialist from Hong Kong Baptist University.
Peng said such attacks could be used in a bid to get Beijing's attention by hurting its economic interests, since China had recently taken a harsher stance towards Myanmar's rebel groups.
The Myanmar National Democratic Alliance Army, which has clashed with government forces for years, said last month that the Agricultural Bank of China was no longer accepting funds into an account it used to receive donations from supporters.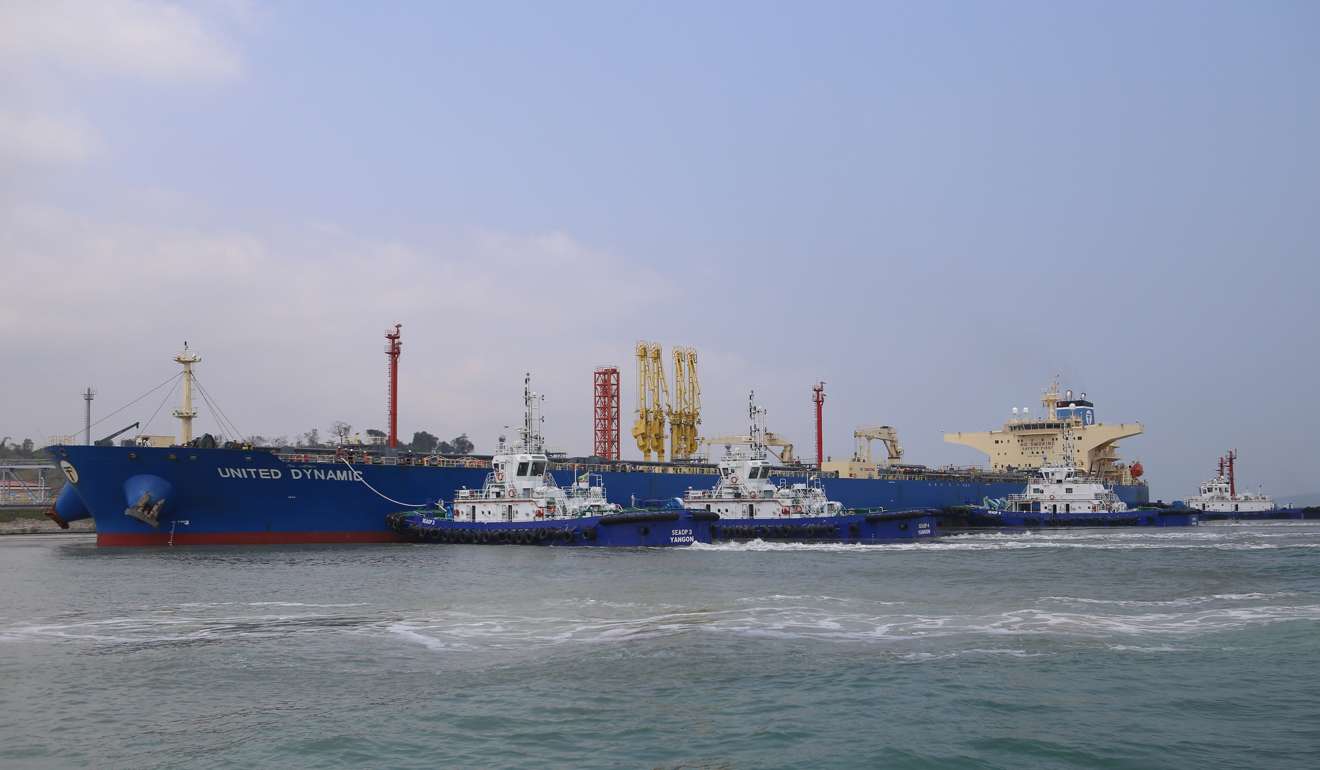 There are also signs that negotiations between Myanmar's government and rebel ethnic groups are breaking down. State Counsellor Aung San Suu Kyi's government won only half of the seats contested in by-elections on April 2, with the losses concentrated in remote areas, including ethnic minority regions in northern Myanmar where violence has flared before.
"The operation of the pipeline hinges on the progress of peace negotiations between ethnic rebels and the Myanmar central government," said Han Enze, a Southeast Asian affairs specialist at the University of London,
However, Myanmese rebel groups also had an incentive not to attack the pipeline, since their proximity to the border with China made it in their interests to stay on Beijing's good side, Han said.
Anther potential problem for the pipeline comes from how it is perceived by local communities in Myanmar.
"China has to carefully operate the pipeline by preventing oil leakage and promptly addressing other environmental concerns, and all the while provide more transparency in decision making," said Peng.
An insider from Southeast Asia Gas Pipeline Company, which built the energy link, said protests had helped delay its construction.
"When protests became serious, local people directly circled the site, making construction unable to proceed," he said.
The pipeline project was fraught with delays before finally starting up, and two other major Chinese projects in Myanmar, the Myitsone dam and the Letpadaung copper mine, are stalled.
This article appeared in the South China Morning Post print edition as: China's oil pipeline from Myanmar running at last, but is 'at risk from rebels'