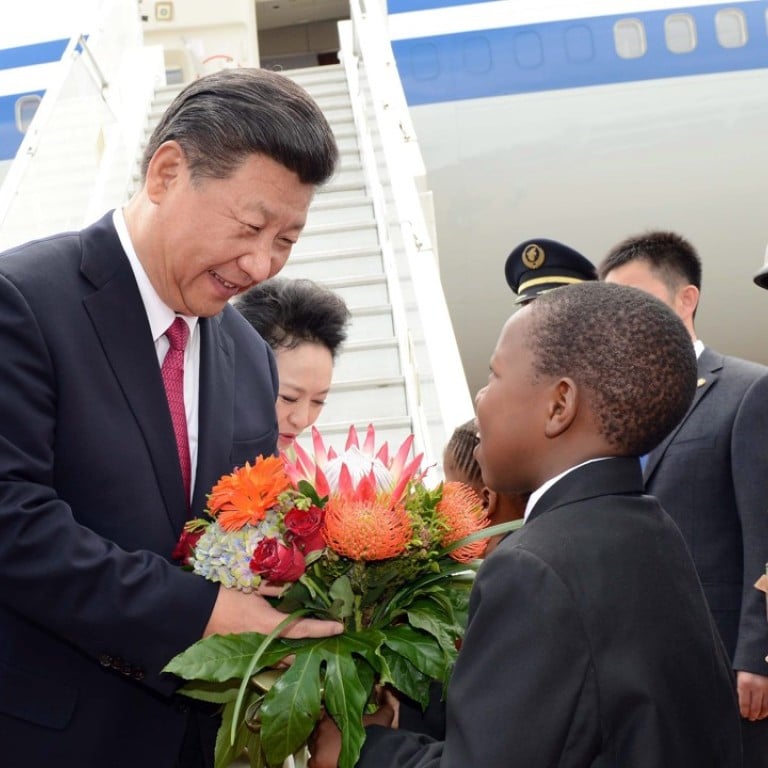 Can China score a new win in Africa with Xi Jinping's 'Belt and Road' plan?
But political instability and security concerns complicate projects on continent
Long before President Xi Jinping conceived his ambitious "Belt and Road Initiative", his ­predecessor Hu Jintao came up with an extensive ­development strategy for China to engage Africa.
At the time, Hu's plan to ­expand China's involvement in Africa was met with immense scepticism both on the ground and by political observers. But Beijing steadily made inroads, its trade with the continent growing twentyfold in little more than a decade. By 2009, China had ­surpassed the United States as ­Africa's biggest trading partner.
Although Africa was not part of the belt and road plan when it was first proposed by Xi in 2013, ­Beijing has recently accelerated its push to include the continent. And compared with the other ­regions included in the initiative – such as the Middle East and ­Central Asia – China already has a solid economic and geostrategic foothold.
And although there are still doubts about the belt and road plan, these existing ties give the initiative a better chance of success in Africa than in most other regions, including Southeast Asia, Eastern Europe and the Indian subcontinent, according to diplomatic and economic pundits.
"China has played a major role in addressing Africa's inadequate infrastructure while managing to maintain rather close ties with most African nations," Xu ­Weizhong, director of the Institute of African Studies at the China Institutes of Contemporary International Relations, said.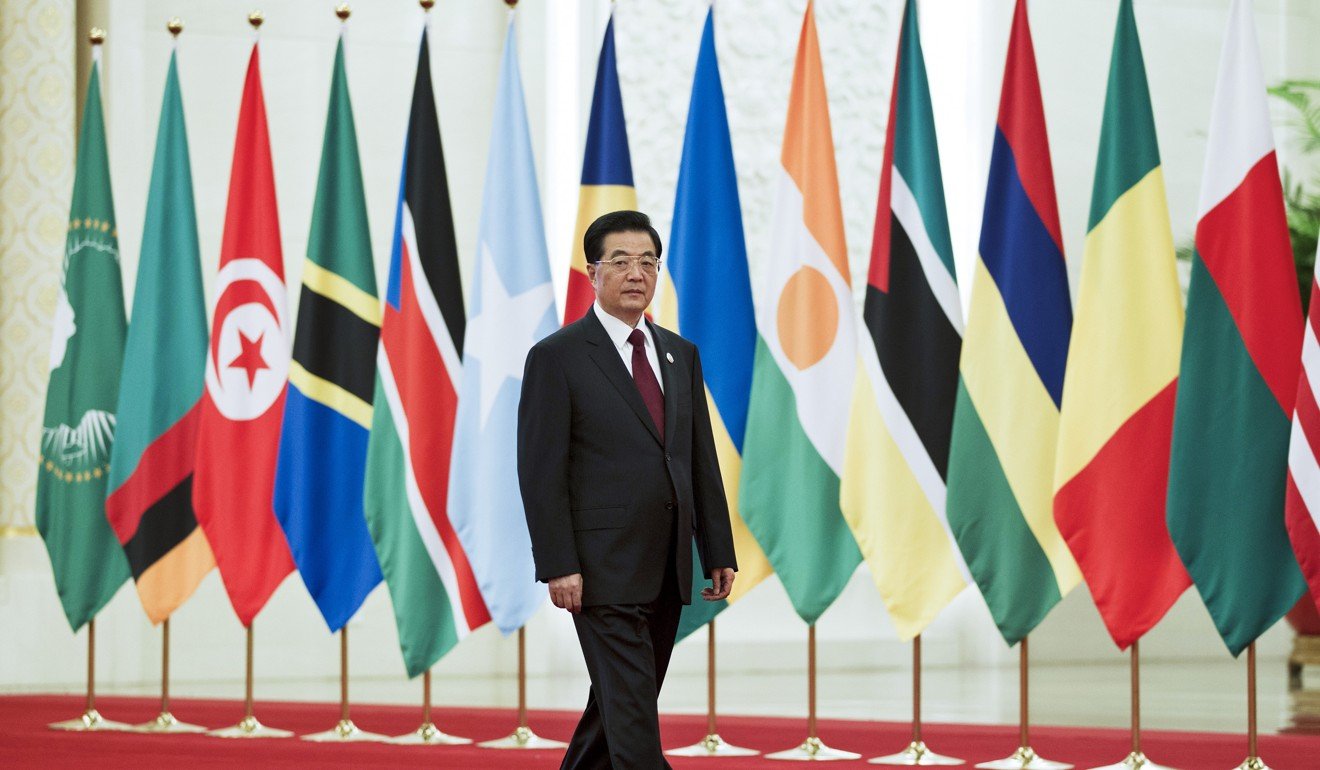 "China-African cooperation has set a fine example for the belt and road initiative," Xu said.
Chinese trade with Africa has grown dramatically since the establishment of a triennial ministerial-level forum on China-African cooperation in 2000, especially after the 2006 summit between then president Hu and 48 African nations, including 42 heads of state, in Beijing.
Sino-African trade grew from about US$10 billion in 2000 to some US$220 billion in 2014. Between 2008 and 2014, US-African trade almost halved, falling from US$142 billion to US$73 billion.
At his first summit with African leaders in Johannesburg, South Africa, in December 2015, Xi pledged US$60 billion in funding support to finance 10 new partnerships with Africa. They ranged from energy, industrial and agricultural projects to security and military cooperation and emergency food and health aid.
For the past three years, a ­Chinese spending spree has helped forge infrastructure networks in Africa, with dozens of projects covering everything from railway lines, highways, ports and airports to power stations.
China is currently building its first overseas military base in the strategically located nation of ­Djibouti on the Horn of Africa, ­sitting on the gateway to Egypt's Suez Canal, which is one of the world's busiest shipping corridors. Just a few kilometres from a US military outpost, China's base, which Beijing describes as a logistical support facility, is expected to be ready soon.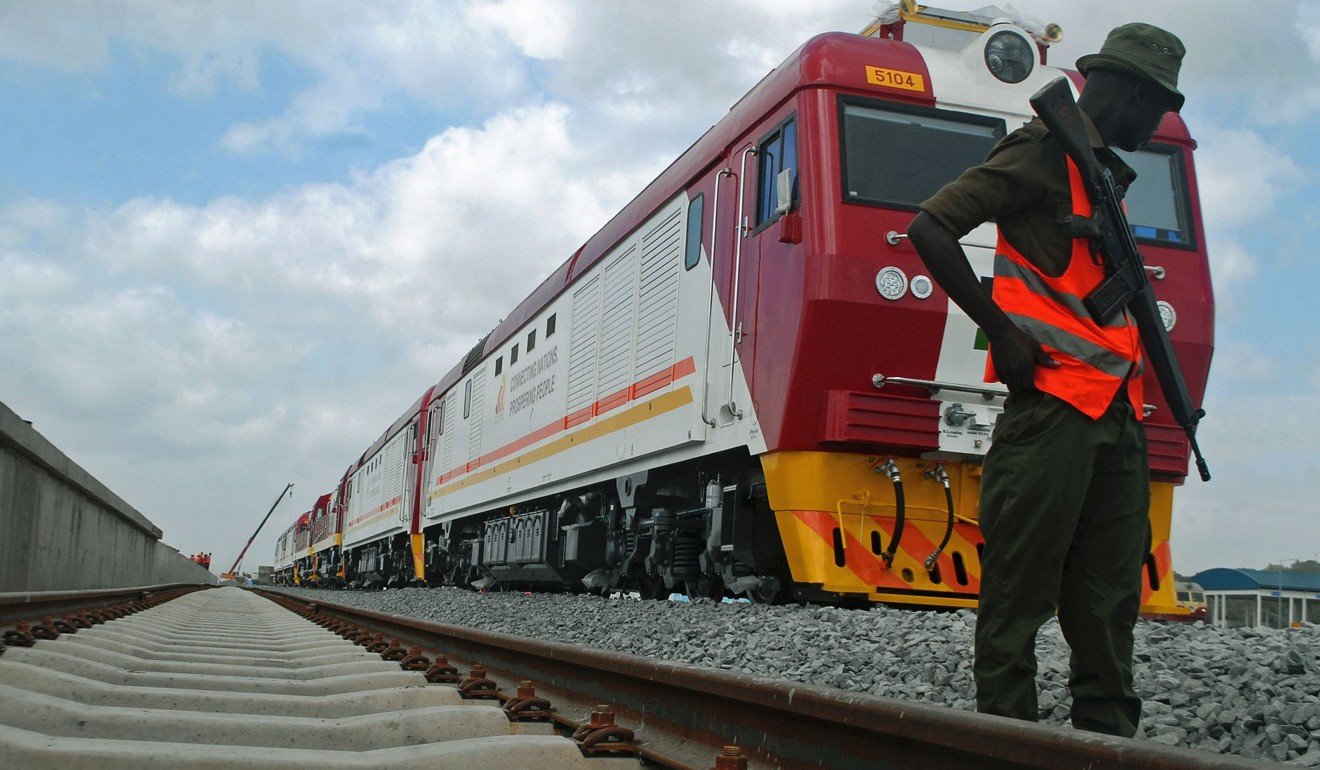 Beijing has repeatedly denied it has any ambition to increase its maritime influence abroad, but securing the substantial oil and other energy supplies needed to sustain China's economic growth remains a top priority.
China is also building a new deep-water port in Cameroon and is believed to have been involved in, or be planning to build, ports in Senegal, Ghana, Gabon and ­Tunisia, along Africa's ­western and northern coasts.
China is now the world's biggest importer of oil, having overtaken the US, and Africa is its second-biggest source of supply, after the Middle East. According to official Chinese statistics, Africa now provides more than 20 per cent of the nation's crude imports.
But while Beijing has steadily increased its oil imports from ­Angola, Nigeria, South Sudan and Congo-Brazzaville, it has also earned notoriety for maintaining close ties with oil-rich but corrupt autocratic regimes.
Its insatiable quest for steady energy supplies and its deep ­involvement in corruption-prone infrastructure projects across the continent have seen its African development strategy criticised in the West. Meanwhile, some ­African nations have said China's Africa policy was exploitative, ­calling it "cement and concrete diplomacy".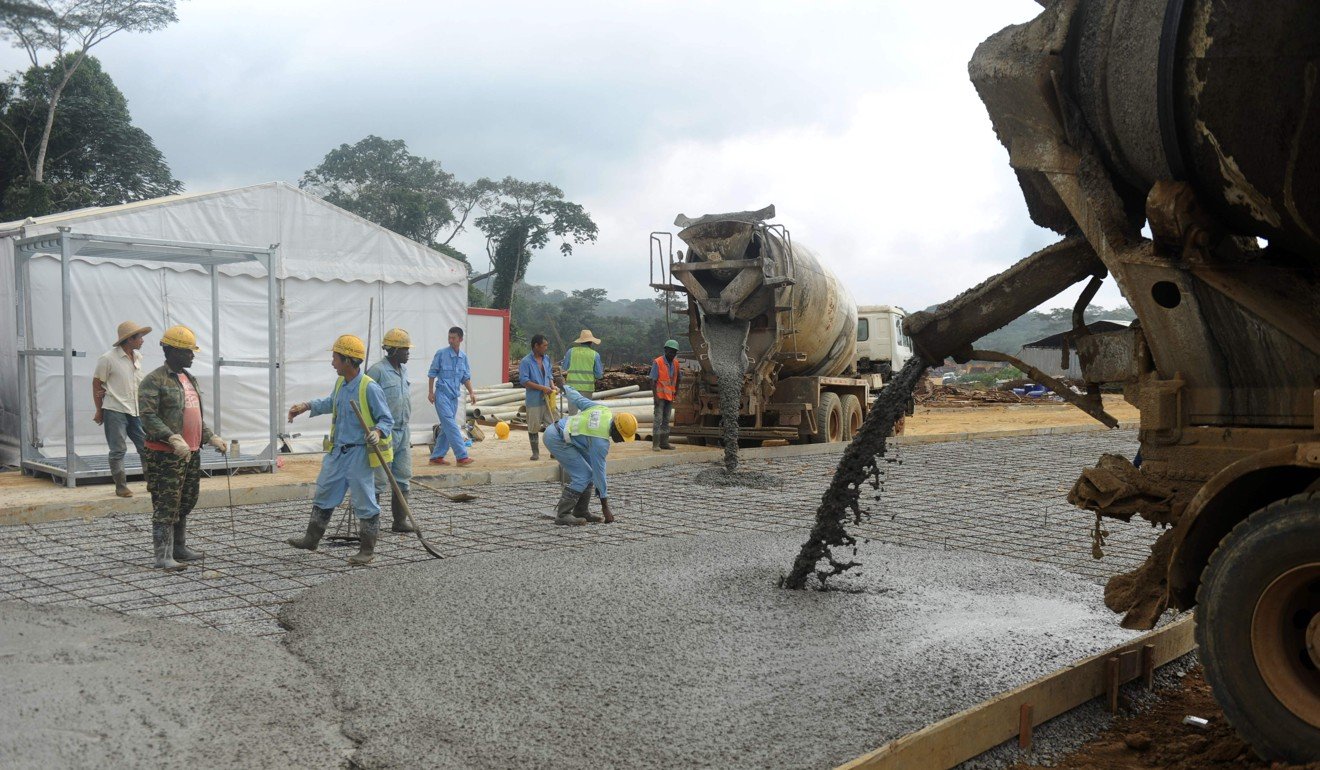 Chinese envoys, including Lin Songtian, a top diplomat in charge of African affairs at the ­foreign ministry, have repeatedly dismissed such criticism, citing China's experience of addressing its own infrastructure deficits to boost economic development.
The ministry said that by the end of 2013, China had built 34 power plants, nine ports, 14 airports, 11 bridges and numerous sports stadiums across Africa. It had also completed 3,200km of railway line and 3,530km of highways in Africa.
"We hope that more countries will make earnest efforts to help Africa with infrastructure development as China does, and work with China to help Africa realise independent and sustainable growth," Lin said in 2015.
China has also played a pivotal role in helping to improve public health facilities in many epidemic and pandemic-prone parts of ­Africa, building hospitals, providing logistical support and training medical personnel.
Beijing's unprecedented activism in the fight against the Ebola fever epidemic that broke out in West Africa in 2014, killing more than 11,000 people, has been widely praised globally as an example of behaving like a ­responsible power.
Citing public opinion polls suggesting China is viewed positively in Africa, Zhiqun Zhu, director of the China Institute at Bucknell University, Pennsylvania, said the problems associated with Chinese investment had ­often been exaggerated.
"In fact, over the past decade, China has been addressing some of the legitimate concerns raised by some Africans, such as protecting the environment and creating jobs locally," he said. "China's ­investment in Africa has become more sophisticated now."
However, Chinese diplomats and analysts recognise that the ­expansion of the country's ­business activities in Africa, a ­continent mired in political and security risks, comes at a price.
China's three biggest state-owned oil companies, Petro­China, China Petroleum & Chemical (Sinopec) and China National Offshore Oil Corporation (CNOOC), which together ­account for around 92 per cent of the nation's oil output, have been competing for African energy ­resources over the past decade.
While they have quickly caught up with some large Western oil companies that have been operating in Africa for decades, their ambitious operations have often fallen victim to political ­instability and security hazards, especially in the wake of the Arab spring demonstrations and uprisings that began in late 2010.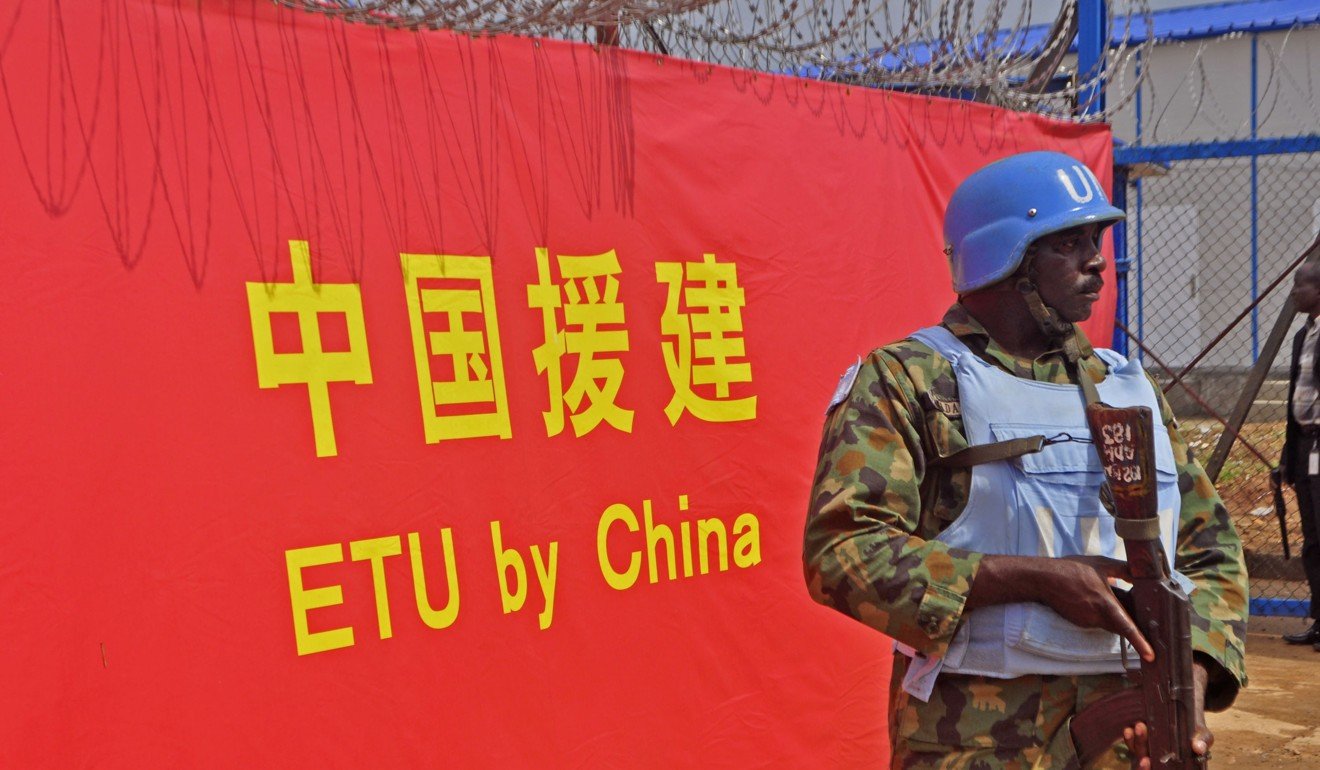 PetroChina, which has been operating in Sudan since the mid-1990s, is now the biggest investor in the oil-rich country, accounting for 75 per cent of foreign investment in its energy sector. It is also active in South Sudan, which gained independence in 2011.
Bolstering the Chinese presence, Beijing has deployed troops to serve as UN peacekeepers in both countries over the years.
Although Beijing usually sees itself as a peace broker, its deepening and complex involvement in the region, especially its solid ties with many undemocratic ­African governments, has also posed major challenges to China's traditional non-interference policy.
Historically, Africa has been one of the key battlegrounds in Beijing's efforts to sever Taiwan's diplomatic relationships, with economic and trade tools proving the most effective in its decades-long campaign to squeeze ­Taiwan's international space. Last year, two tiny and economically insignificant countries in West Africa, Gambia and Sao Tome and Principe, became the latest to switch diplomatic­ ­allegiance from Taipei to Beijing.
According to the US-based AidData service, African states that agree to sever ties with Taipei usually witness major shifts in the inflows of Chinese investment.
Africa has also been the stage for competition between China and the US.
Many analysts believe US President Donald Trump's isolationist foreign policy and his proposed massive cuts to American financial and economic aid to ­Africa will give China's belt and road initiative a major push.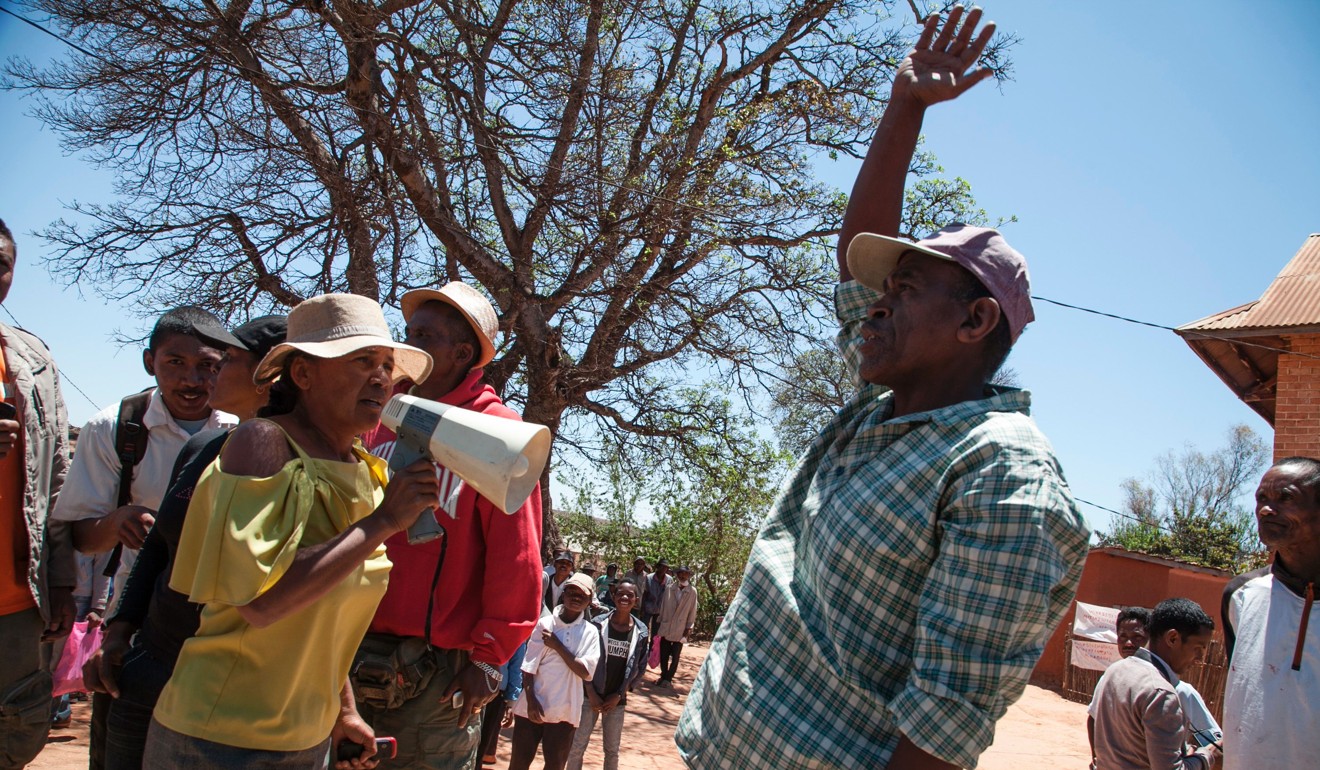 "Trump currently has not ­revealed an Africa policy," Yun Sun, of the Stimson Centre in Washington, said.
"If anything, looking at his budget proposals, Africa is un­likely to be his focus or priority. This will create a de facto push for Africa to get closer to China."
Both Sun and Zhu noted that China and the US had in the past cooperated in various areas in ­Africa, such as in fighting piracy off the coast of Somalia, promoting economic growth and maintaining peace in Sudan.
"Given the current cooperative momentum between Xi and Trump [following their first summit in Florida last month], I foresee more bilateral discussion and potential cooperation between the US and China on Africa security issues," Sun said.
Zha Daojiong, a specialist in international economics at ­Peking University, said African nations generally had closer and more diversified ties with the US, but that it might be too early to talk about collaboration between ­Beijing and Washington on ­African affairs.
While Chinese ties with the ­African continent were still in many ways in their early stages, most had "developed a life of their own and do not require attention from the US government to ­nurture", he said.
Analysts also noted that ­Africa's development had ­frequently been hampered by political turbulence, especially since the Arab spring, which posed fresh challenges to China's ambitions on the continent.
World Economic Forum ­statistics indicate that political ­instability has become more prevalent in recent years and that ­Africa's six largest economies, including South Africa, Egypt and Nigeria, have all experienced slowing growth.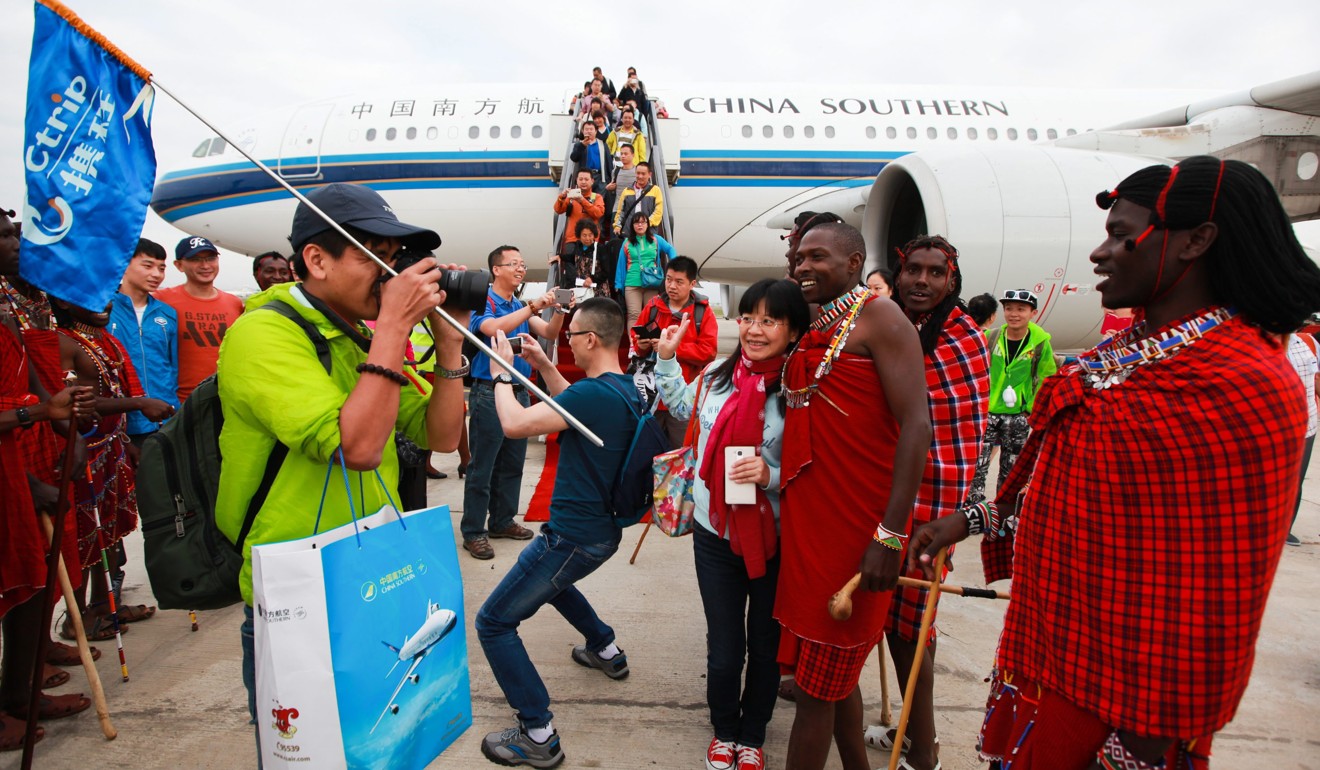 Pang Zhongying, an international affairs expert at Beijing's Renmin University, said it remained to be seen whether China could meet its promise of helping Africa find a new path towards development and prosperity, while securing its own economic and political interests in the face of mounting challenges.
"Despite Beijing's lofty ­rhetoric about not engaging in neocolonialism in Africa, we have yet to see a well-articulated definition and development strategy for the belt and road initiative, which is essential to avoid turning those infrastructure projects into white elephants," he said.
Pang said that Beijing should seek cooperation from former ­colonial powers such as France and Britain.
Kerry Brown, director of the Lau China Institute at King's College, London, also expressed concerns about China's role in Africa.
"China has a huge learning curve in trying to deal with such a complex and very demanding place, and it has made many mistakes over the last few years, from 2007 onwards," he said.
"It is not so much a question of whether China includes Africa in the belt and road. As we have seen elsewhere, the hunger to get ­Chinese money means most of the rest of the world, whether they are in the belt and road initiative or not, are trying to plot their way in. Africa is almost inevitably going to be interested.
"They key thing is whether China is willing to work more deeply in partnership with people like the French, British or Americans, many of whom know and understand Africa much better than its experts do."