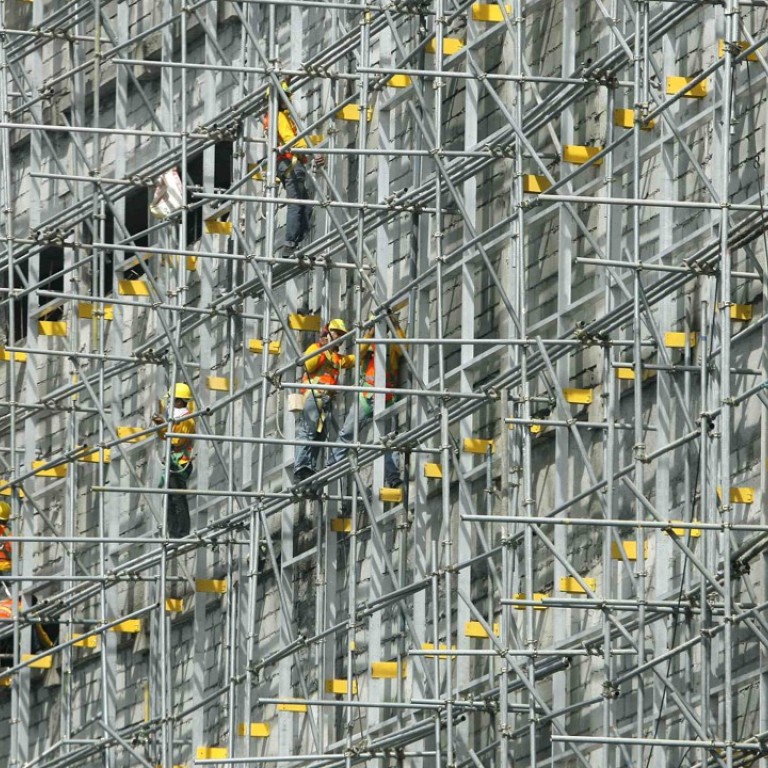 Duterte the bridge builder to push infrastructure projects in Beijing
Philippine President Rodrigo ­Duterte is expected to push for Chinese help to improve his country's dilapidated infrastructure when he visits Beijing next week, analysts said.
Duterte would also set aside South China Sea sovereignty issues and discuss cooperation with China in the disputed waters in talks with Chinese leaders on the sidelines of a summit for the "Belt and Road Initiative", ­observers said.
The Duterte administration has launched a US$72 billion, three-year programme to build much-needed infrastructure in the Philippines by 2020. The projects run the gamut from transport to water resources, sewerage and flood management.
Some of that programme overlaps with China's pledged US$15 billion in investment in the Philippines. These projects ­include a railway and a hydro­electric dam but many of them have yet to get off the ground.
Dai Fan, a specialist in Sino-Philippine relations at Jinan University in Guangzhou, said Duterte would be keen to have a practical impact.
"At the end of next month, ­Duterte will have been in office for a whole year. But his plan to revive the Philippines through infrastructure projects has largely stayed on paper. So he is a bit anxious," Dai said. "Duterte does not want others to label him as someone who only gives lip service. He wants to take the chance to get the Chinese projects started as soon as possible."
Unlike his predecessor ­Benigno Aquino, Duterte has taken a more conciliatory ­approach with China since taking office, focusing on economic ­cooperation and putting aside the two countries' maritime dispute in the South China Sea.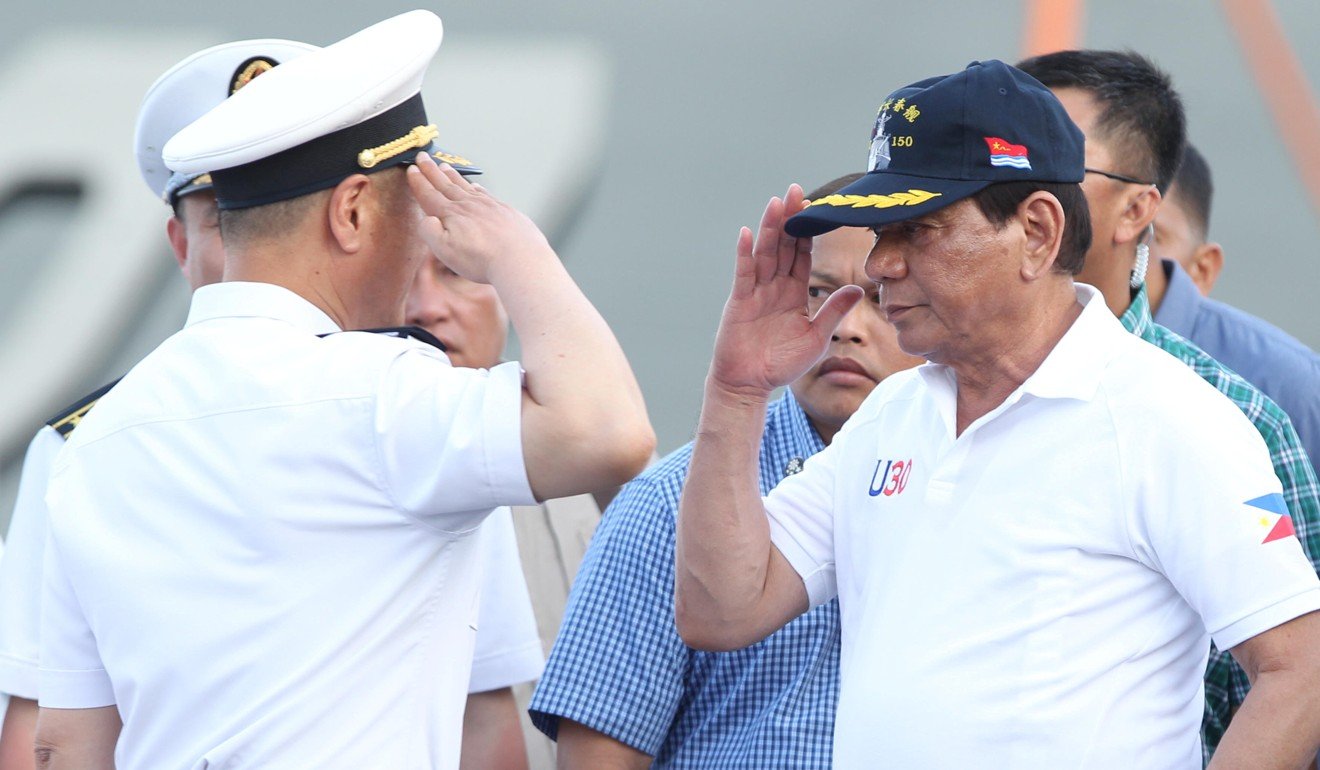 Wu Shicun, president of the National Institute for South China Sea Studies, said the Philippine leader would also call for more ­cooperation with China in the contested waters and might start bilateral talks with China on the maritime dispute.
"China and the Philippines will discuss how to jointly protect the ocean, develop common fishing zones and upgrade maritime search and rescue," Wu said.
"And it's possible the two countries will launch a bilateral mechanism to discuss the maritime dispute during Duterte's visit to Beijing this time, as an additional way to the solve the issue."
China has long pushed for ­bilateral talks with the various competing claimants to the South China Sea, but has failed to make headway as the other claimants prefer to solve the issue in multilateral platforms.
Acting Philippine Foreign ­Affairs Secretary Enrique Manalo said economic cooperation was more important to both countries now. "There are many challenges affecting China, the Philippines and [the Association of Southeast Asian Nations] as a whole. It's ­important to increase cooperation to address these challenges. The important thing is to promote prosperity ," Manalo said.
This article appeared in the South China Morning Post print edition as: Duterte the bridge builder to push infrastructure agenda with China