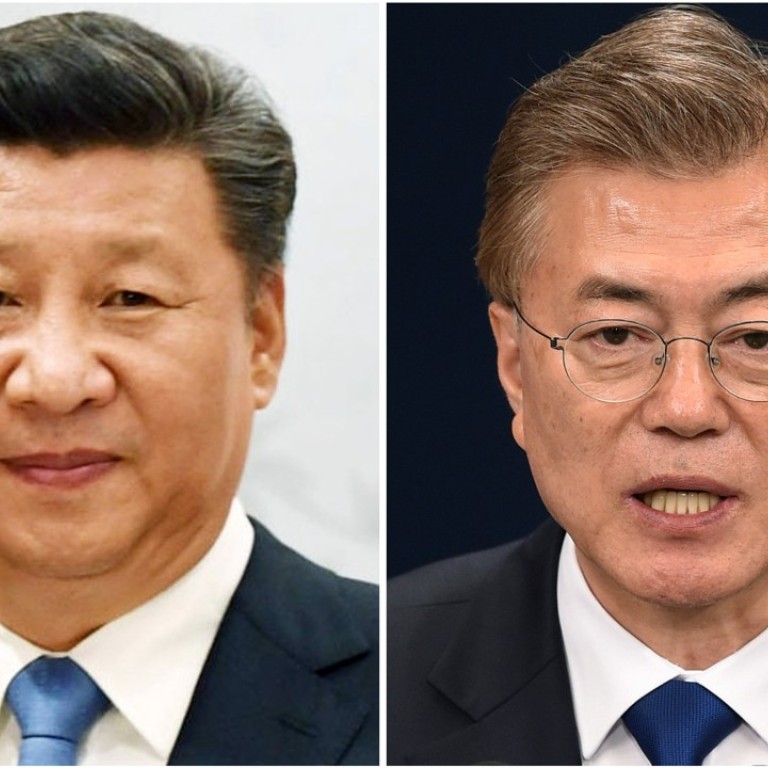 Leaders of China and South Korea discuss Pyongyang nuclear crisis
Xi Jinping and Moon Jae-in agree in phone call that stripping North Korea of nuclear capability is the 'common goal' of both nations
South Korea's newly elected leader, Moon Jae-in, has told ­Chinese President Xi Jinping that he plans to send a special delegation to Beijing for talks on North Korea and a controversial US ­missile defence system as he launched international efforts to defuse tensions over the Korean peninsula.
The two leaders spoke by phone on Thursday, during which they agreed that stripping Pyongyang of its nuclear capabilities was a "common goal" of the two ­nations, Moon's spokesman, ­Yoon Young-chan, said.
In the 40-minute conversation, they agreed to exchange special envoys "at an early date", with Moon proposing to send a separate delegation to Beijing and Xi inviting him to visit the capital, Yoon said.
Xi said China and South Korea were close neighbours but both sides should respect each other's legitimate interests.
"Both sides should try their best to seek common ground and handle disputes properly," Xi was quoted by Xinhua as saying.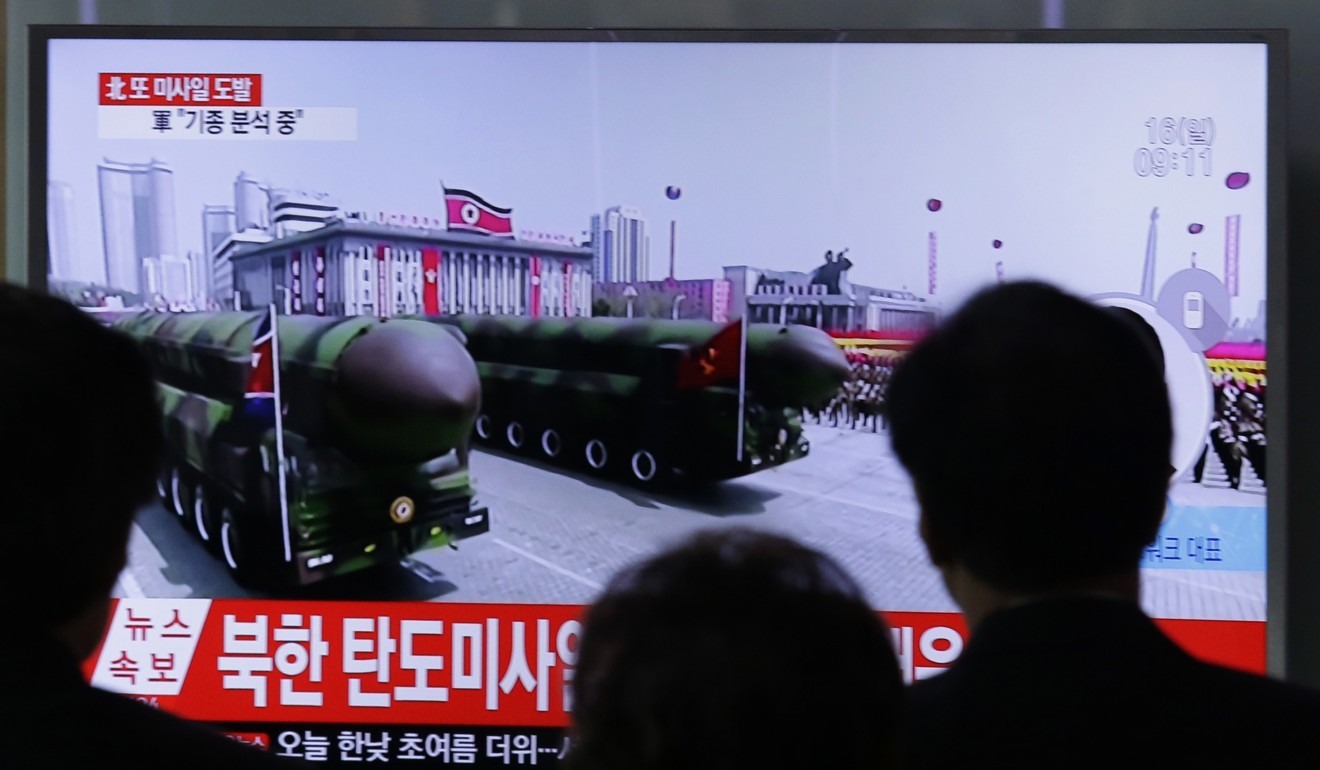 China and South Korea ­enjoyed a warm relationship early in the tenure of Moon's predecessor, Park Geun-hye. But ties ­deteriorated after Seoul agreed to the deployment of the US Terminal High-Altitude Area Defence (THAAD) anti-missile system, which Beijing deems a threat to its national security.
Beijing has not sent an invitation to South Korean leaders to attend its global infrastructure and trade summit that begins on Sunday, and Chinese companies have vowed to stop doing business with their South Korean counterparts.
A South Korean diplomat said Seoul had proposed discussing THAAD several times with Beijing but did not receive a response.
Observers said the change of administration in Seoul could ­create momentum for the two sides to engage in talks, and seek common ground to resolve ­disagreements over THAAD.
Moon favours engagement with Pyongyang to bring it to the negotiating table, unlike his conservative predecessors and the administration of US President Donald Trump, which backs stronger sanctions and has threatened military action.
In a separate 25-minute conversation between Xi and Japanese Prime Minister Shinzo Abe, the two leaders agreed to cooperate closely over North Korea.
Lee Kyu-tae, an economics and geopolitics analyst from South Korea's Catholic Kwandong University, said the discussion ­between Moon and Xi was a sign of improving ties between the two nations.
"It indicates a change in China's attitude and gives the ­administration of Moon chances for dialogue," Lee said.
"But China has to drop the retaliation against South Korea, for example in economic and tourism aspects."
This article appeared in the South China Morning Post print edition as: Moon offers to send team to china for talks