Taiwan
Get more with myNEWS
A personalised news feed of stories that matter to you
Learn more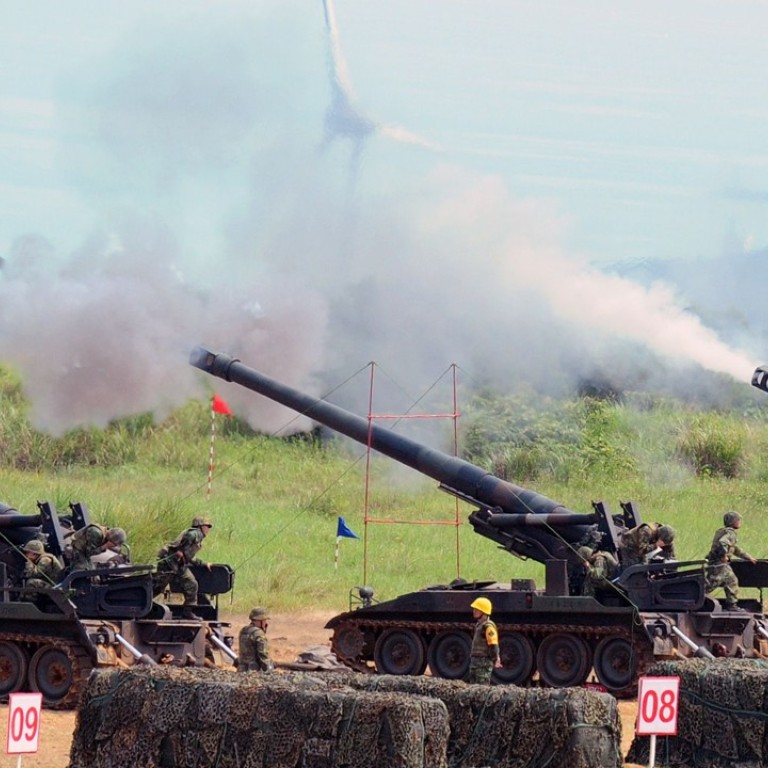 Taiwan touts benefits to US of its weapons purchases
Comments certain anger China and further strain ties with the island
Taiwan will continue to buy arms from the United States with its purchases boosting employment in at least six US states and narrowing the bilateral trade gap, the government has told the United States, in rare public comment sure to anger China.
Taiwan's military purchases "have boosted the local economy of and employment in states such as Alabama, Arizona, Florida, Utah, Ohio and Pennsylvania," the government said as part of the public comment process for a US official probe into the causes of its trade deficits.
Companies like Raytheon, Lockheed Martin, Boeing, Sikorsky and BAE Systems have benefited from Taiwan's purchases of missile defence systems, attack helicopters, fighter jets, and other amphibious assault vehicles, it said. The island's own efforts to build up an indigenous defence industry would not affect procurement from the US, it added.
Taiwan and the United States usually keep a low profile on their military exchanges because it angers Beijing, which has never renounced the use of force to bring the island under its control.
The United States is the island's biggest political ally and is obligated under US law to help Taiwan defend itself.
The 40-page English-language response released by Taiwan's cabinet late on Thursday stated that US-Taiwan ties were a "top priority" and that the island was "open to any possible proposals that will strengthen US-Taiwan trade relations on a fair and mutually-beneficial basis."
It provided rare detail on the impact to the United States of Taiwan's military buys and follows President Donald Trump's calls for allies to pay their fair share of defence costs, reduce trade gaps and boost US jobs.
From 2008 to 2015, Taiwan was the 7th largest source of procurement for military-related goods for the United States and on average military sales have amounted to US$2 billion annually, Taiwan said.
It said that trade data accounting for arms sales, and the after-sales service and personnel training that come with it, would further close the trade gap between Taiwan and the United States.
In an interview with Reuters last month, Taiwan President Tsai Ing-wen said she doesn't rule out purchasing F-35s, the most expensive and advanced stealth jet in the US arsenal. Her comment drew immediate objection from China's defence ministry.