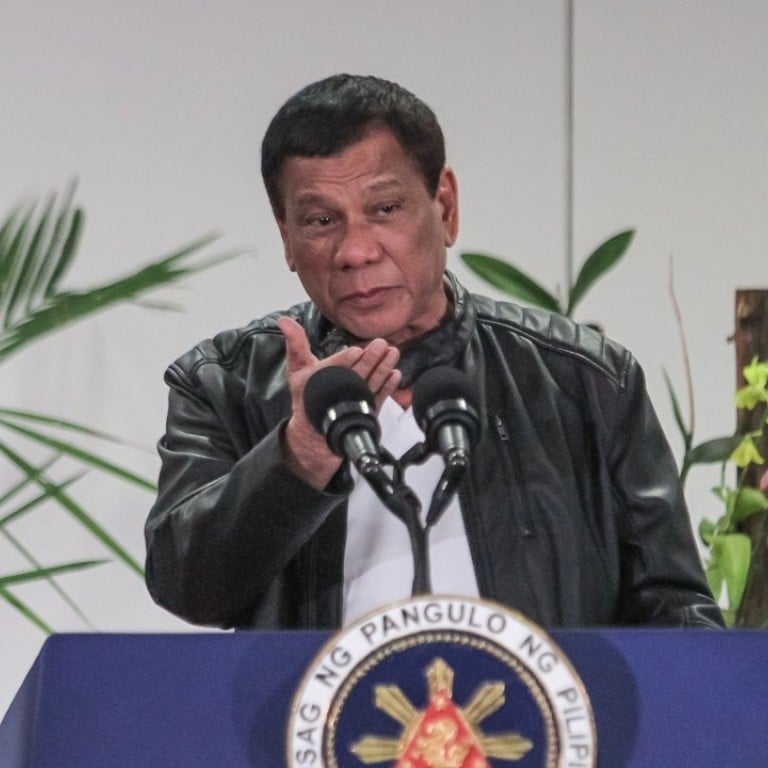 Hague ruling 'put a stop' to China's island-building in disputed waters
But Philippine envoy admits tribunal's decision did not affect Beijing's claims in South China Sea
Manila's victory in an international ruling on the South China Sea nearly a year ago has achieved little in persuading Beijing to give up its claims to the disputed waters, but it has deterred China from further land reclamation in the region, the top Philippine envoy to Beijing said on Wednesday.
The message was delivered by ambassador Jose Santiago Santa Romana to a group of Philippine media ahead of an official Sino-Philippine meeting about the ­disputes on Friday.
Manila was "able to prevent the reclamation of the Scarborough Shoal [by China] for one year" and also managed to extract concessions from Beijing on fishing rights near the shoal, Romana, a former Beijing-based journalist, said.
The message is seen as part of Philippine efforts to deflect ­criticism that President Rodrigo Duterte was too soft on Beijing over the maritime dispute, to pave the way for the Sino-Philippine meeting in Guiyang, Guizhou province on Friday.
Romana will chair the meeting with Vice-Foreign Minister Liu Zhenmin. Liu was to meet senior diplomats from the ten Association of Southeast Asian Nations in Guiyang ­on Thursday.
China has shown little intention of softening its claim to what it sees as Chinese territory in the Scarborough Shoal.
Foreign ministry spokeswoman Hua Chunying said on Wednesday that Beijing's position on the dispute remained ­unchanged.
"What China does or doesn't do on Huangyan Island is a matter within China's sovereignty," Hua said, using the Chinese name for the disputed island.
At the same time, Hua called for further "political mutual trust" between Beijing and Manila.
China's vast claims in the South China Sea were invalidated last July by an international tribunal in The Hague, in a case brought by the former Philippine government. But relations between Beijing and Manila quickly improved after Duterte took power last year and promised to put aside the territorial disputes in exchange for economic help.
Friday's meeting will be the first time the two governments have discussed South China Sea disputes since the Hague ruling.
Romana said on Wednesday that he had been told by Duterte to focus on "finding a peaceful and diplomatic approach to resolve the issue" with China and to avoid confrontation or violence.
"When you insist on sovereignty as the lens to view the issue, of course the other side will also view it that way," he said "But if you are able to view it from a ­regional or a higher perspective, then it's possible to achieve cooperation, for example in protecting the environment in the South China Sea or promoting fishery resources."
As a confidence-building measure, he said China would give – not loan – US$500 million to build two bridges across the Pasig, Manila's main river. This was in addition to an earlier US$100 ­million grant from China.