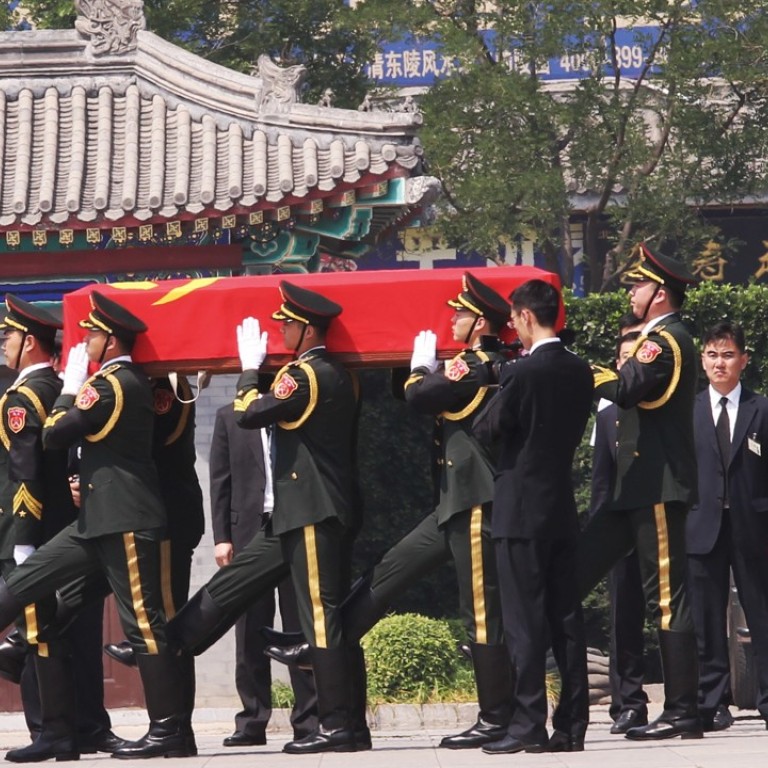 Chinese leaders honour late leading envoy Qian Qichen
Hundreds of guests including China's state leaders and diplomats bid farewell to late vice-premier Qian Qichen in Beijing on Thursday morning.
Among those who sent wreaths were Chinese President Xi Jinping, Premier Li Keqiang, the five other members of the Politburo Standing Committee, former president Jiang Zemin, and former premiers Li Peng and Zhu Rongji.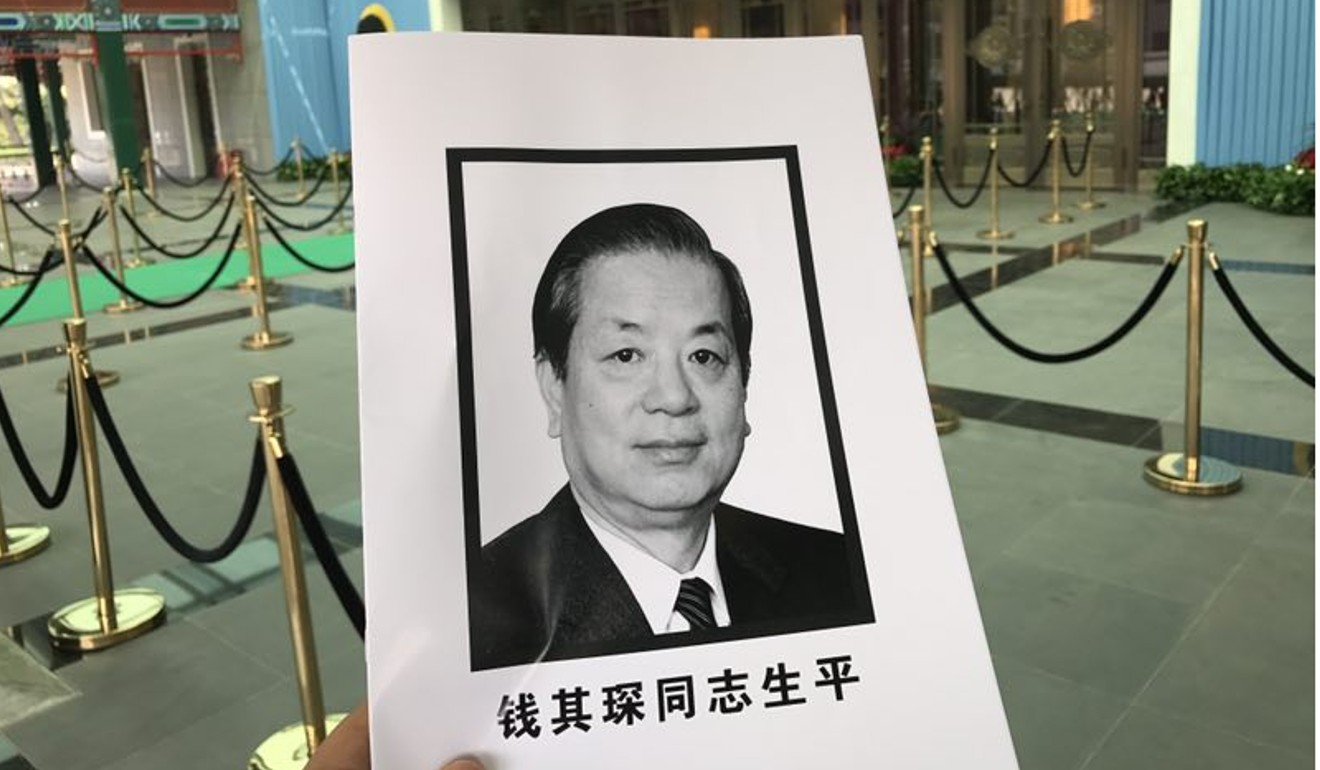 Qian, 89, a top diplomat for a decade beginning in 1993, played a critical role in managing the handovers of Hong Kong and Macau to China and Beijing's efforts to normalise relations with the West after 1989.
His death on May 10 was came just weeks before the 20th anniversary of Hong Kong's return to China on July 1.
Fu Ying, chairwoman of the National People's Congress' Foreign Affairs Committee, and Hong Kong Chief Executive Leung Chun-ying, who is also a vice-chairman of the country's top political advisory body, were in attendance at the ceremony at Babaoshan Revolutionary Cemetery.
Wang Guangya, director of the Hong Kong and Macau Affairs Office of the State Council, said Qian was a distinguished diplomat and state leader.
"He was an outstanding policymaker and enforcer. Vice-premier Qian made an outstanding contribution to China's foreign policy and the smooth transition of the handover of Hong Kong and Macau," Wang said, as reported by Hong Kong's Now TV.
As head of the Preparatory Committee for the Hong Kong Special Administrative Region from 1995, Qian oversaw the return of the city to Chinese sovereignty in 1997.
He played a similar role in the lead-up to Macau's handover in 1999.
Qian also led Beijing's efforts to normalise relations with the West after the military crackdown on the student-led pro-democracy movement on June 4, 1989. Washington led the Western world in imposing economic sanctions on China.
Yang Wenchang, former deputy foreign minister, praised Qian's efforts in leading the nation out of its "most difficult period".
"He led us in getting out of the sanctions and brought China back to the path of reform and opening up," said Yang, reported Now TV.
In his two decades as foreign minister and vice-premier, Qian oversaw several major stand-offs with the United States, including the Taiwan Strait missile crisis, NATO's bombing of the Chinese embassy in Yugoslavia and the mid-air clash of a Chinese jet fighter and a US spy plane over the South China Sea.
Qian became China's top foreign policy adviser when he was elevated to the Communist Party's decision-making Politburo at the 14th party congress in late 1992. The following year, he was named vice-premier of the State Council in charge of diplomacy.
Qian retired from the party and government posts during a major leadership reshuffle that began in 2002.
This article appeared in the South China Morning Post print edition as: Xi leads mourning at funeral for Qian Qichen