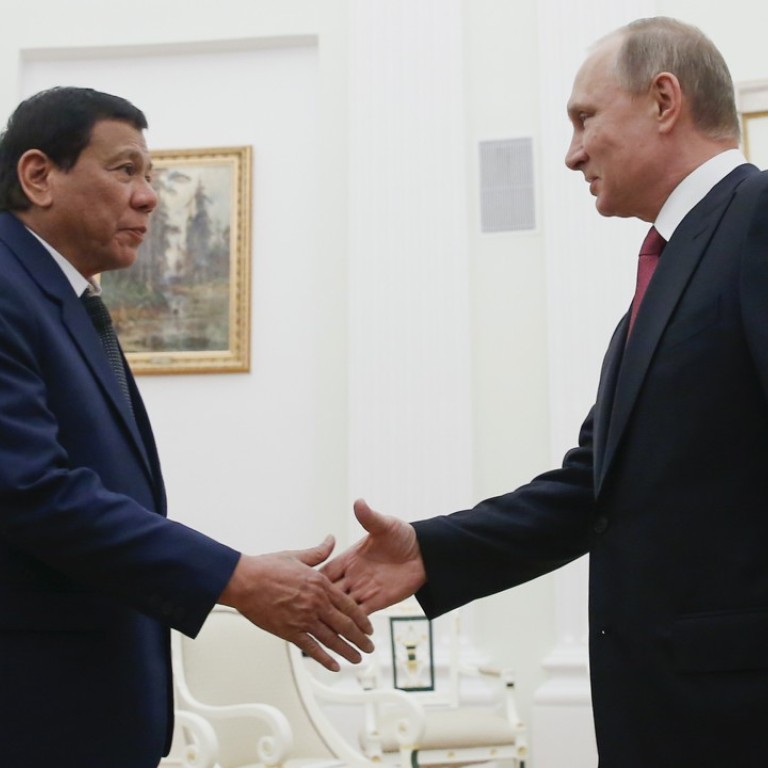 Is this the cusp of a post-American order in Asia?
Richard Heydarian explains that under Rodrigo Duterte, Washington's oldest treaty ally in Southeast Asia is building a deep and enduring relationship with Moscow
Philippine President Rodrigo Duterte's recently-concluded visit to Moscow (May 22-26) reflects a broader shift in the Eurasian geopolitical landscape. Though the Filipino leader had to cut his visit short, he held an earlier-than-scheduled meeting with Russian President Vladimir Putin, where the two sides discussed ways to improve an historically anaemic relationship. It was the second formal meeting between the two leaders in less than six months.
Upon his return, Duterte shifted his focus to stamping out terrorist attacks by Islamic State-affiliated groups in his home island of Mindanao, which was immediately placed under a state of martial law. But he left his key cabinet officials as well as a large business delegation to oversee the signing of 10 major agreements and various measures to deepen strategic, defence and trade linkages between the two distant nations.
Crucially, they signed an Agreement on Defence Cooperation (ADC), which paves the way for more exchanges, training, and potentially even joint military exercises between the Russian and Philippine armed forces. The two sides also signed an agreement on Exchange of Intelligence Information, with a particular focus on counterterrorism and religious extremism, which has been of great concern to both Manila and Moscow in recent years in light of the rise of IS and its global affiliates across the Caucasus and Southeast Asia. Duterte expressly asked for greater Russian assistance in dealing with the IS threat.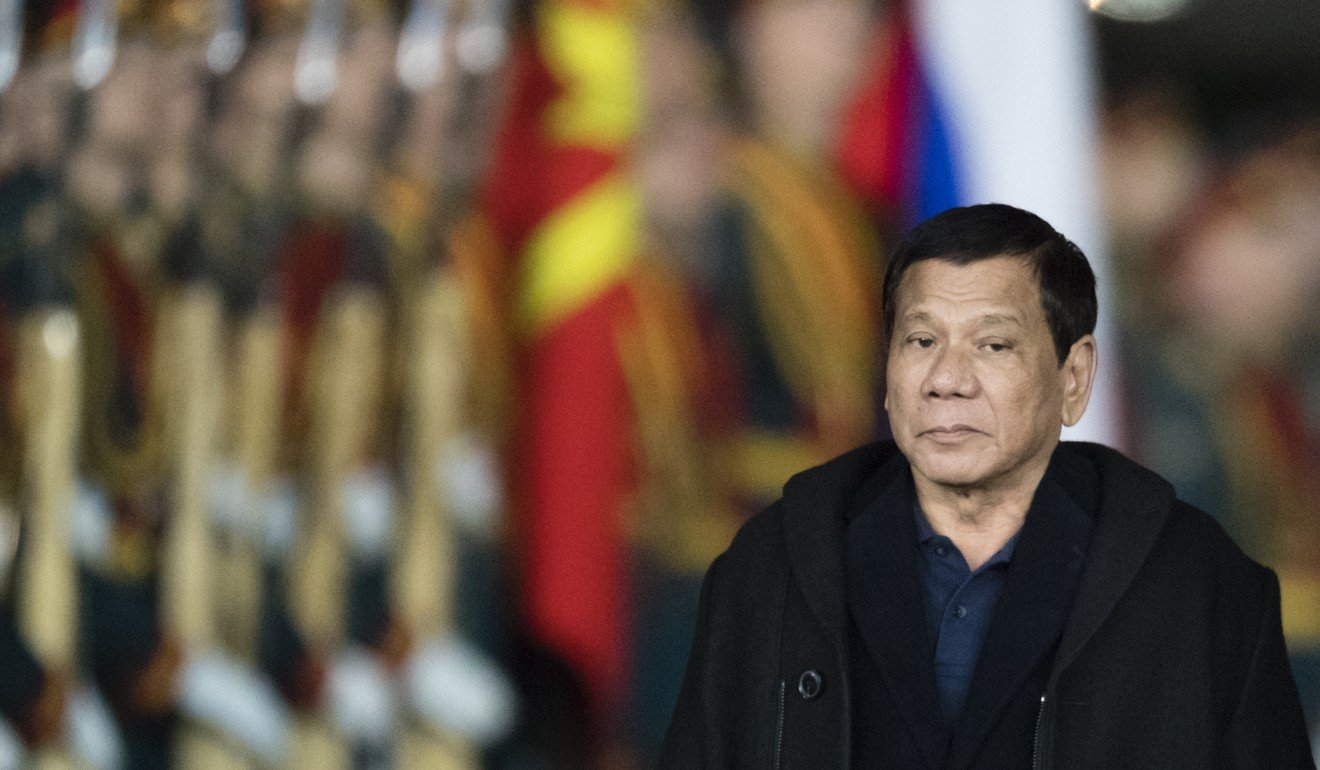 The two sides have also signed agreements aimed at boosting cooperation in industrial development, space and nuclear technology, and tourism. All of a sudden, Washington's oldest treaty ally in Southeast Asia has forged ahead with building a deep and enduring relationship with Moscow.
Last year, the two countries held two rounds of formal discussions, which saw the participation of Philippine defence secretary Delfin Lorenzana and former foreign affairs secretary Perfecto Yasay. Thus, Duterte's visit to Russia was largely an icebreaker, cementing Russia's emergence as a force to reckon with in East Asian affairs.
From a macro-geopolitical perspective, rising territorial tensions and creeping doubts over American leadership in Asia have provided a strategic opening for other major powers to step in.
In particular, Russia has sought to carve out new partnerships and alliances in the region, hoping to regain a measure of its long-lost influence in the Far East, where it used to reign supreme during the height of the Cold War. Under heavy Western sanctions over its invasion of Crimea, Russia is also desperate to expand its export markets and tap into booming economies of East Asia.
Since hosting the Asia-Pacific Economic Cooperation (Apec) Summit in Vladivostok, Russia's easternmost major city, Putin has tried to pull off his own pivot to Asia. Beginning with the US$400 billion agreement in 2014 to transfer natural gas to China, Russia has gradually reoriented its West-leaning foreign policy orientation.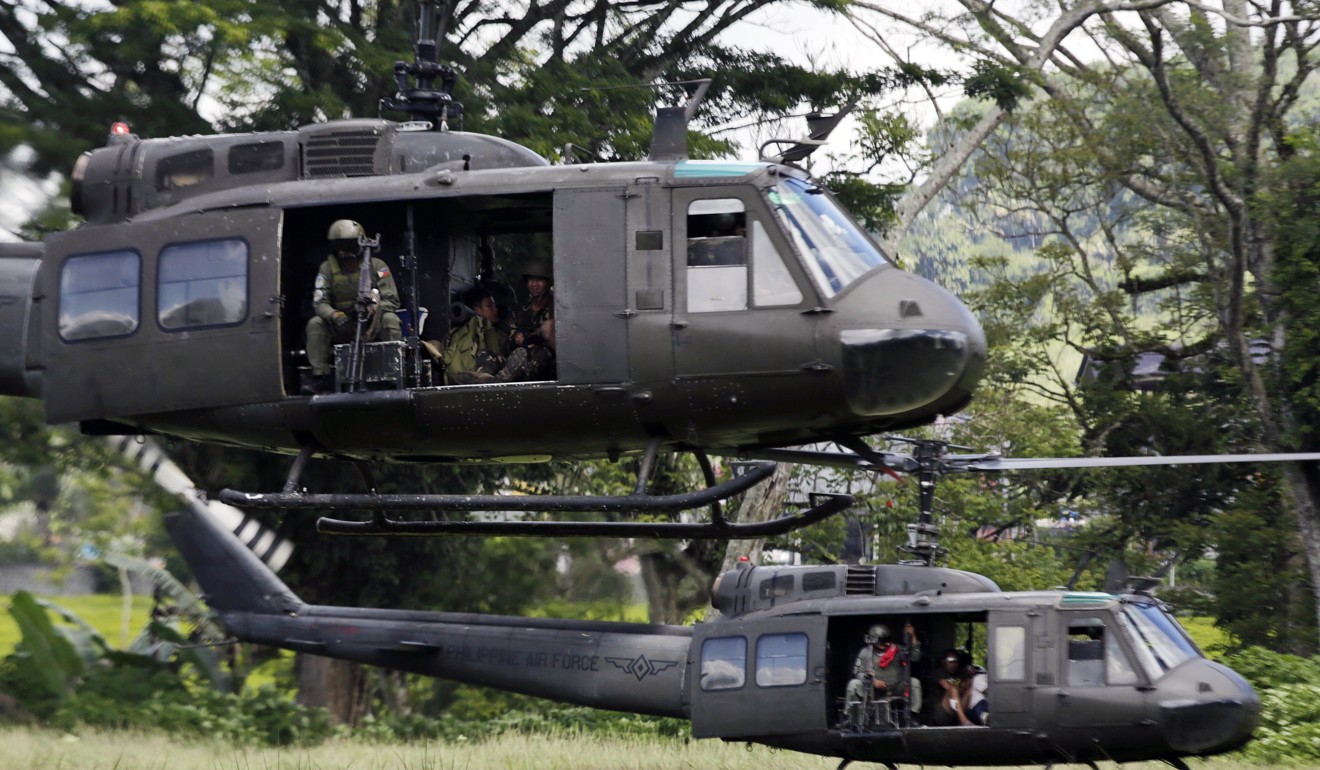 As a leading global exporter of arms as well as energy, a permanent member of the United Nations Security Council, and a non-claimant state in regional maritime disputes, Russia is in a unique position to play a constructive and consequential role in regional affairs.
In the South China Sea, Russia has conducted joint drills with China, while proposing similar arrangements with other claimant states such as Vietnam and Malaysia. It has also been negotiating basing access to Vietnam's Cam Ranh Bay, a strategic port, where it already enjoys docking rights, supports refuelling missions of its Pacific-based military assets, and built a submarine base to house six kilo-class submarines it recently sold to the Southeast Asian country.
Between 2010 and 2015, Moscow's arms exports (worth US$5 billion) to Southeast Asia more than doubled. The region already accounts for around 15 per cent of total Russian arms exports, a figure that will likely jump as regional states bulk up their defence capabilities and modernise ageing hardware.
Russia's foray into the Philippines, however, has been largely a by-product of the rise of Dutetre, who has vowed an "independent" foreign policy, which transcends traditional alliances with the West in favour of China and Russia, and described Putin as his "favourite hero".
Growing disagreements with Washington over human rights concerns has further accelerated Duterte's hope of forging a strategic partnership with Moscow. The US State Department's decision to freeze shipment of firearms to the Philippine National Police and defer a US$434 million economic aid package convinced Manila to immediately look for alternative suppliers such as Russia, which has vowed to offer advanced weaponry to replace the Philippines' heavily American and outdated military hardware.
For the first time since the end of the Vietnam War, Moscow is determined to be a key player in the East Asian geopolitical landscape. And in Duterte, Putin has found a kindred and useful regional ally. We may be on the cusp of a truly post-American order in Asia.
Richard Javad Heydarian is a Manila-based academic, columnist and author of Asia's New Battlefield: US, China and the Struggle for Western Pacific (Zed, London). His forthcoming book is Rise of Duterte (Palgrave, Macmillan).