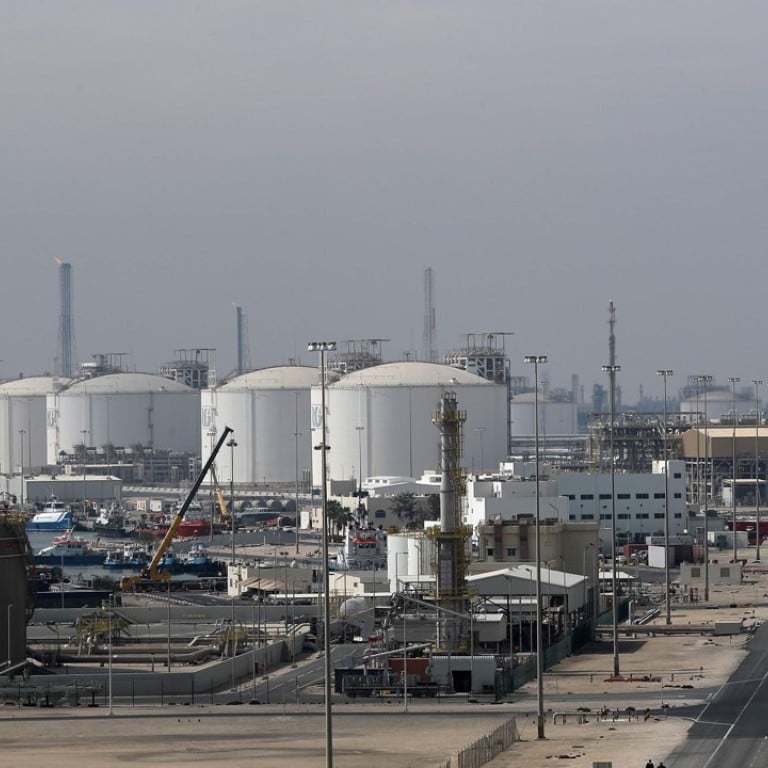 Arab states' rift with Qatar clouds China's plans for Gulf free-trade deal
Arab states' split won't hit energy supplies but could stall agreement with Beijing, analyst says
The shock decision by the Arab world's strongest powers to isolate Qatar will complicate China's efforts to reach a free-trade deal with the region, analysts said.
On Monday, Saudi Arabia, Egypt, Bahrain, the United Arab Emirates and the internationally recognised Yemeni government-in-exile said they would cut ties with Qatar over its alleged support for Iran and radical Islamist groups, including the Muslim Brotherhood.
The fallout from the decision was felt in China, which traditionally has stayed neutral in Middle East politics. Observers said ­Beijing would need to walk a fine line to expand its economic reach into the region.
Saudi Arabia is China's third-largest source of oil, while Qatar is its second-largest source of liquefied natural gas, and third-largest source of liquefied petroleum gas.
Chinese analysts said that while energy trade with the Middle East was unlikely to be affected, the region's internal disputes could stall progress on China's new Silk Road project and free-trade talks between Beijing and the Gulf Cooperation Council (GCC). The GCC's member states are Bahrain, Kuwait, Oman, ­Qatar, Saudi Arabia and the UAE.
"'[The disputes] will make it very difficult for China to deal with the region as we don't know who can represent the whole organisation," Li Weijian, from the Shanghai Institutes for International Studies, said.
China and the GCC started discussing a free-trade deal in 2004, and agreed to speed up talks to wrap up a deal.
Also at risk is China's "Belt and Road Initiative", a plan to revive trade routes through the Middle East and Central Asia into Africa and Europe.
At the China-Arab States Cooperation Forum in Doha last year, Foreign Minister Wang Yi said Qatar could be a key partner in the belt and road plan.
But Li said the severing of diplomatic ties and transport links between Qatar and the rest of the region could complicate China's infrastructure plans there.
Beijing offered a restrained response to Monday's decision.
"We are aware of related reports," foreign ministry spokeswoman Hua Chunying said.
"The Chinese side hopes the relevant countries can properly resolve their disputes through dialogue, to jointly maintain unity and to promote peace and stability in the region."
Analysts said Beijing had made a conscious effort to be even-handed in the Middle East, a region in which the US remains a powerful outside player.
"China needs to be careful when expressing its stance and avoid picking a side," Xiao Xian, head of Middle East studies at Yunnan University, said.
Observers said Monday's decision was also aimed at Iran, another of China's partners in the Middle East and Saudi Arabia's bitter rival.
Xiao said Beijing had close economic ties with both Saudi Arabia and Iran but had steered clear of the political spat between the two Middle East powers.
Just a day earlier, China voiced its support for Iran to join the Shanghai Cooperation Organisation, a security grouping dominated by Beijing and Moscow.
Li said China could not follow the West's "hard approach to impose Western-style democracy on the region". "[But] the Middle East needs a paradigm shift to move away from ideological struggles and focus on economic development," he said.
This article appeared in the South China Morning Post print edition as: Qatar rift clouds China's free-trade deal with Gulf