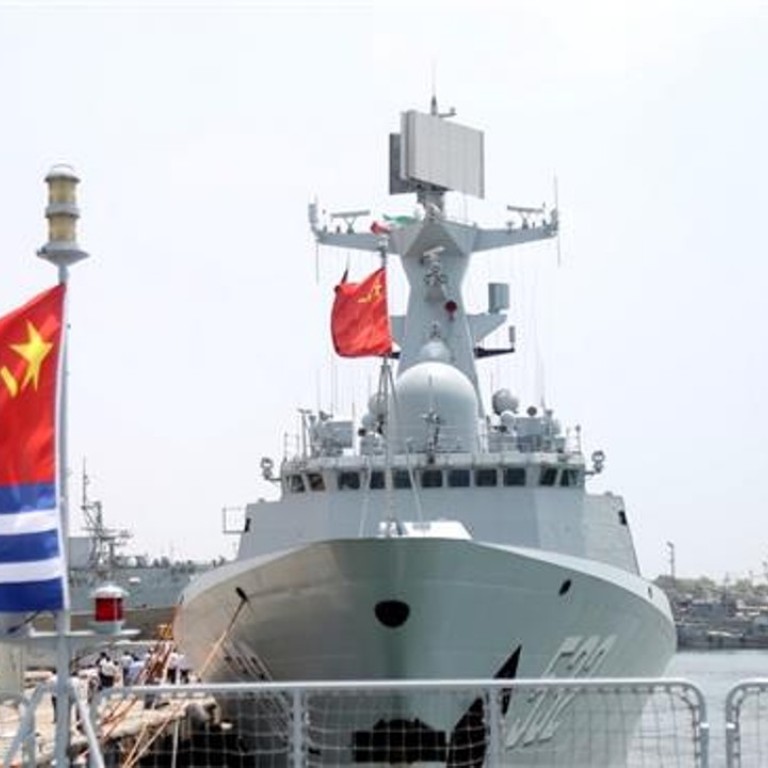 China and Iran carry out naval exercise near Strait of Hormuz as US holds drill with Qatar
China and Iran have conducted a joint naval exercise near the ­strategic Strait of Hormuz in the Persian Gulf amid rising tensions in the region.
The official IRNA news agency said the drill on Sunday included an Iranian warship and two ­Chinese destroyers, a logistics ship and one helicopter.
The Chinese flotilla went to Oman after the naval exercise, state-run Xinhua reported.
The Iranian navy assigned its Alborz destroyer, a helicopter and about 700 personnel to the ­exercise.
The Chinese flotilla had berthed at the Iranian port city of Bandar Abbas on Thursday after travelling there from the Pakistani port of Karachi, where it had docked on a training mission.
A large proportion of China's oil imports from the Middle East pass through the Strait of ­Hormuz.
The drill came amid heightened tensions between Iranian and US warships in the Gulf.
Washington has accused ­Tehran of sending fast attack boats to harass US warships passing through the Strait of Hormuz.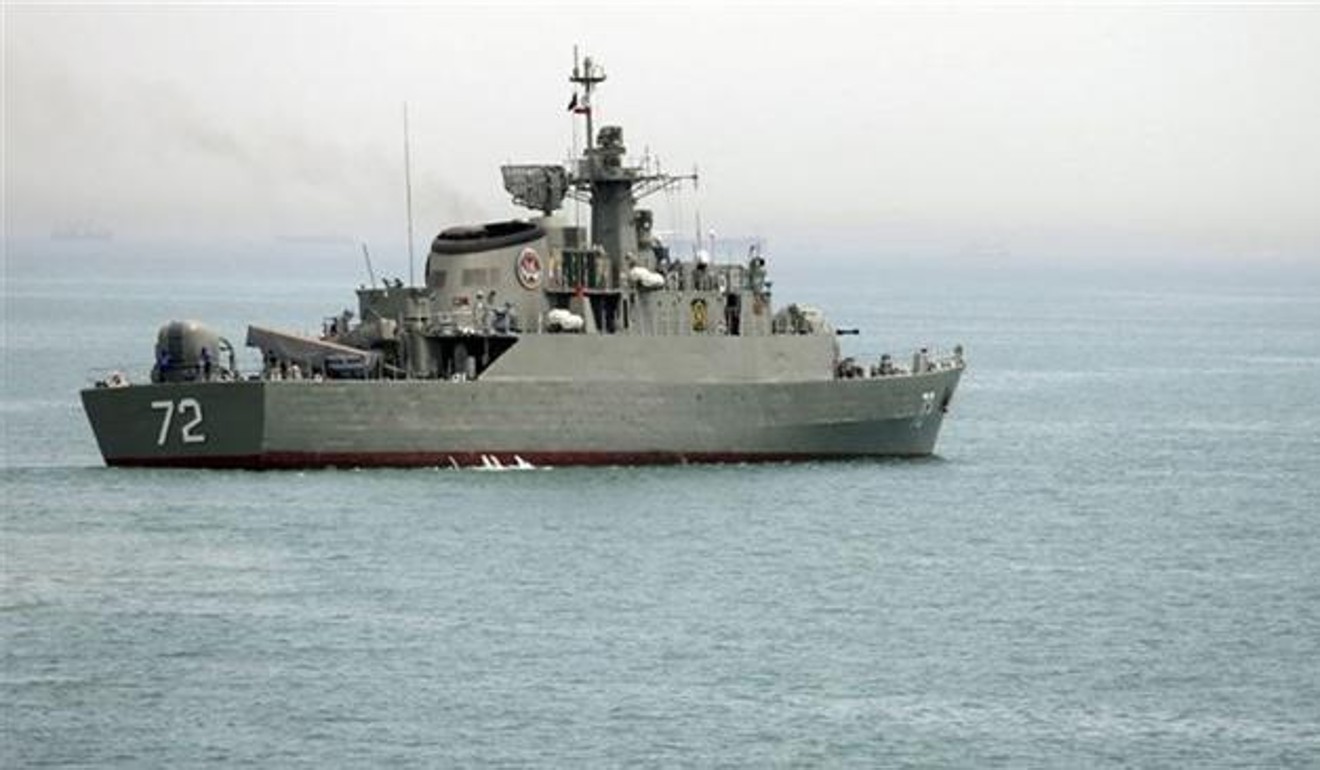 The US Navy held a drill with Qatar on Saturday.
Gulf nations led by Saudi ­Arabia have cut off diplomatic ties with Qatar, accusing it of supporting "Iranian-backed terrorist groups". The move is seen as an attempt to isolate Iran, which has a bitter relationship with Saudi Arabia.
China is expanding its ­relations with the Middle East, and threading a delicate balance between Saudi Arabia and Iran. Beijing has signed lucrative trade deals with Riyadh, but also said that it would support Tehran's bid to join the Shanghai Cooperation Organisation – a security bloc consisting of China, Pakistan, ­India and Central Asian nations that is widely seen as a counterweight to Nato.
Collin Koh, a military affairs observer from Singapore's Nanyang Technological University, said the drill reflected China's ­resolve to take on a greater role economically and strategically.
"We can see this latest PLA Navy port call to Iran and the ­exercise as a manifestation of ­Beijing's balancing of interests in the Middle East, where they're not only economic ... but also ­strategic," Koh said.
"It would make strategic sense for China, being so reliant on safe and secure access to energy supplies from the area, to continue to cultivate close ties with Tehran."
Anthony Wong Dong, a ­Macau-based military affairs ­expert, said China was poised to increase its military presence in the Middle East to support its "Belt and Road Initiative" and would interfere more in the affairs of the region. China's diplomacy would be more tilted towards the Arab nations, he added.
Xu Guangyu, a former Chinese general, said the latest drill was a sign that ties remained friendly between Beijing and Tehran.
"Instead of taking sides over the controversy between Qatar and its neighbouring countries in the Middle East recently, China's standpoint has always been neutral and conciliatory on the issue," he said.
Additional reporting by Choi Chi-yuk
This article appeared in the South China Morning Post print edition as: Beijing and Tehran conduct naval drill in Persian Gulf