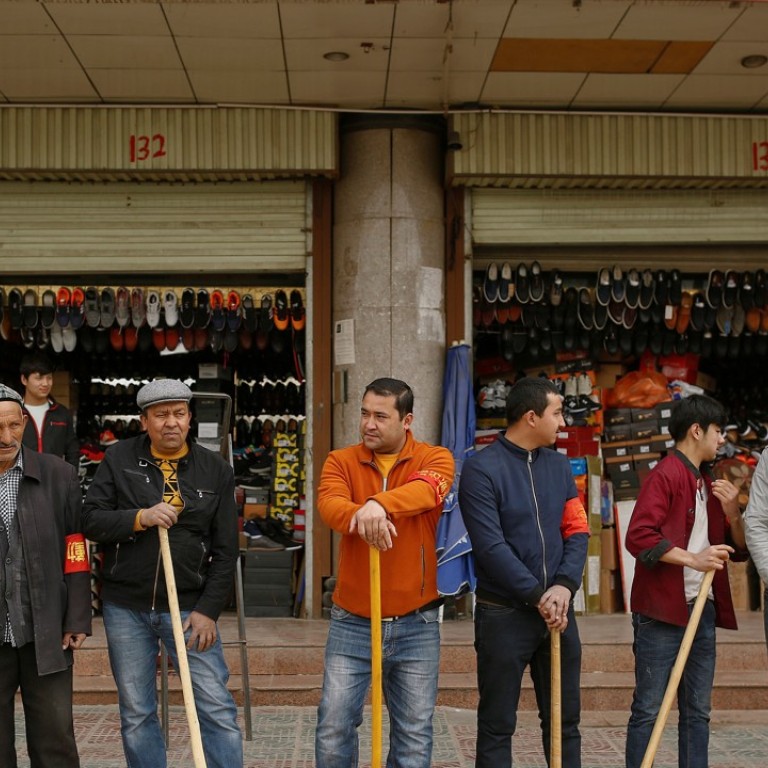 China 'holding itself back' by shying away from global terrorism fight
Beijing is exposing itself to attacks at home by failing to join the international effort to stem violence by religious extremists, experts say
The recent killing of two Chinese nationals in Pakistan and the rise of the Islamist jihadist movement in Asia has highlighted an increasingly urgent need for Beijing to join international efforts against terrorism, security analysts say.
Beijing already faces threats at home, mostly in Xinjiang, where authorities blame attacks on religious extremism, but the risk to China has grown as it ­expands its footprint with massive trade plans along conflict-torn ­regions.
Chinese Deputy Foreign Minister Zhang Yesui told an international relations forum in Beijing on Saturday that the threat of terrorism had become more serious, with more than 700 attacks around the world in the first quarter of this year and some 20,000 people killed last year. Zhang said China was concerned over the ­activities of the East Turkestan ­Islamic Movement, which it blames for attacks in Xinjiang.
Security analysts say the growing connection between homegrown jihadist forces and overseas militant groups was a sign China needs to take a greater role in the international effort to combat terrorism.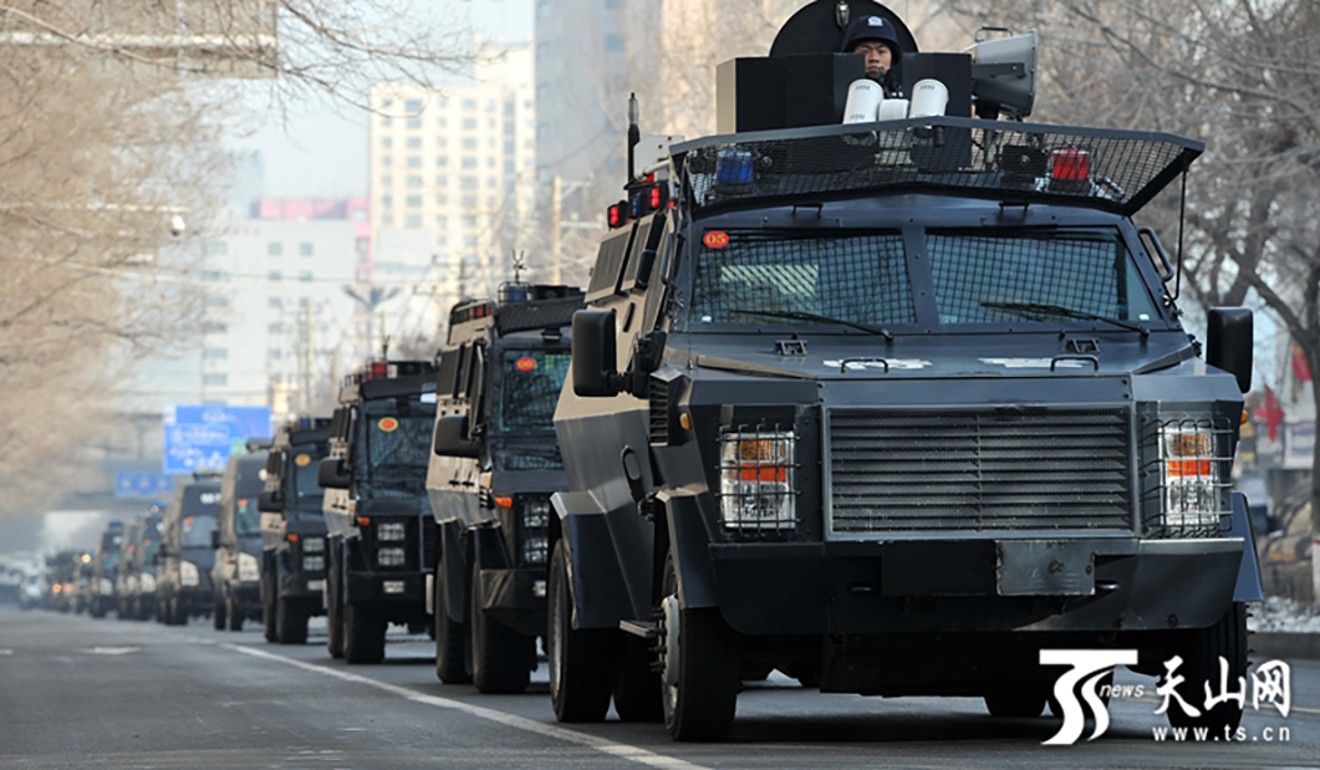 "Externally, the major new ­layer of threat is the connection of TIP [Turkestan Islamic Party] with al-Qaeda and the crisis in Syria," Michael Clarke, an associate ­professor at Australian National University, said.
Beijing and some Western analysts believes the Turkestan ­Islamic Party to be connected to ETIM, with both seeking the establishment of a fundamentalist Islamic state based in Xinjiang.
In linking the two, they point to Islamic State recruiting Uygurs and inclusion of the Xinjiang issue in propaganda created by IS and al-Qaeda, he said.
In 2014, IS leader Abu Bakr al-Baghdadi criticised China's treatment of the mostly Muslim Uygur minority in Xinjiang, and called on all Chinese Muslims to pledge allegiance to him. Islamic State also claimed responsibility for the killings of the two Chinese nationals in Pakistan last month.
"China is holding itself back; IS is already expanding in the region and gaining strong footholds in the likes of the Philippines," said Alex Bomberg, group chief of London-based Intelligent Protection International, which provides bodyguard services.
Susan Thornton, the US acting assistant secretary of state for East Asia, said ahead of high-level security talks with Chinese officials last week that Beijing should "step up and take more responsibility" in counterterrorism efforts.
But Beijing is not a member of the US-led coalition against IS and has avoided direct military support for airstrikes in Syria. It has also been reluctant to ­condemn close ally Pakistan for its alleged role as a haven for al-Qaeda and the Taliban.
Li Wei, a Beijing-based anti-terrorism expert, said China did not agree with the "American way" of fighting the threat.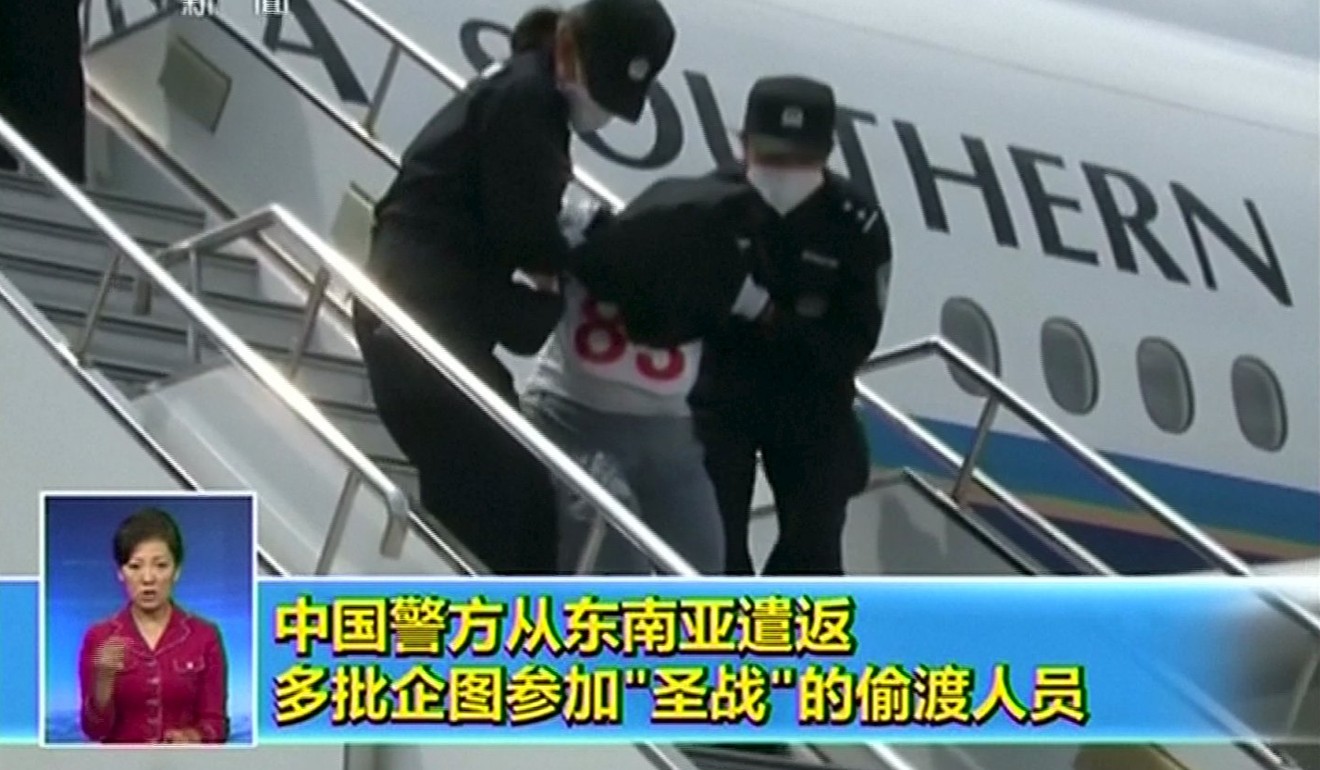 "Taking a bigger responsibility does not equate to using forces and exploiting divisions within the [Middle East] region," he said.
Clarke said Beijing wanted to "distinguish itself from the ­posture of the US in the region" and ensure the Uygur issue did not become a "complicating factor in its relations with various Middle East states".
"In this regard, it has largely succeeded to date with most states in the region largely ambivalent about the Uygurs," he said. "The only exception to this has been Turkey, which has a long-standing and culturally based sympathy for Uygur autonomist or separatist sentiment."
But Bomberg warned that Beijing's passive approach was dangerous as terrorist groups could "exploit weaknesses, be that in ill-policed borders, or an overlooked, oppressed populace" and to potentially expand their foothold into China.
Of the multilateral organisations to which China belongs, the Shanghai Cooperation Organisation has been a main channel for regional counterterrorism cooperation. But Clarke said the grouping "hadn't reached its potential" as most members were reluctant to pool resources and instead viewed the bloc only as an information sharing forum.
The expansion of the group, most recently with the inclusion of India and Pakistan, had also complicated the group's counterterrorism efforts, he said.