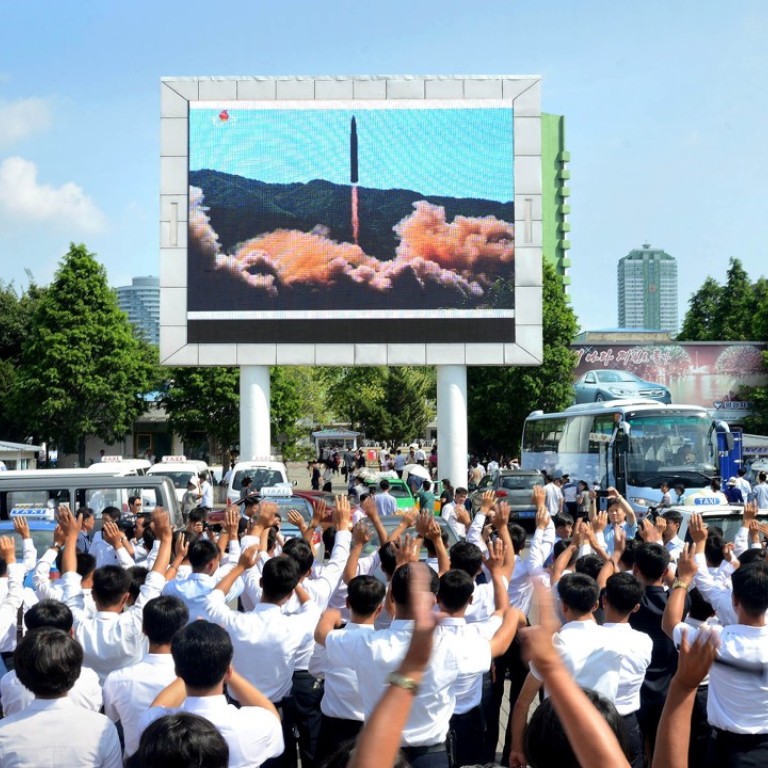 Xi Jinping and Putin join forces to halt North Korean crisis
Xi Jinping and Vladimir Putin, meeting in Moscow, reiterate their own proposal for a freeze in North Korean missile tests and a matching one on US and South Korean military drills and for dialogue to resume
The presidents of China and Russia called on North Korea to freeze its nuclear and missile programmes and also urged the US and South Korea to halt large-scale military drills, as they sought to quell rising tensions over the Korean peninsula.
The joint call came as Chinese President Xi Jinping met his Russian counterpart Vladimir Putin in Moscow late on Tuesday, hours after Pyongyang said it had successfully launched for the first time an intercontinental ballistic missile, and ahead of the G20 summit in Hamburg, Germany on Friday.
"We believe that the world is turbulent, local conflicts are emerging constantly, and issues such as the Korean peninsula problem and the Syrian question remain very complex," Russia Today television reported Xi as saying after the meeting, the third between the two presidents this year.
Putin added his voice to the call for calm, offering the two countries' own solution.
"We have agreed to promote our joint initiative, based on Russian step-by-step Korean settlement plan and Chinese ideas to simultaneously freeze North Korean nuclear and missile activities, and US and South Korean joint military drills," RT quoted him as saying.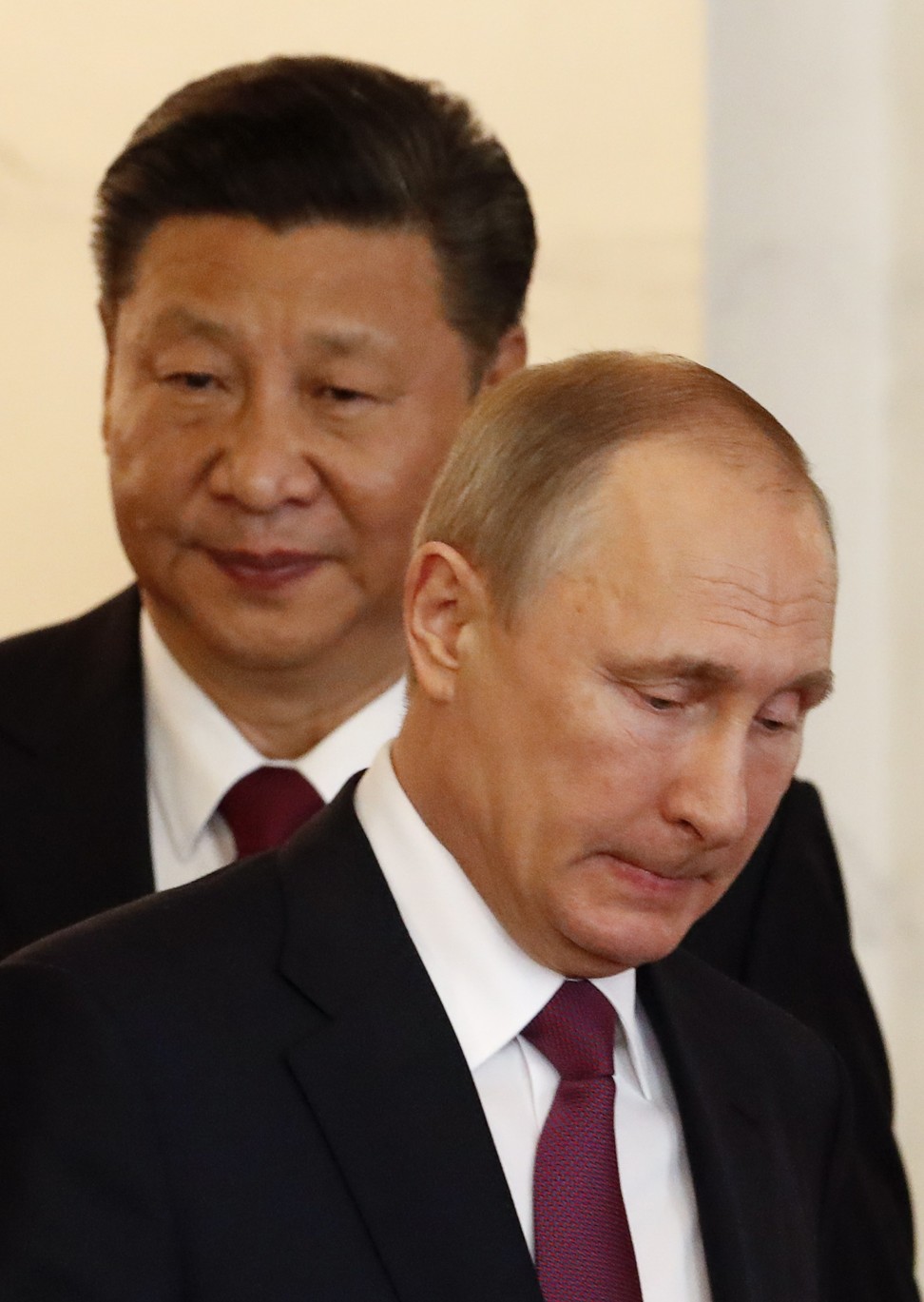 A separate joint statement by the foreign ministers of China and Russia criticised North Korea's test launch as "unacceptable" and a grave violation of UN Security Council resolutions. The missile, a Hwasong-14, has a minimum range of 5,600km and would be capable of hitting the US state of Alaska.
The statement said that military means to solve the issue should not become an option. Instead, the UN resolutions should be fully implemented, North Korea's reasonable concerns should be respected, and all countries should make efforts to make the resumption of dialogue possible.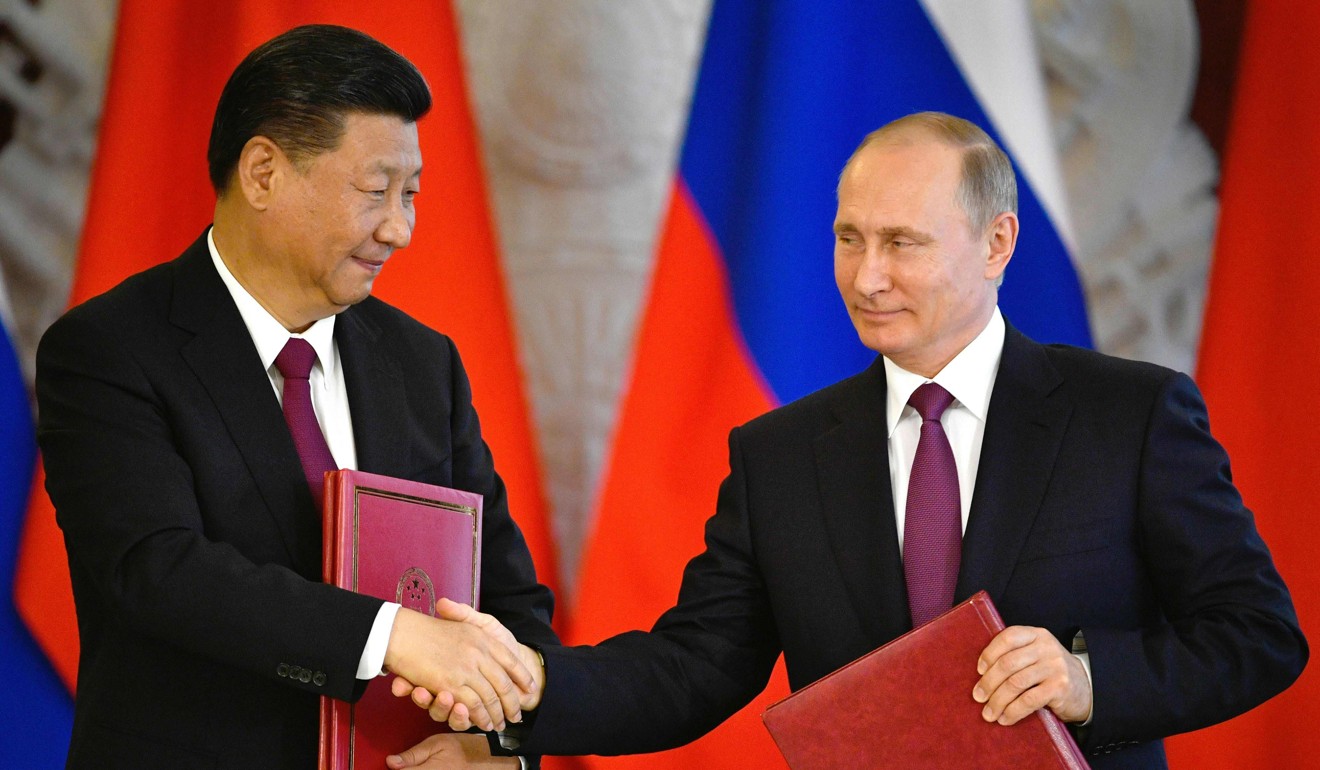 The UN Security Council, of which China holds the presidency this month, will hold an emergency meeting later on Wednesday.
Beijing and Moscow also used their joint statement to call on Washington to immediately halt deployment of its THAAD anti-missile system in South Korea, a move Washington has said is necessary because of the North Korean missile threat.
"It's discouraging that the Chinese (and Russians) are still calling for 'restraint by all sides', despite the fact that their client state, North Korea, has cast aside all restraint and is sprinting for the finish line in demonstrating a nuclear-armed ICBM capability," said Daniel Russel, formerly Washington's top diplomat for East Asia, now diplomat in residence at the Asia Society Policy Institute.
US President Donald Trump meanwhile responded to the latest North Korean missile launch in a Twitter post: "Hard to believe South Korea and Japan will put up with this much longer. Perhaps China will put a heavy move on North Korea and end this nonsense once and for all!"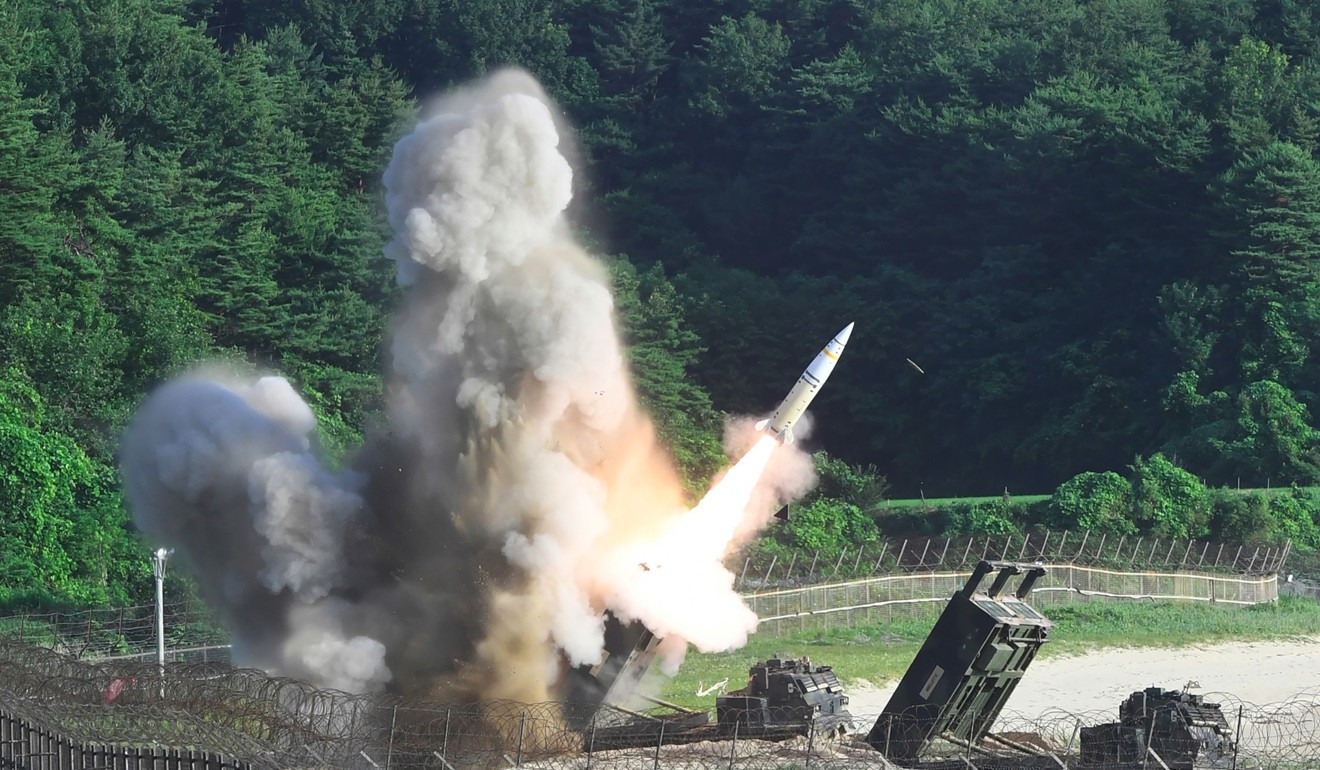 Trump is set to meet Xi, as well as Putin for the first time since he assumed office, on the sidelines of the G20 summit. The US has been pressing China to do more to rein in Pyongyang's nuclear ambition by leveraging its economic ties with the nation.
"The most important and urgent issue [between US and China] is still North Korea, and I think the Chinese have misjudged what is necessary to satisfy Trump and keep US-China on a positive, co-operative trajectory," said Bonnie Glaser, director of the China Power Project at Centre for Strategic and International Studies
China will "have to address US concerns through deeds not just words," she said.
Additional reporting by Associated Press, Reuters and Agence France-Presse